West's Final Days as Texas GOP Chair
Not surprisingly, it has been a bit contentious.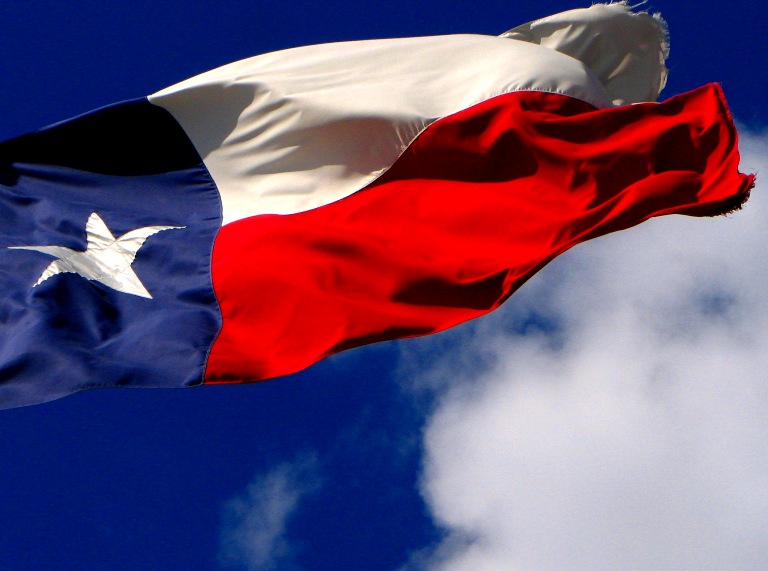 Here's a follow-up to my post from the weekend about Allen West, the exiting Chairman of the Republican Party of Texas via the Texas Tribune: Allen West's final days as state GOP chair filled with intraparty drama.
Allen West's final days as Texas GOP chairman are ending with an explosion of the kind of intraparty drama he has become known for throughout his tenure.

On Wednesday, long-simmering tensions between West and the party's vice chair, Cat Parks, boiled over as he called her a "cancer" and "delusional and apparently deranged" amid a dispute over a party committee project. Parks is a cancer survivor.

A day earlier, a group of county party chairs called for West's immediate removal as state party leader, alleging an "outrageous conflict of interest" given that he is now running for governor. West announced last month that he was stepping down as Texas GOP chair, but it is not effective until Sunday, when the State Republican Executive Committee is set to elect his successor.
There are some details of the back-and-forth between West and Parks (and others) over a legislative scorecard that I will not attempt to excerpt here. I would note that West's rhetoric (such as calling Parks a cancer) is reflective of past examples of his behavior.
The following does a good job of detailing the general situation:
West has held the job for just under a year, and it has been a run filled with regular bouts of intraparty drama. He has been a leading GOP critic of Gov. Greg Abbott's coronavirus response, even protesting outside the Governor's Mansion last fall. He called House Speaker Dade Phelan, R-Beaumont, a "political traitor" for courting Democrats in his bid for the gavel late last year. And during the regular legislative session earlier this year, he sharply questioned Lt. Gov. Dan Patrick's commitment to a long-sought bill allowing permitless carry of handguns, which ultimately became law.

Inside the state Republican Party, though, daylight has long been building between West and Parks. It was relatively subtle at first, like when West suggested in December that "law-abiding states" should secede over the U.S. Supreme Court's rejection of a Texas-led lawsuit challenging President Joe Biden's win in the 2020 election. The next day, Parks delivered remarks that pushed back without naming West.

But the rivalry eventually became more overt, with Parks leading the charge in March to remove the party's account from Gab, an alternative social media site popular with neo-Nazis and other extremists. West opposed deleting the account, and after the SREC sided with Parks, he created his own personal account on the site.
While it is possible that West is navigating a pathway to transforming the Texas GOP, starting out a gubernatorial run by creating conflict within the party establishment is likely not a good strategy.
On Twitter, former House Speaker Dennis Bonnen, R-Angleton, called West's email to Parks "nothing but a tirade of misogyny & disrespect by a man pitifully floundering to be right when he is so blatantly wrong."

It is not the only controversy that West is facing in his final days as Texas GOP leader. A group of county party chairs is objecting to West still serving as state party leader while running for governor, and in a letter Tuesday, they asked the SREC to immediately remove him.
I suppose the first visible test is who replaces him as Chair:
The SREC is scheduled to meet at 2 p.m. Sunday in Lewisville to elect the next chair. Candidates include David Covey, president of the Texas Republican County Chairmen's Association; Matt Rinaldi, a former state representative from Irving; and Chad Wilbanks, a former executive director of the state party. Rinaldi has been an ally of West, while Wilbanks has been a critic.
At a minimum, it will be interesting to see to what the scale this intraparty fight grows. I continue to be skeptical that West is going to be able to capture the nomination, given that his influence in the state and in the party is limited (and based on a very short timeline of being active in the party). While he does bring the kind of disruptive Trump-like energy to the scene, which will appeal to some primary voters, he remains a one-term member of Congress (from another state) with less than a year working within formal state Republican politics. Taking down the sitting governor is hard enough and starting off one's campaign by angering a number of actors in the state party apparatus is not the best of starts.