What's the Matter with Kansas?
The post title is quite the recurring question, it would seem.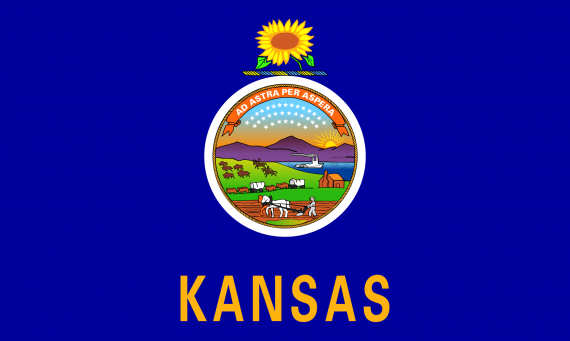 Today we ask what the point of the following might be:  Teacher prosecution bill approved by Kansas Senate
The idea behind the bill is to make it easier to prosecute teachers and school administrators for using lesson materials deemed harmful to minors.

Supporters of the bill say it will further protect children at school from being subjected to images or curriculum that could have nudity or be considered pornographic.

[…]

If prosecuted, the penalties for teachers could be severe.

Under Kansas Statutes, a teacher prosecuted for this would be charged with a Class B Misdemeanor, which could mean no more than six months of jail time or a fine no larger than a $1,000.
First, I have a had time believing that pornography is a part of the Kansas curriculum, but of course, some people consider any reference to sex to be "pornographic."  For example, from another story from Kansas concerning legislation in opposition to Common Core standards we find the following:
Rep. Joseph Scapa, R-Wichita, the bill's sponsor, did not testify during the hearing. But on Monday evening, he explained his rationale for introducing the bill.

"Common Core is full of so many things that don't align with our Kansas values," Scapa said. "For example, the English standards: The suggested reading lists are full of pornography. The standards themselves, in my opinion, are not rigorous."

Asked which books he found pornographic, he cited "The Bluest Eye," a novel by Toni Morrison, a Nobel Prize-winning author.

Scapa pulled up a post on an anti-Common Core blog about "The Bluest Eye," which included excerpts from the book dealing with sexuality. Scapa said he hasn't read the whole book.

"I looked at enough of the book that I didn't want to read any more," Scapa said.

"I think that's dirty," Scapa said, pointing to an explicit passage. "I just don't think you want 10th-grade boys – in some classes they read this out loud – reading this out loud. It causes problems. It gives them ideas."
So, we go from "reading lists…full of pornography" to one example that the Representative had only read portions of.  Nothing like due diligence when making dramatic claims.  Also:  I don't think that 10th grade boys need literature to inspire thoughts in the more procreative realms.
(I have not read Morrison's book, so cannot comment on the exact nature of the content, although it would seem that one of the characters is raped twice.  I cannot say if that is all the sexual content of the text or not or if this is what Scapa is offended by.  Still, calling the novel pornographic strikes me as neither understanding the definition of the term nor understanding literature in general).
Second, the notion that teachers would be fined and jailed because someone might think a novel, work of art, or scientific discussion is "offensive" is maddening.  Teachers already have more than enough challenges to overcome.  Fears of fine and imprisonment should not be added to the list.
I cannot determine what the odds are that this legislation will pass the Kansas state House, so it is unclear to me if it will become law.