Wheat Bread Outsells White Bread
Yet another sign that the America of my youth is dead: whole wheat bread is outselling white bread.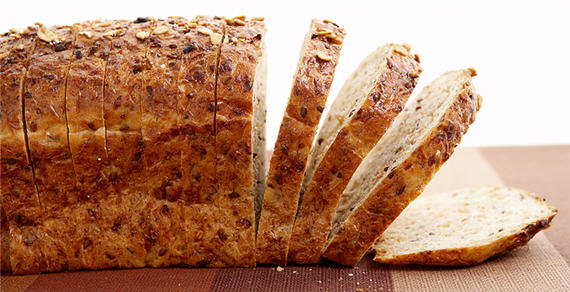 Yet another sign that the America of my youth is gone:
Whole grains are the hottest trend in sliced bread, with whole wheat edging out soft white bread in total sales for the first time.

[…]

The best-performing breads are promoting credentials like "whole grain" and "natural," sometimes asking consumers to pay more for those loaves. And it seems to be working. Breads with "natural" in the name, or grains visible through the packaging, are among the best performing at grocery stores. Among them: Nature's Own, Nature's Pride, and Arnold.

It's part of a major turning of the tide. Packaged wheat bread recently surpassed white bread in dollar sales, according to Nielsen Co. For the 52 weeks ended July 10, wheat bread sales increased 0.6 percent to $2.6 billion, while white bread sales declined 7 percent to $2.5 billion. White bread is still ahead in volume, but the margin is shrinking. Americans bought 1.5 billion packages of white bread in the last year, a 3 percent decrease, and 1.3 billion packages of wheat bread, a 5 percent increase.
I haven't bought Wonder Bread (whose sales are down 5% this year) or its cousins in, goodness, fifteen years or more.  This is one of many, many examples of change being a good thing.
(As a statistical note, I should point out that white bread is almost certainly still considerably outselling wheat bread by volume.  It's just that wheat bread is quite a bit more expensive.)
via Ezra Klein