Ukraine War Adding to Global Food Insecurity
Supply chain disruptions are contributing to crisis for 300 million people.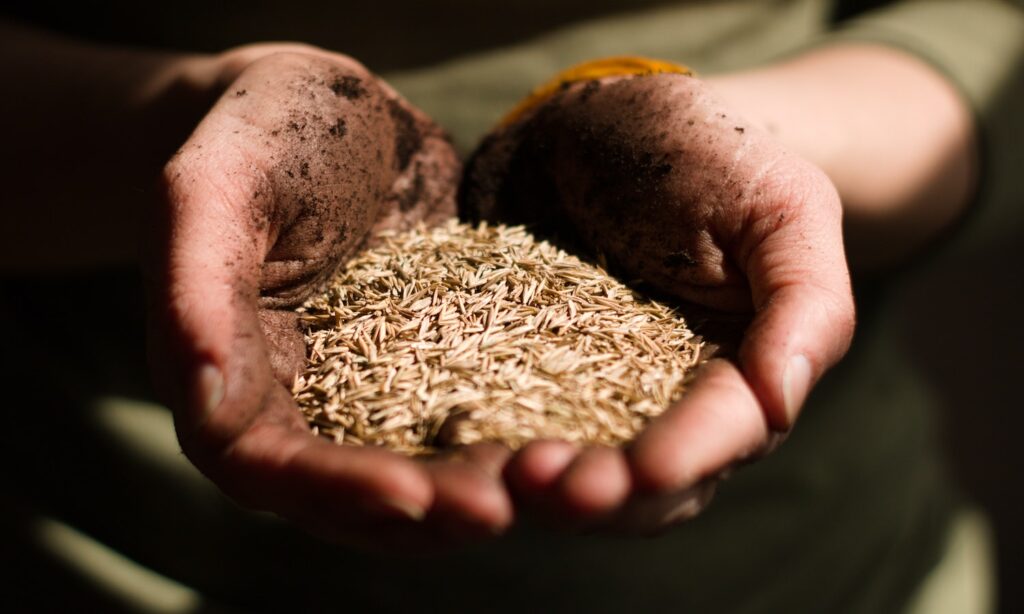 While we in the West are complaining about inflation and worried about a possible recession, things are really, really bad elsewhere. WSJ ("Rising Food Prices Roil Developing World"):
Soaring food prices are triggering shortages and protests across the developing world as disruption from the Ukraine war adds to existing strains on global supplies of grains, meat and other foodstuffs.

India on Saturday invoked a rare ban on wheat exports to help tame domestic prices, a move likely to exacerbate global strains. The country is the world's second-largest wheat grower, behind China. Late last month, Indonesia halted the export of certain types of palm oil in an effort to lower soaring prices of cooking oil at home.

Rising prices helped stoke the violent unrest that led to the resignation of Sri Lanka's prime minister earlier this week and have fanned more peaceful protests in the Middle East. In parts of Africa, millers have run out of wheat. Consumers are skimping on food items once considered everyday staples and substituting cheaper products.

On Thursday, the head of the United Nations World Food Program said the globe faces outright food shortages as early as next year if Ukrainian seaports remain blocked by Russia.

Food prices had been heading higher since last year, hit by supply-chain disruptions related to the Covid-19 pandemic and poor harvests in the U.S., Canada and other countries. Then, Russia's invasion of Ukraine choked off a significant slice of sunflower oil, wheat and corn exports, while disrupting the flow of fertilizers needed to increase crop yields. Ukraine is responsible for 10% of global wheat exports, 14% of corn exports and roughly half of the world's sunflower oil, according to the U.S. Department of Agriculture.

Russia's massive grain exports also risk being affected by sanctions and insecurity in the Black Sea. Moscow has stopped exporting fertilizer.

The executive director of the World Food Program, David Beasley, told a conference in New York that Ukrainian ports must reopen before the harvesting season, which begins in earnest in mid-June, to prevent shortages next year. Some 300 million people could face "crisis levels of acute food insecurity in the coming months," he said earlier in written U.S. Senate testimony.
Mid-June, of course, is a month from now. Let's just say that it's an extremely unlikely target to be hit.
Obviously, the richest countries are feeling some of these effects and those who were already struggling to feed their families are stressed:
Even in the world's richest nations, higher food prices are causing strain. Norwegian food-bank charity Matsentralen Norge says it has distributed 28% more food compared with the same period in 2021, a year that in itself saw sharply higher demand. U.S. grocery prices in April were up 10.8% over the past 12 months, the largest annual increase since November 1980, according to the Labor Department.

U.K. supermarkets have rationed sunflower oil. John Allan, chairman of British grocery giant Tesco PLC, told the British Broadcasting Corp. this week that the country is seeing "real food poverty" for the first time in a generation.
But at least there are assistance programs in place and most can simply make substitutions.
But it is in the world's poorest countries where the effects of the Ukraine conflict on food prices are being felt most sharply.

A drought is ravishing northern Kenya. But local farmers asked Craig Redmond, a senior official at Mercy Corps, a nonprofit that helps distribute aid, about the war in Ukraine during a recent visit there.

"I have never seen a situation where people see so very clearly geopolitics' impact" on food supplies, he said.

The war is happening at a time when other big producers are suffering their own challenges. A searing heat wave and lack of rainfall in India has forced it to downgrade its wheat production estimate by almost 6%, after five years of bumper harvests.

India is a crucial supplier of wheat to its neighbors. Afghanistan recently received large consignments of wheat from India on humanitarian grounds. Bangladesh is another big importer of Indian wheat. Prices, meanwhile, have soared inside the country, helping trigger Saturday's export restrictions. "The food security of India, neighboring and other vulnerable countries is at risk," said India's Directorate General of Foreign Trade in a notice explaining the ban.
There's a whole lot more in the piece, including drought in the American Midwest that's adding to the problem.