Why Trump Will Never Be Indicted on Federal Charges
A novel and persuasive argument.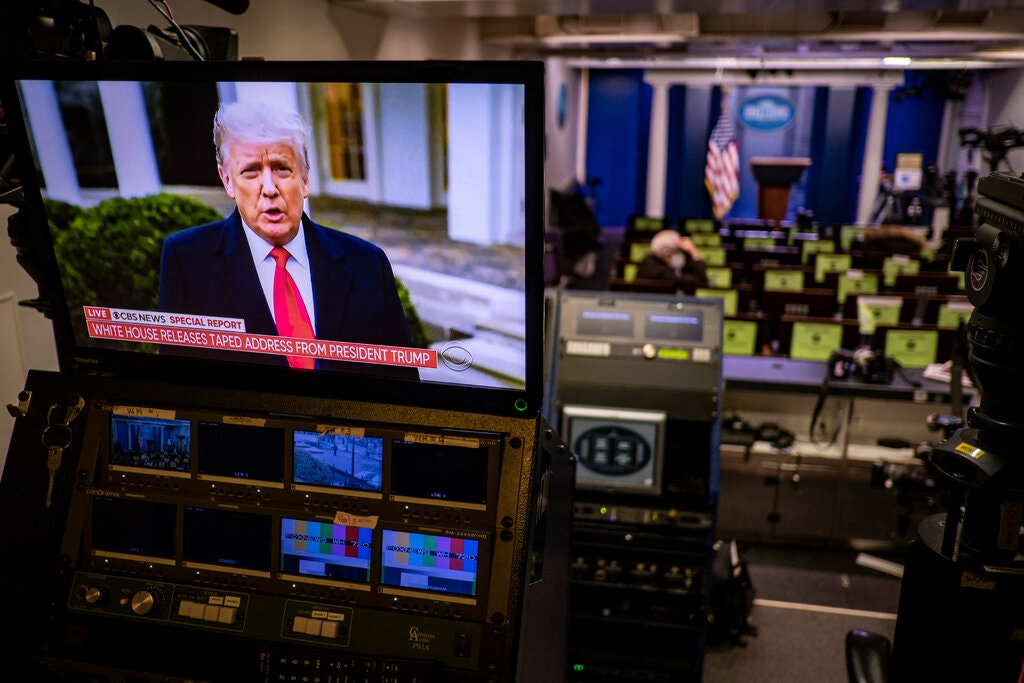 Former federal prosecutor Michael J. Stern takes to the unlikely destination The New York Daily News to provide "The real reason the feds haven't indicted Trump." And it's not only plausible I'm mildly embarrassed that it hadn't occurred to me previously:
If Trump were charged, it's unlikely he would negotiate a plea deal. Instead, he would go to trial and make every step of the process a platform to cast himself as a victim of a vindictive Biden administration. He would use the renewed attention to spew lies about the legitimacy of the 2020 presidential election. And he would raise money, lots of money, to fund his anticipated 2024 presidential campaign.

But most important, despite a mountain of evidence that would convict most people many times over, Trump would not be convicted. Criminal convictions require a unanimous verdict. On a 12-person jury, there are going to be Trump supporters.

The Republican National Committee recently proclaimed that the people responsible for the violent attack on the U.S. Capitol were engaged in "legitimate political discourse." Members of Congress, right-leaning media, and much of the Republican base consider the Capitol rioters patriots.
That's a really good point. And, while I had focused previously on a general reluctance of DOJ to go after former very senior government officials, both because of the dangers of politicizing the criminal process and because losing those cases would be embarrassing, Stern argues a loss here would have cascading effects:
And so, it is a near certainty that at least one juror would accept the widely held Republican position that any prosecution of Trump is political persecution. That would all but ensure a hung jury in any case brought against him. Such a circumstance would have ramifications far beyond the prosecution of Trump.

Ninety-eight percent of federal cases are resolved short of a trial — mostly by guilty pleas. The federal court system would be crippled if many more defendants started exercising their right to a jury trial.

Pulling back the curtain to reveal a Justice Department incapable of convicting the former president, despite overwhelming evidence, would be a disaster for DOJ. It could lead to defendants across the country taking their shot, hoping they too could convince at least one juror to hang their case. Garland and DOJ attorneys know this and must be terrified at the prospect.
I find this less persuasive than the "Trumpers would ensure a hung jury" argument. The reason most deals go to plea is that prosecutors hold all the cards—an army of the best lawyers and essentially unlimited resources means that, even if the defendant wins, they're financially ruined. And the ability to stack charges makes the risk of being convicted so extremely high that people often plead to the lesser charge even if they're not guilty. I'm not convinced that one high-profile win would change that. I don't recall a surge in trials after O.J. Simpson got off for double homicide, for example. People understand that celebrity justice is different.