Wisconsin Doctors Offering Fake Sick Notes For Strikers?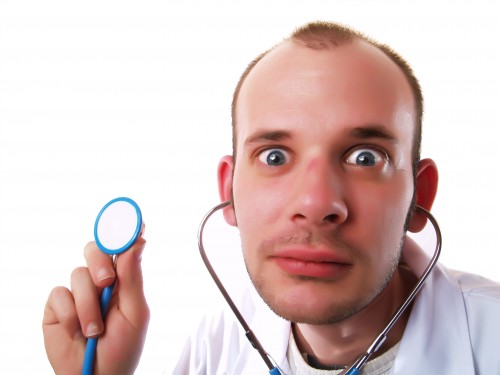 There are widespread reports that sympathetic doctors are offering to sign fraudulent documents certifying that the striking Wisconsin public workers, who are engaging in an illegal wildcat strike, are sick and thus entitled to miss work.
Crooks and Liars traces a video going around to the discredited Breitbart network, so let's discount that entirely. But Ann Althouse, a law professor at Wisconsin-Madison, says she personally spoke to a doctor who is engaged in the practice and defends it. So, I'm inclined to believe that this is in fact going on but don't have any idea how widespread the practice is.
Assuming some significant number of doctors and striking workers are engaged in this conspiracy, I have two reactions.
First, this undermines the trust we have in the medical profession, a very bad thing indeed. We accept doctors' notes as certification of legitimate absence because we assume that they would not put their professional reputation on the line to commit fraud.
Second, this undermines any claims to "civil disobedience" on the part of strikers gaming the system in this way. A fundamental tenant of civil disobedience is that it's sometimes worth breaking the law in support of higher principle. But that means suffering the consequences of one's actions in hopes that public sympathy demonstrates how odious the policy being protested was to begin with. Mohandas Ghandi, Martin Luther King, and Nelson Mandela went to jail. Muhammad Ali risked going to jail and was stripped of his boxing license and heavyweight championship. But they ultimately gained sympathy for their cause and won.