World's Largest Bond Fund Dumps All Government Debt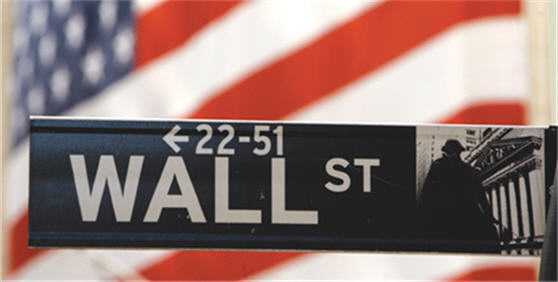 When the professionals stop buying government bonds, it's time to start paying attention:
NEW YORK (CNNMoney) — Pimco's Total Return Fund (PTTRX), the world's biggest bond fund, slashed its exposure to U.S. government debt to zero last month.

It's the second month in a row that well-known fund manager Bill Gross has drastically reduced Pimco's exposure to U.S. government debt.

Gross has been very vocal about his feelings toward U.S. interest rates, saying in January that they were "robbing" investors and that U.S. government debt should be "exorcized" from investors' portfolios.

The Total Return Fund held about 22% of its holdings in U.S. government debt as recently as December, but reduced those holdings to about 12% in January.

(…)

In his February newsletter, Gross said he believes U.S. Treasuries are trading at a yield of 1.5 percentage points below where they should be historically, making them an unattractive place to invest for the time being. Gross also reiterated that stocks and bonds may struggle this summer when the Federal Reserve ends its second quantitative easing program.

"Yields may have to go higher, maybe even much higher to attract buying interest," Gross wrote.
That's been an underlying fear in the bond markets, and Washington, for some time now, and Fed Chairman Ben Bernanke has attempted to calm the markets by refusing to rule out the possibility of a third round of Quantitative Easing, although in this case it seems clear that the purpose behind such a move would be to prop up the bond market and prevent interest rates from rising.
It's worth noting, though, that at the same time PIMCO is selling its government bonds, the Chinese are buying:
The markets are agog at  PIMCO's Bill Gross selling all his Treasuries  and going 23% into cash.

What they should be looking at is the recent surprise revelation that  China's readjusted US Treasury holdings; they have jumped from 32% of China;'s monetary reserves  to 42% of its reserves- an increase in holdings  of $260 billion.  A major portion of this $262 billion was purchased for China in the UK, apparently by the Bank of England, in order to hide China's hand.

This is  a major development- totally under-reported in the financial press except by the Financial Times, where I got my start in the 1960s while a Goldman Sachs risk arbitrageur.

The  bond market recognized  the significance of China's BUYING Treasuries instead of selling them. Hello!. Treasuries rallied the last 2 trading sessions as the yield on the 10 year  declined from 3.53% to 3.43%, my top gfuru on bonds, Robert Smith of Smith Capital, reported to me today.

Smitty points out that China- the Peoples Bank of China- most likely will replace the US Federal Reserve as the BUYER of last resort of new treasuries once QE2 is over on June 30. So, the doomsday story that China will sink the dollar and the US economy by dumping its US government securities is just so much hogwash.
So, if this prediction is true, then the Bond Market won't collapse, but we'll become even more dependent on China. Why don't I find that very resassuring?
Keep on eye on the bond markets come summer, things are going to be very interesting.