100 Saved Body Scans Now On-Line
A Florida courthouse illegally saved 35,000 images from security scanners.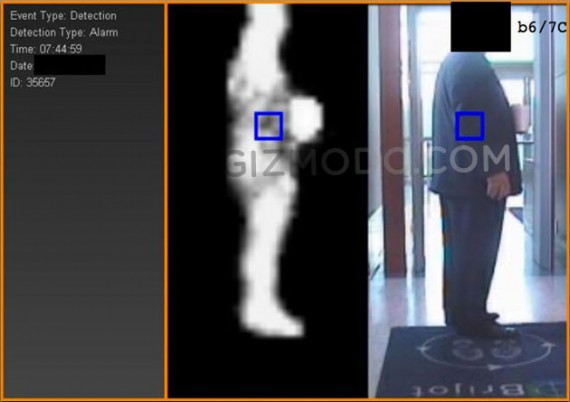 Gizmodo reports that at a courthouse in Florida 35,000 images along with pictures of those scanned were improperly possibly even illegally saved.
A Gizmodo investigation has revealed 100 of the photographs saved by the Gen 2 millimeter wave scanner from Brijot Imaging Systems, Inc., obtained by a FOIA request after it was recently revealed that U.S. Marshals operating the machine in the Orlando, Florida courthouse had improperly-perhaps illegally-saved images of the scans of public servants and private citizens.

[…]

While the fidelity of the scans from this machine are of surprisingly low resolution, especially compared to the higher resolution "naked scanners" using the potentially harmful x-ray backscatter technology, the TSA and other government agencies have repeatedly touted the quality of "Advanced Imaging Technology" while simultaneously assuring customers that operators "cannot store, print, transmit or save the image, and the image." According to the TSA—and of course other agencies—images from the scanners are "automatically deleted from the system after it is cleared by the remotely located security officer." Whatever the stated policy, it's clear that it is trivial for operators to save images and remove them for distribution if they choose not to follow guidelines or that other employees could remove images that are inappropriately if accidentally stored.
If this happened with the "naked scanners" that are causing a great deal of controversy along with the rather intimate "pat down" searches for those who decline the scan, this would indeed be a pretty severe breach of privacy. I've also brought up this point, but so far nobody has had any really courage to take it on…what happens when some of these "naked scanner" images turn up of prepubescent children? Considering that an underage girl taking a picture of her boobies is technically guilty of producing child pornography where do these machines fit into that spectrum?