150 Years Later, 23% Of Americans, 40% Of Southerners, Side With Confederacy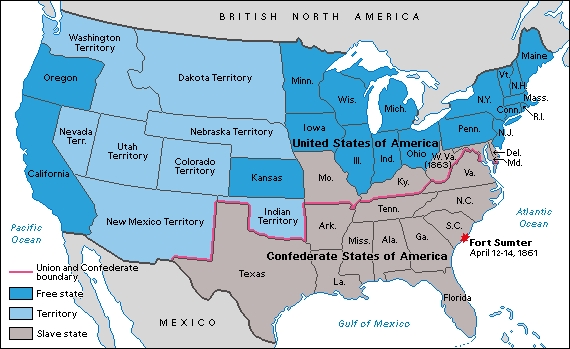 It was 150 years ago today, at precisely 4:30am, that the Civil War began when guns under the command of Confederate General P.G.T. Beauregard opened fire on the Union garrison that still controlled Fort Sumter in Charleston Harbor. A century and a half later, the cult of the Confederacy still seems to have a hold on some people:
It has been 150 years since the Civil War began with the first shots at Fort Sumter on April 12, 1861, and in some respects views of the Confederacy and the role that slavery played in the events of 1861 still divide the public, according to a new national poll.

In the CNN/Opinion Research Corporation Poll released Tuesday, roughly one in four Americans said they sympathize more with the Confederacy than the Union, a figure that rises to nearly four in ten among white Southerners.

When asked the reason behind the Civil War, whether it was fought over slavery or states' rights, 52 percent of all Americas said the leaders of the Confederacy seceded to keep slavery legal in their state, but a sizeable 42 percent minority said slavery was not the main reason why those states seceded.

"The results of that question show that there are still racial, political and geographic divisions over the Civil War that still exists a century and a half later," CNN Polling Director Holland Keating said.

When broken down by political party, most Democrats said southern states seceded over slavery, independents were split and most Republicans said slavery was not the main reason that Confederate states left the Union.

Republicans were also most likely to say they admired the leaders of the southern states during the Civil War, with eight in 10 Republicans expressing admiration for the leaders in the South, virtually identical to the 79 percent of Republicans who admired the northern leaders during the Civil War.
Pretty sad that some in the Party Of Lincoln seem to admire Jefferson Davis more than the man who served as its first President.