6th Circuit Rules Tire Marking Unconstitutional
A Federal appeals court says the traditional means of parking enforcement violates the 4th Amendment.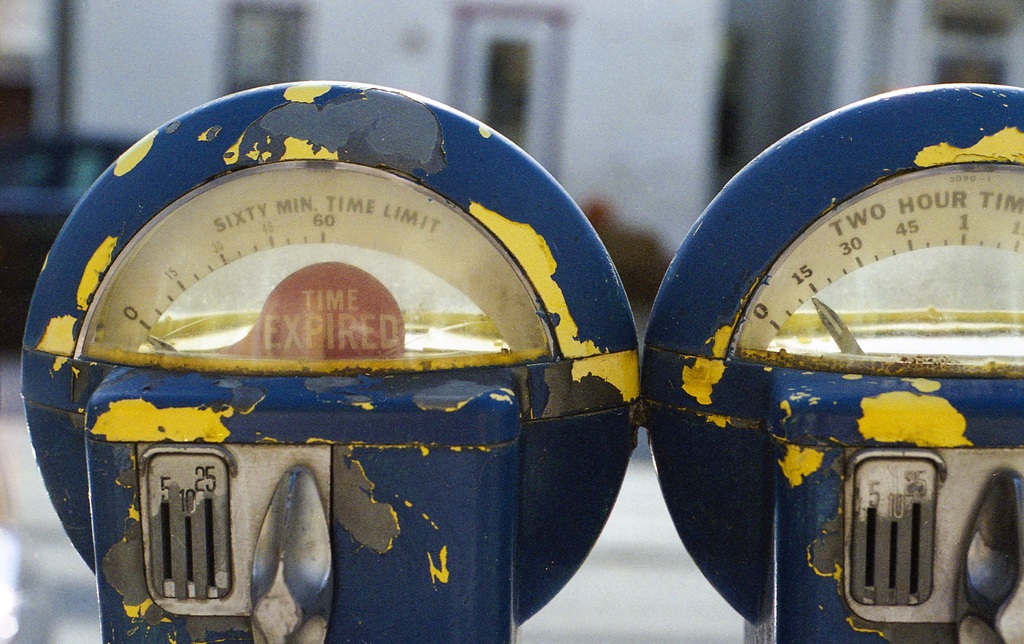 They say you can't fight city hall. But a woman took an incredibly novel argument to court and managed to strike down the procedure by which jurisdictions across the country enforce parking limits.
Marking tires to enforce parking rules is like entering property without a search warrant, a federal court said Monday as it declared the practice unconstitutional in Michigan and three other states.


Alison Taylor had received more than a dozen $15 tickets for exceeding the two-hour parking limit in Saginaw. The city marks tires with chalk to keep track of how long a vehicle is parked. Her lawyer argued that a parking patrol officer violated the Fourth Amendment right against unreasonable searches.

A three-judge panel of the appeals court agreed.


The purpose of marking tires was to "raise revenue," not to protect the public against a safety risk, the 6th U.S. Circuit Court of Appeals said.

"The city does not demonstrate, in law or logic, that the need to deter drivers from exceeding the time permitted for parking — before they have even done so — is sufficient to justify a warrantless search under the community caretaker rationale," the court said.

The decision sets a new standard for Michigan, Ohio, Kentucky and Tennessee, the states covered by the 6th Circuit. The court overturned an opinion by U.S. District Judge Thomas Ludington, who had called the legal theory "unorthodox" and dismissed the case in favor of Saginaw.

[…]

[Taylor's attorney, Philip Ellison ] argued that marking tires was similar to police secretly putting a GPS device on a vehicle without a proper warrant, which was the subject of a 2012 U.S. Supreme Court ruling.

"We don't think everyone deserves free parking," Ellison told The Associated Press. "But the process Saginaw selected is unconstitutional. … I'm very glad the three judges who got this case took it seriously. It affects so many people."


The case will return to federal court in Bay City. Ellison wants Ludington to certify the lawsuit as a class-action, with refunds for people who got tickets. He said Saginaw has been collecting up to $200,000 a year with parking tickets from tire marking.

— AP, "Court: Marking tires for parking enforcement is unconstitutional"
I must say, I find the ruling baffling in a number of ways.
I'm a big believer in the 4th Amendment and think the Supreme Court has whittled it to nothingness in many instances by declaring that people have little to no expectation of privacy outside their homes. SCOTUS got it right in the GPS case referenced as precedent above, which Doug Mataconis analyzed in depth at the time.
But how is marking a tire with chalk a "search," much less an unreasonable one? That the vehicle is parked in plain sight along a curb is not private information. The chalk does no damage to the tire. Its literal only purpose is to establish that the vehicle was parked at a given time when the enforcement official passed by for checking against a subsequent time. That's no more a "search" than checking to see if the parking meter has expired.
That "the purpose of marking tires was to 'raise revenue,' not to protect the public against a safety risk" is doubtless true. But, in addition to revenue, municipalities have an interest in keeping people from occupying valuable parking spaces near downtown merchants, courthouses, and the like for extended periods. That's hardly an overreach in power.
UPDATE: I've scanned the actual opinion in the case and have not altered my view. The rationale that touching the tires of a car parked in a public street constitutes some sort of invasion of privacy is simply absurd.