A Boy Named Stilgherrian
When one adopts a one-word pseudo-elfin name, one might expect a spot of trouble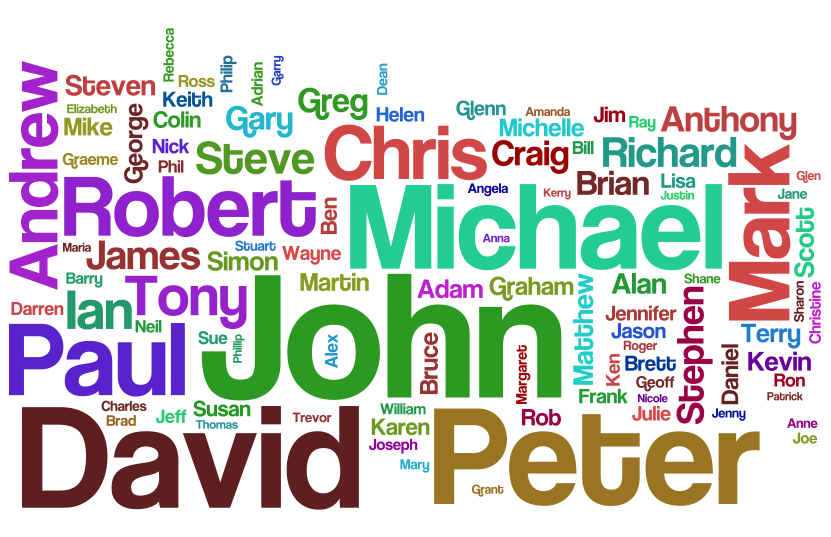 Stilgherrian has a delightful and expletive-laden rant about Google ("a data mining company in the United States") and its controversial "real name policy." In it, he makes several good points and tosses off a flurry of gratuitous invective.
His eponymous blog has an entire category titled "Only One Name."
Stilgherrian really is my legal name. One given name, no surname. It's on my passport, my Medicare card and all the nasty letters I get from my bank manager. It's pronounced like this [MP3]. Most people call me "Stil" for short.

It's not the name my parents gave me. It's one I adopted when I was in my early 20s. I was, it must now be revealed, part of a nest of Dungeons and Dragons players at the University of Adelaide where one of the people was, like me, interested in linguistics. He coined the word "Stilgherrian" as a name for me — me personally, that is, not one of the game characters. It stuck, and for various reasons I decided to adopt it legally. It doesn't mean anything, it was just intended to "sound right".

This category includes posts about the problems I encounter when dealing with inflexible bureaucracies and computer systems — although as you'll see I don't write about it very often.
He's got every right to call himself Stilgherrian–a right he's exercised some three decades. And, having legally changed his name to Stilgherrian, secured passports and all the rest with that name on it, he has every right to travel, receive mail, and otherwise operate under the name Stilgherrian.
Further, given that whole societies still operate without surnames or include names with characters that don't exist on the standard English keyboard, you'd think a global information company like Google could have avoided this unforced error.
On the other hand, if you're a grown man and give yourself a made-up name derived from a made-up universe in defiance of the standard naming conventions in the society in which you intend to live your remaining decades, you might expect a spot of trouble now and again. And, having reached middle age with this as a fact of most of your adult life, you might have a sense of wry bemusement, rather than entitled outrage, over the matter.
Johnny Cash weighs in: