A Caveat About Romney's Current Poll Surge
There appears to be no denying that Mitt Romney has gotten a statistically significant bump in the polls out of his performance, and indeed the President's lack of performance, in last week's debate. We've already seen one poll showing Romney in the lead. However, it's worth noting we've seen this before. Let's take a look at the RealClearPolitics comparison of the race as it is today, and the 2004 race as it was as of this day eight years ago: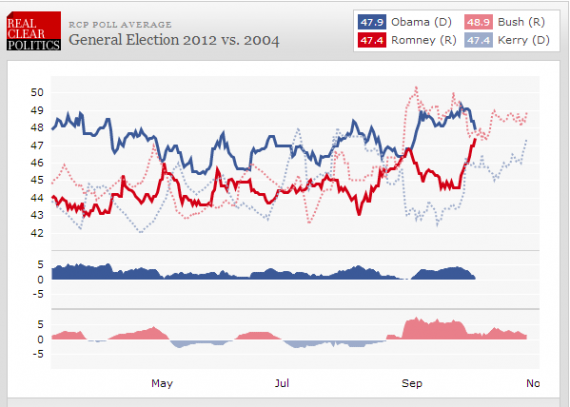 Now, obviously 2012 is not 2004, and the margin between Obama and Romney as of today is much closer than the margin was on this day eight years ago between Bush and Kerry. Nonetheless, it's worth taking history into account.