A Good, But Not Great, Jobs Report For July
July's jobs report beat expectations, but the underlying numbers aren't entirely positive either.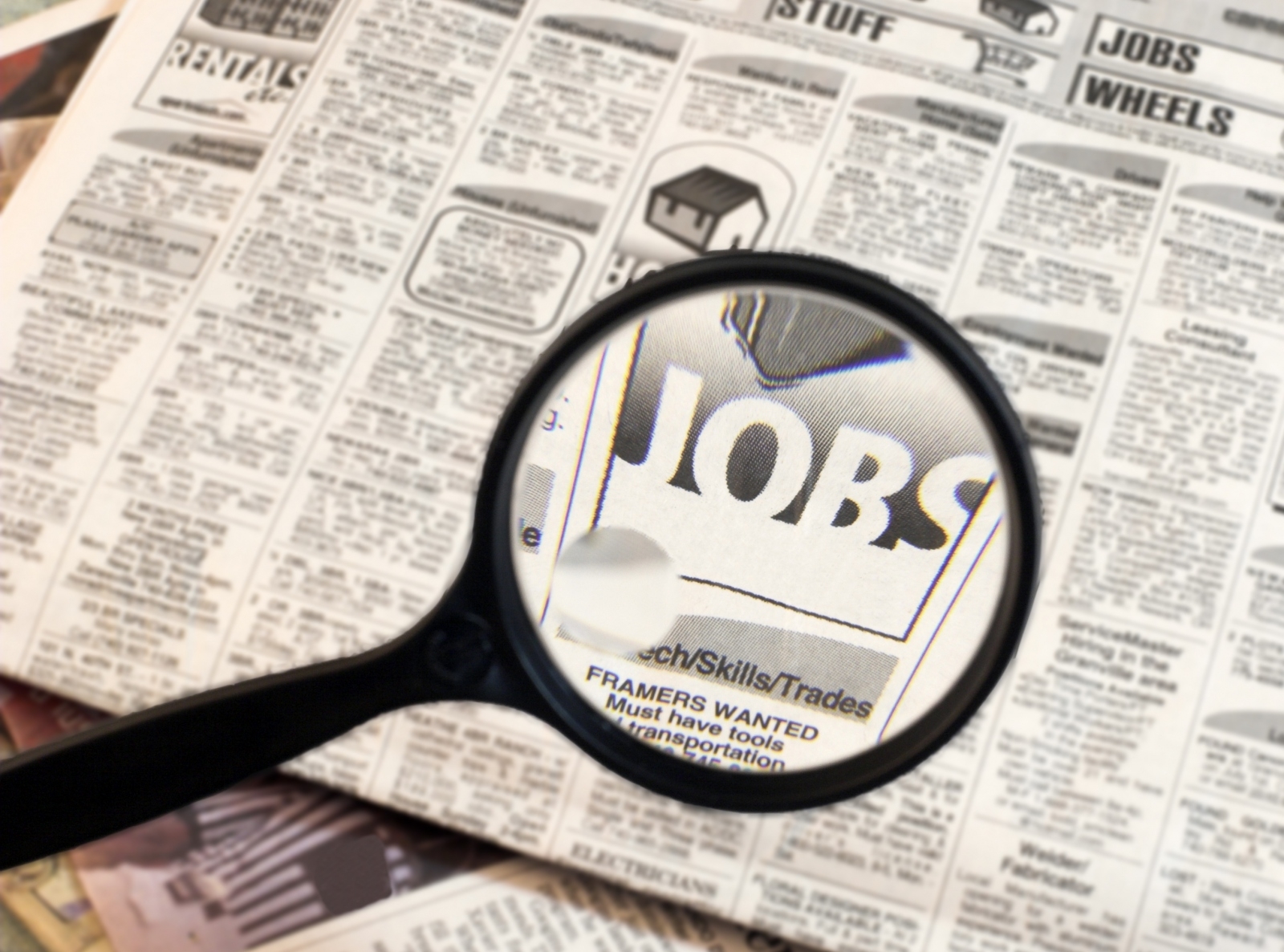 Heading into today's July Jobs Report, the consensus expectation called for job growth roughly in the range of 185,000 new jobs, with the possibility that we could see the top line unemployment rate drop a tenth of a point to 4.2%. In reality, we ended up with job growth that exceeded expectations but not by much, and a steady unemployment rate, a report that shows healthy but not spectacular growth in the economy as a whole:
Total nonfarm payroll employment increased by 209,000 in July, and the unemployment rate was little changed at 4.3 percent, the U.S. Bureau of Labor Statistics reported today. Employment increased in food services and drinking places, professional and business services, and health care.

Both the unemployment rate, at 4.3 percent, and the number of unemployed persons, at 7.0 million, changed little in July. After declining earlier in the year, the unemployment rate has shown little movement in recent months. (See table A-1.)

Among the major worker groups, the unemployment rates for adult men (4.0 percent), adult women (4.0 percent), teenagers (13.2 percent), Whites (3.8 percent), Blacks (7.4 percent), Asians (3.8 percent), and Hispanics (5.1 percent) showed little or no change in July. (See tables A-1, A-2, and A-3.)

Among the unemployed, the number of long-term unemployed (those jobless for 27 weeks or more) was little changed at 1.8 million in July and accounted for 25.9 percent of the unemployed. (See table A-12.)

The labor force participation rate, at 62.9 percent, changed little in July and has shown little movement on net over the past year. The employment-population ratio (60.2 percent) was also little changed in July but is up by 0.4 percentage point over the year. (See table A-1.)

(…)

Total nonfarm payroll employment increased by 209,000 in July. Job gains occurred in food services and drinking places, professional and business services, and health care. Employment growth has averaged 184,000 per month thus far this year, in line with theaverage monthly gain in 2016 (+187,000). (See table B-1.)

Employment in food services and drinking places rose by 53,000 in July. The industry has added 313,000 jobs over the year.

Professional and business services added 49,000 jobs in July, in line with its average monthly job gain over the prior 12 months.

In July, health care employment increased by 39,000, with job gains occurring in ambulatory health care services (+30,000) and hospitals (+7,000). Health care has added 327,000 jobs over the past year.

Employment in mining was essentially unchanged in July (+1,000). From a recent low in October 2016 through June, the industry had added an average of 7,000 jobs per month.

Employment in other major industries, including construction, manufacturing, wholesale trade, retail trade, transportation and warehousing, information, financial activities, and government, showed little change over the month.
In addition to these numbers, the Bureau of Labor Statistics also reported that the new jobs number for May was revised downward from +152,000 to +145,000 and that the number for June was revised upward from +222,000 to +231,000, this makes for net upward revisions for the two months of +2,000 jobs. This means that average jobs growth for the past three months has averaged +195,000 new jobs per month. For the year 2017 to date, we've seen a total of 1,290,000 new jobs to date, for an average of 184,286(rounded) new jobs added each month. Perhaps the most interesting thing to note from the data so far are the year-to-date figures for jobs growth in specific industries, though. For example, as noted above, the year has seen 327,000 new jobs created over the past year. Additionally, job growth in food service and drinking establishments has amounted to 313,000 for the same period. This means that these two industries together have accounted for some 640,000 of the new jobs created over the past twelve months.
Looking deeper into the report, the long-term unemployment rate remained unchanged from the previous month, as did the labor force participation and employment population ratios. This suggests there's been little change in the nature of the job market from June when data appeared to suggest that the jobs picture was improving to some extent, although not sufficiently to completely shed the legacy of the Great Recession. In other data, the average workweek remained unchanged at 40.9 hours, and overtime remained unchanged at 3.3 hours. Additionally, average hourly earnings rose by 9 cents, which continues a trend that goes back a year or more and has seen average hourly earnings rise by 65 cents or 2.5%. This suggests that the jobs market remains fairly tight despite the more positive numbers and that employers do not feel any particular pressure to increase either wages or the work week in order to prevent workers from looking elsewhere for employment.\
Most of the media coverage of today's report has pointed out the fact that the reported ended up beating expectations, including the fact that the BLS number ended up coming in well above the report from payroll processing company ADP, which is limited in its value since it is limited largely to data from ADP's own clients. Others, though, as well as analysts such as Jared Bernstein, have emphasized the fact that wage growth does not seem to be keeping up with the jobs market itself. FiveThirtyEight's Ben Casselman states that the report indicates that the jobs market is in a "Goldilocks" moment:
The long recovery of the U.S. job market is going strong — and there are signs it still has room to run.

U.S. employers added 209,000 jobs in July, the Bureau of Labor Statistics reported Friday. That was modestly better than economists' expectations; more significantly, it marked the 82nd straight month of job growth, a record. The unemployment rate, which rose slightly in June, ticked back down in July to 4.3 percent, tied with its lowest mark since 2001.

With unemployment that low, economists have been watching for signs that the economy is nearing "full employment," the point at which essentially everyone who wants a job has one. That mark is significant because standard economic theory suggests that once the economy runs out of spare workers, companies will have to start boosting pay to attract employees. That would be a welcome development for workers but would also likely spur the Federal Reserve to raise interest rates to try to keep the economy from overheating.

Friday's report, however, showed little sign of that happening. Earnings are rising, but they aren't accelerating in a way that suggests employers are struggling to find workers. Average earnings rose 9 cents an hour in July and are up 2.5 percent over the past year; the rate of growth has held more or less steady for more than a year. Other, more sophisticated measures of wage growth likewise don't show growth picking up.

(…)

The recovery finally seems to be spreading to hard-to-reach corners of the economy. For much of the recovery, strong job growth hasn't translated into wage gains for many Americans. Now, there are finally signs that's changing; in the first half of the year, according to a recent analysis by the left-leaning Economic Policy Institute, wage growth was strongest among the lowest-earning workers. A related report showed wage gains have been strongest for less educated workers.

Those numbers, combined with Friday's report, hint at what Barclays economist Michael Gapen dubbed a "Goldilocks" moment for the economy: Wages are rising, but not so quickly that the Fed needs to intervene aggressively to head off inflation. Workers, many of whom are still waiting to see the benefits of the eight-year-long recovery, will enjoy that moment for as long as it lasts.
To be sure, adding 200,000 or more jobs per months is positive news, but it's hardly the kind of economic boom that President Trump and his supporters have promised us since he began running for President. At the same time, though, the fact that wages aren't growing significantly, that long-term unemployment remains stubbornly higher than it should be, and that the labor force participation numbers remain near historic lows are all indications that the jobs market still hasn't fully healed from the wounds it suffered during the Great Recession. Moreover, the fact that we're now more than eight years out from the start of the economic recovery would seem to indicate that we're not likely to see significant improvement in these numbers in the short term. As long as that's the case, claims from the White House that the economy is booming ought to be taken with a heavy grain of salt.