A Mediocre May Jobs Report
May's Jobs Report was mediocre, suggesting that the economy may be stagnating.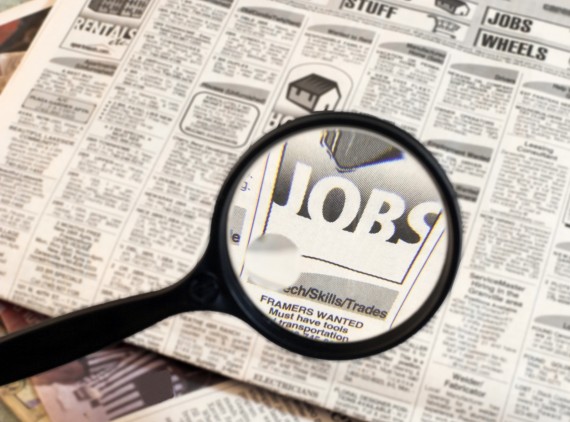 After an April report in which the jobs market seemed to be coming back from the doldrums of the earlier months of the year, May brought us job creation that came in far below estimates notwithstanding the fact that the topline unemployment rate went down a tick:
Total nonfarm payroll employment increased by 138,000 in May, and the unemployment rate was little changed at 4.3 percent, the U.S. Bureau of Labor Statistics reported today. Job gains occurred in health care and mining.

The unemployment rate, at 4.3 percent, and the number of unemployed persons, at 6.9 million, changed little in May. Since January, the unemployment rate has declined by 0.5 percentage point, and the number of unemployed has decreased by 774,000. (See table A-1.)

Among the major worker groups, the unemployment rate for Whites edged down to 3.7 percent in May. The jobless rates for Blacks (7.5 percent), Asians (3.6 percent), and Hispanics (5.2 percent), as well as those for adult men (3.8 percent), adult women (4.0 percent), and teenagers (14.3 percent), showed little or no change. (See tables A-1, A-2, and A-3.)

Among the unemployed, the number of job losers and persons who completed temporary jobs declined by 211,000 to 3.3 million in May. The number of long-term unemployed (those jobless for 27 weeks or more) was essentially unchanged over the month at 1.7 million and accounted for 24.0 percent of the unemployed. (See tables A-11 and A-12.)

The labor force participation rate declined by 0.2 percentage point to 62.7 percent in May but has shown no clear trend over the past 12 months. The employment-population ratio edged down to 60.0 percent in May. (See table A-1.)

(…)

Total nonfarm payroll employment increased by 138,000 in May, compared with an average monthly gain of 181,000 over the prior 12 months. In May, job gains occurred in health care and mining. (See table B-1.)

Employment in health care rose by 24,000 in May. Hospitals added 7,000 jobs over the month, and employment in ambulatory health care services continued to trend up (+13,000). Job growth in health care has averaged 22,000 per month thus far in 2017, compared with an average monthly gain of 32,000 in 2016.

Mining added 7,000 jobs in May. Employment in mining has risen by 47,000 since reaching a recent low point in October 2016, with most of the gain in support activities for mining.

In May, employment in professional and business services continued to trend up (+38,000). The industry has added an average of 46,000 jobs per month thus far this year, in line with the average monthly job gain in 2016.

Employment in food services and drinking places also continued to trend up in May (+30,000) and has grown by 267,000 over the past 12 months.

Employment in other major industries, including construction, manufacturing, wholesale trade, retail trade, transportation and warehousing, information, financial activities, and government, showed little change over the month.
Additionally, the Bureau of Labor Statistics reported that the net jobs number for March was revised downward from +79,000 to +50,000 and that the number for April was revised downward from +211,000 to +174,000 for a net revision for these two months of -66,000 jobs. This puts average job creation for the past three months at +120,667, this is well below where the three-month average stood last month due in no small part to the significant revisions for March and April. For the year to date, the economy has added +810,000 new jobs, which means average job creation for the year so far now stands at 162,000 per month. This number is also significantly below where the average stood last month and suggests that jobs growth may be slowing as we head into the late spring and summer.
Looking behind the immediate numbers, the picture is mixed at best. While the topline unemployment number did fall and we also saw another drop in the broader U-6 unemployment rate, both of those drops seem to be attributable more to the fact that people were withdrawing from the labor force, likely a sign that the jobs market is fairly sparse out there right now. This is emphasized by the fact that according to the Household Survey, the labor force dropped by 429,000, and the number of employed dropped by 233,000, these numbers, of course, are far larger than the number of jobs created for the month and suggest that a significant number of people simply gave up looking for work. Meanwhile, there was little change in the average workweek while average hourly earnings rose slightly, continuing a trend that goes back a year and has contributed to an increase in average wages of 63 cents per hour, or roughly 2.5%. This also suggests that the jobs market is fairly tight right now and that employers are not feeling pressure to increase either wages or the workweek significantly in order to prevent workers from leaving for greener pastures.
Notwithstanding the seemingly weak numbers, The New York Times notes that these numbers are likely to lead the Federal Reserve to raise interest rates again in the near future while many analysts note that we may be nearing the point of "full employment," at least as far as the active labor force is concerned:
With this latest jobs report out of the way, the runway is now clear for the Federal Reserve to raise benchmark interest rates when it meets June 13 and 14.

Even before the Labor Department's release on Friday morning, the Fed had been sending firm signals that its members viewed the economy as strong enough to withstand another rate increase.

The continuing low unemployment rate — more than a year without breaking the 5 percent mark — will only sharpen the debate over how close the labor market is to capacity.

Analysts were split over whether the May report was encouraging or disappointing. For those who think the economy is close to capacity, last month's gains were solid. "With the unemployment rate dropping to 4.3 percent, it really can't get much better," said Brian Kropp, human resources practice leader at the consulting firm CEB, now part of Gartner.

David Berson, chief economist for Nationwide, was much more negative. "Over all, this is a disappointing jobs report, with the slowdown in payroll employment, the downward revisions to prior months' job growth, and the slower increase in wages," he said.

One negative sign was that the labor-force participation rate dropped, to 62.7 percent, a sign that sidelined workers were not rejoining the labor force. "That's always ugly," Dan North, chief economist at Euler Hermes North America, said of the decline. Although the numbers were below what Wall Street expected, it "is not enough to derail the Fed at all," Mr. North said. The job creation at this point in the recovery is still solid.

The overall participation in the labor force has trudged along below 63 percent during the recovery, down from over 66 percent before the recession. But the tiny gains that had been made were knocked off this month, suggesting that fewer dropouts were dropping back in. Some economists pointed out that the retirement of baby boomers would continue to press down labor-force participation.

Ted Wieseman, a vice president and economist at Morgan Stanley, said there just were not that many discouraged left to return. "If the participation rate just stabilizes from here for a time, then job growth consistent with a stable unemployment rate is only about 100,000 a month," he said.

With revisions to March and April's job totals that show 66,000 fewer jobs created than initially reported, the three-month average swooped down to 121,000. That is far lower than previously reported, but sufficient to provide jobs to a growing population, if not to draw in dropouts.

"Even though job growth slowed, it's still well above where it needs to be to keep up with the working-age population growth," said Jed Kolko, chief economist at Indeed, an online recruiting site. "It's inevitable that we would start to see a slowdown in the payroll numbers. Month-after-month job gains in the 200,000 range are not sustainable longer term. The working-age population is growing too slowly to support that."
As Ed Morrissey notes, all this looks more like an economy that is starting to stagnate rather than one that is ready to start growing rapidly. Given that, it seems questionable at bet for the Federal Reserve to be putting the economic brakes on via more interest rates. If that continues, then we're unlikely to see significant jobs growth for the entire year, and that will create problems all it's own.