A Solid June Jobs Report Signals Bounce Back From Slump In May
The June Jobs Report was significantly better than what we saw in May but on the whole not different from what we've seen for the last three years or so.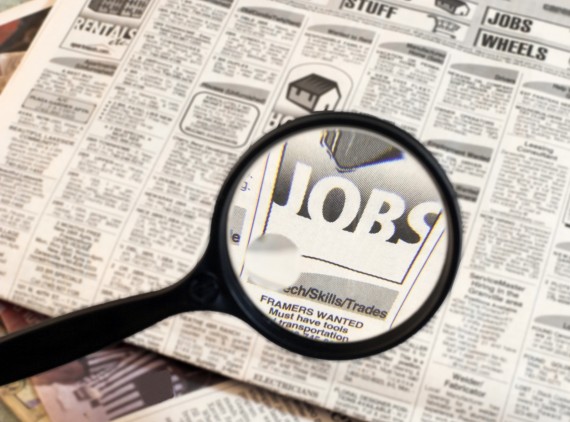 The jobs market appears to have bounced back from a mediocre May with a solid number for June, as well as significant upward revisions for the preceding two months that indicate the employment picture was brighter than it initially appeared to be:
Total nonfarm payroll employment increased by 222,000 in June, and the unemployment rate was little changed at 4.4 percent, the U.S. Bureau of Labor Statistics reported today. Employment increased in health care, social assistance, financial activities, and mining.

In June, the unemployment rate, at 4.4 percent, and the number of unemployed persons, at 7.0 million, were little changed. Since January, the unemployment rate and the number of unemployed are down by 0.4 percentage point and 658,000, respectively. (See table A-1.)

Among the major worker groups, the unemployment rates for adult men (4.0 percent), adult women (4.0 percent), teenagers (13.3 percent), Whites (3.8 percent), Blacks (7.1 percent), Asians (3.6 percent), and Hispanics (4.8 percent) showed little or
no change in June. (See tables A-1, A-2, and A-3.)

The number of long-term unemployed (those jobless for 27 weeks or more) was unchanged at 1.7 million in June and accounted for 24.3 percent of the unemployed. Over the year, the number of long-term unemployed was down by 322,000. (See table A-12.)

The labor force participation rate, at 62.8 percent, changed little in June and has shown no clear trend over the past year. The employment-population ratio (60.1 percent) was also little changed in June and has held fairly steady thus far this year. (See
table A-1.)

(…)

Total nonfarm payroll employment increased by 222,000 in June. Employment rose in health care, social assistance, financial activities, and mining. Employment growth has averaged 180,000 per month thus far this year, in line with the average monthly gain of 187,000 in 2016. (See table B-1.)

In June, health care added 37,000 jobs. Employment increased in ambulatory health care services (+26,000) and hospitals (+12,000). Health care has added an average of 24,000 jobs per month in the first half of 2017, compared with a monthly average of 32,000 jobs in 2016.

Social assistance employment increased by 23,000 in June. Within the industry, employment continued to trend up in individual and family services (+12,000) and in child day care services (+8,000). Social assistance has added 115,000 jobs over the last 12 months.

Employment in financial activities rose by 17,000 in June and has grown by 169,000 over the year. Securities, commodity contracts, and investments added 5,000 jobs over the month.

In June, mining employment grew by 8,000, with most of the growth in support activities for mining (+7,000). Since a recent employment low in October 2016, mining has added 56,000 jobs.

Employment in professional and business services continued to trend up in June (+35,000) and has grown by 624,000 over the last 12 months.

Employment in food services and drinking places also continued on an upward trend in June (+29,000). The industry has added 277,000 jobs over the year.

Employment in other major industries, including construction, manufacturing, wholesale trade, retail trade, transportation and warehousing, information, and government, showed little change over the month.
The Bureau of Labor Statistics also reported that the net jobs number for April was revised upward from +174,000 to +207,000 and that the number for May was revised upward from +138,000 to +152,000, for a total net upward revision for those two months of +47,000. This puts average net jobs creation for the past three months of +193,667(rounded). This is well above where it was last month due both to the strength of this month's relatively good numbers and the upward revisions noted above. For the year to date, the economy has added +1,079,000 new jobs meaning that the average job creation number for the year to date stands at  179,834(rounded). This is also a higher average than what we saw last month, and more in line with the numbers that we've seen over the past several years. By way of comparison, average jobs growth for 2016 was +176,166(rounded) by the time the final revisions for that year were released in March of this year.
Looking deeper in the report, the increase in the top-line jobs report appears to be due to both an increase in the number of unemployed persons and an increase in those looking for work. The second factor, of course, is generally seen as good news since it's seen as a sign that job seekers are looking for work again because they believe that a job search will be worthwhile. The long-term unemployment remained largely unchanged for the month, though, as did the labor force participation and the employment participation ratio. None of these numbers have changed significantly so far this year in any direction, though, suggesting that we may be seeing them at these levels for some time to come.  Meanwhile, there was little change in the average work week while average hourly earnings once again increased by 4 cents per hour. This suggests that the jobs market remains fairly tight despite the more positive numbers and that employers do not feel any particular pressure to increase either wages or the work week in order to prevent workers from looking elsewhere for employment.
Given the disappointing numbers that we saw over the past two months, as well as a disappointing 1.4% growth rate in Gross Domestic Product for the first three months of the year, these numbers are relatively good news and, perhaps, a sign that employers are anticipating better economic growth for the balance of the year. It seems unlikely, though, that it will be the kind of explosion in growth that Trump supporters and the Administration have been hoping for. For one thing, we are late in an economic recovery that began in the summer of 2009, putting the current recovery right up there with the one in the Reagan and Clinton eras as one of the longest periods of positive economic growth since the end of World War Two. Typically, this stage of a recovery is marked by stability in the growth rate rather than an explosion beyond the average of roughly 2.5% that we've seen over the past eight years. Second, the fact that the Federal Reserve has embarked on a path that will include increases in interest rates, albeit rather small increases, every three months or so, means that growth will be held back at least to some extent. Finally, there simply isn't anything in the current economic picture that points to an explosion in growth anytime in the near future.
The Trump Administration will, no doubt, tout today's numbers as a sign that the President is having a positive impact on the economy. This is a response you'd expect from any sitting President, of course, but there's really nothing to it at this point. Outside of signing into law a handful of Congressional resolutions that undid some regulations adopted under the Obama Administration, the Trump Administration really hasn't done anything that would have a significant impact on the economy in either a positive or negative way. The President's tax plan is nothing more than a set of bullet points that haven't even been put into legislative form yet, never mind formally proposed or voted on by Congress. That grand infrastructure plan he talked about during the campaign, and which he's mentioned several times since becoming President, remains nothing but vaporware at the moment. And, nothing else that the Administration has done can fairly be said to have had much of an impact on either economic growth or the hiring decisions that employers make. Even if there had been anything like that enacted, though, the fact remains that the current economic situation is largely unchanged from where it was the last several years of Barack Obama's Presidency, so there's not really much for Trump to brag about right now.