A (Temporary?) Reprieve For Twinkies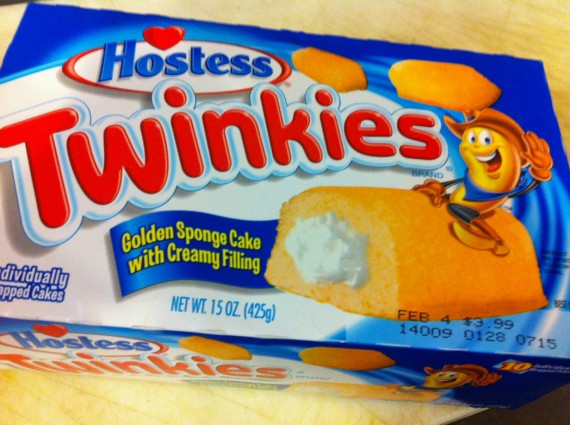 Late breaking news that appears to avert the death penalty for Hostess Brands, at least for now:
Hostess Brands Inc, its lenders and the unions representing its striking workers, agreed to start mediation hearings on Tuesday at the urging of a U.S. bankruptcy court judge.

A hearing on Monday during which the bankrupt maker of Twinkies snack cakes and Wonder Bread was set to ask for permission to liquidate was quickly adjourned until Wednesday after the judge urged the parties to mediate in private.

Judge Robert Drain of the U.S. Bankruptcy Court in White Plains, N.Y., asked attorneys representing Hostess and the Bakery, Confectionery, Tobacco Workers and Grain Millers International union whether mediation could help the two resolve their issues and avoid the loss of more than 18,000 jobs.
This isn't entirely unusual. One of the duties of a Bankruptcy Court Judge is to ensure that the value of a corporation like Hostess is being preserved as best as possible, and the company may well be more valuable as a functioning concern than a liquidating entity. Urging the union and the company to try mediation to resolve their disputes is essentially a last-ditch effort to avoid the liquidation route. There doesn't seem to be any word on how long the party's have for this mediation. If initial indications are that further discussions are going to be pointless, though, then the Judge is unlikely to allow the matter to continue for very long before entering the order that would turn the case in to a liquidation.
The other issue, of course, is that even if the Union and Hostess are able to resolve their dispute through mediation, that's no guarantee that the company will survive this Chapter 11. The various cost, management, and competition issues that the company has been facing for the better part of a decade will still be there. Perhaps, though, if Hostess Brands is able to survive as a going concern for a little bit longer, that will be enough time for a major buyer like Grupo Bimbo to step in and purchase the entire company if they so desire.
So yes, your Twinkies have gotten a reprieve. For the moment, though, it's only a temporary one.