Abbott's Border Stunt
Political theater on the southern border.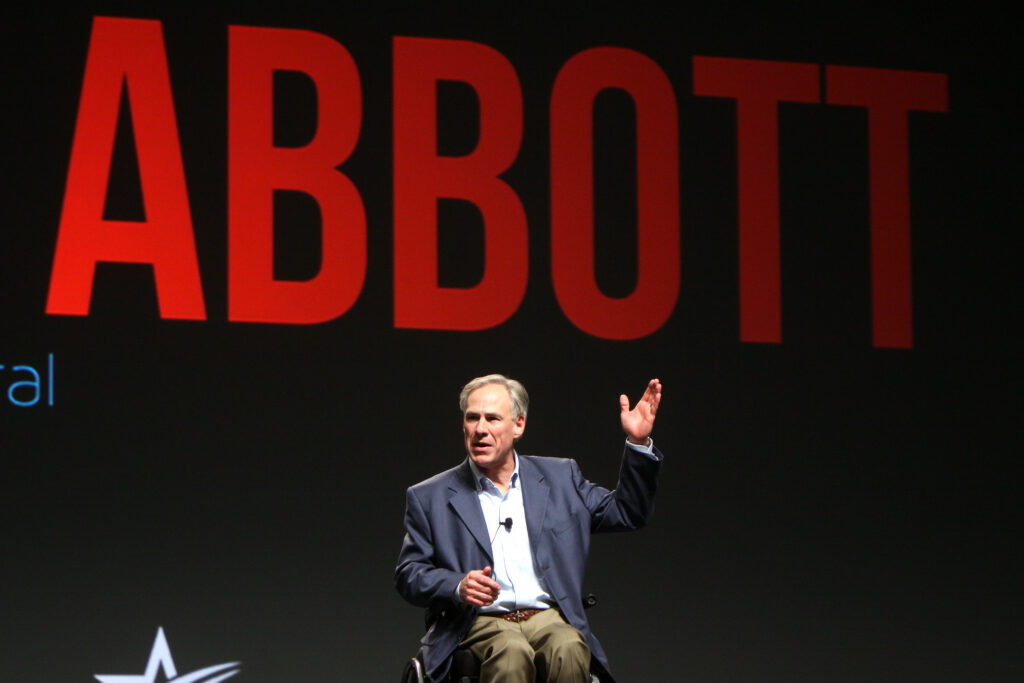 The Texas Tribune reports: Abbott ends inspections that clogged commercial traffic at U.S.-Mexico border for more than a week.
Gov. Greg Abbott reached a fourth and final deal — this one with Tamaulipas' governor on Friday — to end state troopers' increased inspections of commercial vehicles at international bridges that gridlocked commercial traffic throughout the Texas-Mexico border for more than a week.

The latest deal should bring trade back to normal after Abbott-ordered enhanced inspections at key commercial bridges caused over a week of backups that left truckers waiting for hours and sometimes days to get loads of produce, auto parts and other goods into the U.S.
I only learned about this slow down as it was being ended, but what we are clearly seeing here is what the Republican Texas Agriculture Commissioner, Sid Miller, called "simply political theater" in a letter to Abbott protesting the process.
The Tribune piece notes both the stated goal and its results (emphasis mine):
When he announced the initiative last week, Abbott said the goal was to stop illegal drugs and migrants from being smuggled into the state. As of Friday, the Department of Public Safety had not reported any drugs seized or migrants apprehended as a result of the state inspections.
But, there have been some other results, as CNN reports:
Losses to fruit and vegetable producers are estimated to be more than $240 million, said Lance Jungmeyer, president of the Fresh Produce Association of the Americas.

Consumers will also pay a price as producers look to recoup some of their losses and supplies run low.

Americans can expect to spend more on strawberries, avocados and asparagus as soon as this weekend, with the impacts being felt the heaviest in the Midwest and Northeast, Jungmeyer said.

"This is not just a localized issue," said Jerry Pacheco, president and chief executive officer of the Border Industrial Association in New Mexico. "It's going to hit you in St. Louis or up in Seattle. We're connected to a global supply chain."

"It's a bad time to be adding this to consumers' pockets to pay out their pocketbook,"Jungmeyer said.
See, also, another Texas Tribune piece notes in detail, In McAllen, Gov. Greg Abbott's border inspections meant late deliveries, rotten produce and lost business.
Heck, what's $240 million in wasted products, increased produce prices for consumers, and a worsening of supply chain issues if it makes Abbott look tough on border security? I mean, especially if the "enhanced" inspections turned up nada?
As the Tribune piece initially linked above notes:
While Abbott's new inspection program ended on Friday, the impacts on businesses and supply chains are not over, according to people involved in Texas-Mexico trade.

"Even when more trucks start crossing again, they're going to have to work through product that was distressed and check what product can be salvaged," said Galeazzi, of the Texas International Produce Association. "For the consumer, for the next five days to two weeks they're going to experience outages of certain fresh produce items at stores, on menus and at schools."
And, again, to accomplish essentially nothing (emphases mine):
Abbott said the deals with Chihuahua, Coahuila, Nuevo León and Tamaulipas were "historic," calling them an example of how border states can work together on immigration. But three of the four Mexican governors said they will simply continue security measures they put in place before Abbott ordered the state inspections.

The fourth, Nuevo León Gov. Samuel Alejandro García Sepúlveda — whose state shares only 9 miles of the 1,200-mile Texas-Mexico border — agreed to set up new checkpoints for commercial trucks.
Sounds worth it.
All of this nonsense is yet another reminder of how important trade with Mexico is and why any simplistic policy aimed at the border is probably misguided, if not destructive.
Mexico is among the U.S.' largest trading partners. The total trade between the two countries amounted to $56.25 billion in February, according to recent government data. Texas' biggest ports of entry — Port Laredo, Ysleta, Pharr International Bridge, Eagle Pass, El Paso, Brownsville International Bridge and Del Rio International Bridge — accounted for nearly 65% of the total trade between the U.S. and Mexico in 2021.
Further, the entire system is predicated on the ability of goods to flow relatively easily from Mexico into the US. All Abbott did here was help contribute to supply shortages and increased costs while hurting businesses on both sides of the border.