Activity and Inactivity and the Individual Mandate
It seems to me that inactivity can have just as profound affects as activity and likewise that it is rather difficult to argue that health care isn't part of interstate commerce.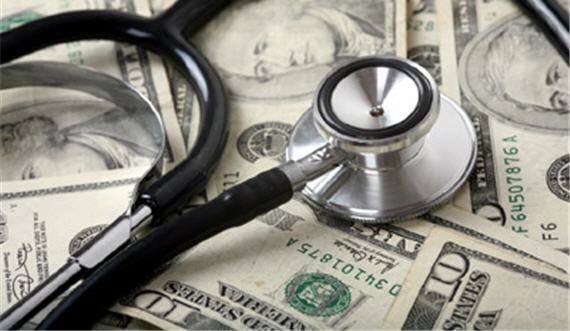 (The following has its immediate inspiration in the comment thread from one of Doug Mataconis' posts earlier today):
One of the arguments contra the individual mandate is that while Congress can regulate activity in regards to interstate commerce, it cannot regulate inactivity and since not buying insurance is inactivity, the provision is invalid.*
The proponents of this argument tend to be quite confident in its power, as if it is almost self-evident that choosing not to do something has no consequences.  However, this is not the case.  A simple, although granted not directly relatable example, is that there are in same states laws that require a person to render reasonable aid to a person in distress and the lack of action can lead to a fine.  Even setting aside the question of legal sanction, it can hardly be argued that inaction lacks consequence, for if I fail to call 911 for a person bleeding to death, there is a consequence.  A less extreme example would be one that my middle son is learning this evening:  lack of studying leads to a lack of knowledge which likely results in a poor grade on an exam.
I find the inactivity argument problematic in regards to the individual mandate for a variety of reasons including:
1.  The lack of purchase of insurance is, to my mind, still an action:  it is an active choice not to have adequate protection on the hope that one will not need it.
2.  The choice not to purchase insurance incurs a risk to the rest of us, as if the person choosing not to be insured becomes sick or injured, said person will likely end up in an emergency room, at which point said person's choice to eschew insurance makes him/her part of the broader commerce of the health care industry (and indeed, through his/her original choice has made me and my fellow citizens at least partially responsible for his/her care).
Indeed, this latter point is why, at one point in time, the individual mandate notion was considered a conservative one as it underscored not state responsibility for health care, but rather individual responsibility.**
Putting #2 another way (and setting aside what one may want the answer to be):  is it, or is it not the case that the choice by large numbers of citizens not to buy health insurance affects others? (And, indeed, do not those collective decision ultimately affect interstate commerce?)  I think that the answer is "yes" because even if they don't get sick or injured their lack of purchase does affect the cost of insurance for the rest of us given that the nature of the enterprise is that it assumes that some people who pay into the system will be basically healthy while others won't be.  The willful abstention from insurance by the young and healthy, for example, has an effect on the system as a whole.  Indeed, this is indisputable.
Beyond that, the odds are quite good that a substantial number of these persons will get sick or will become injured, thus needing medical care.  Now, if they are independently wealthy they can absorb the costs of those conditions and not especially affect the system.  However, since they have chosen not to purchase insurance the likelihood is that they lack the funds to do so.
Taking it all yet another step, if some number of these persons attempt to pay their own way, but have a catastrophic injury or illness and end up going bankrupt that, too, will influence the broader economy.  As such it is unclear how the inaction vis-a-vis the purchase of insurance still did not, ultimately, affect interstate commerce.
It seems to me that the only way one can argue that the above actions (or inactions) do not have interstate commerce implications is to argue that all of the economic impacts discussed above remain confined to a given state, and that strikes me as unlikely.
And, yes, I understand having a policy preference that eschews the PPACA.  What I am having a hard time understanding is an argument that either states the broader health care/health insurance industry is not part of interstate commerce as well as the argument that inactivity doesn't have consequences in that context.  I am especially at pains to see the argument in the context of now over 70 years of established precedents regarding the Commerce Clause.
I suppose, ultimately it seems to me that all this debate about health care and health insurance is really more properly a political debate rather than a constitutional one.  Opponents of the PPACA have lost the political debate and so are hoping to use the courts to achieve what could not be achieved in the Congress. Likewise, the proponents of the PPACA fear a court rejection as they know that the political stars are unlikely to realign any time soon to allow them a second bite at this particular apple.
Now, I will grant, this matter will be debated until such a time that an Appellate Court issues a ruling, and even then it will not be considered fully settled law unless the Supremes weigh in (and even then, the debate will rage).
*An interesting side note that strikes me about this argument is that it seems to concede that the Congress does have Commerce Clause powers in terms of health care/insurance.
**One of the things that find especially fascinating (as well as curious) about this shift is that not only is the individual mandate no longer considered "conservative" it is considered by most self-described conservatives as socialism of an extreme variety as well as anathema to the current conservative versions of constitutionalism.