Actual Details about the Owens Beating
The attack appears to be based on long-standing animus and not revenge for Trayvon.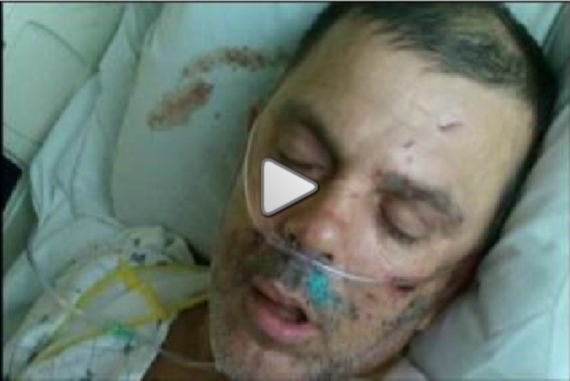 Via the Press-Register:  Police say 3 'active participants' assaulted Matthew Owens; Jones reaches out to federal investigators
Mobile police today said that there were 3 "active participants" in the Saturday night beating of Matthew Owens on Delmar Drive. The number includes Terry Rawls, who was arrested today on a 1st-degree assault charge in connection with the case, Deputy Chief Lester Hargrove said.

[…]

Numerous media reports have said that at least one person reported hearing references made to the Trayvon Martin case in Sanford, Fla., in which a  community watch officer killed an unarmed black teenager in a gated community.

"So far that is an uncorroborated report," Hargrove said. "This involved two neighbors who lived on the same street who'd had problems in the past and who got into a fight over kids playing basketball.

"It is our understanding that the person who made the claim about the Trayvon case was not even on the scene Saturday night."
See also from the Press-Register:  Arrest made in racially tinged beating of Mobile man; suspect and victim had feud (Updated)
"This here is an incident stemming from an ongoing dispute between neighbors," [Mobile police spokesman Cpl. Christopher] Levy said. "We spend a lot of time defusing neighborhood disputes, neighbors who don't get along. … That's what this is. And unfortunately, this can lead to violence."

Tucker expressed a similar sentiment. "That's an important fact that needs to get out to the public. This was not some random event that came out of nowhere."

Neighbors have said a large group of black people confronted Owens at about 8:30 p.m. near his home on Delmar Drive. Levy said many people appear to have been present, but he said most merely watched and did not participate in the violence.

[…]

It was not the first time violence erupted between Rawls and Owens. Levy said the 2 traded racist epithets in July 2009 and that Rawls assaulted Owens. While a witness initially told police that Rawls had used a baseball bat, Levy said the suspect denied that, insisting he had only used his hands. The witness later said he could not be sure a bat was used, Levy said.
So, a few key points:
1.  At least one arrest has been made already and the investigation continues.
2.  The nature of the assault was not the mob attack of 20+ people that early reports indicated.
3.  We do not have any evidence to this point that this was a Trayvon Martin inspired revenge attack (which heavily damages the assertions that this was media driven attack as per the Jim Treacher post I noted  the other day).
4.  Not only is there no evidence of this being Trayvon Martin related, the assailant and the victim have an established prior history of confrontation (which rather takes the air out of the hypothesis that this was a media driven revenger-for-Trayvon attack, again a la Treacher and his harping on NBC).
All of this sums (especially points 2-4) together to support my position from earlier in the week:  immediately jumping on this case to score political points was poor judgment (and certainly premature).
Of course, I doubt the facts will have much affect on the pontifications of persons who found my my first post problematic such as Dan Riehl and Da Tech Guy.  The latter's indignation at my post is interesting, given the facts notes.  He wrote:
What is he calling out Glenn Reynolds, Stacy McCain and Jim Treacher out for? For daring to suggest that the MSM that pushed the Trayvon Martin case forward doing their best to turn it into a national racial incident (even to the point of altering evidence presented to the public) and the White House and the justice department, bear some responsibility for the "revenge" attacks that have since taken place and furthermore said racial attacks
But, of course, we now have pretty solid information that the attacks were not "revenge" attacks based on the MSM's coverage of the Trayvon Martin case.  Instead, we see that the situation is one of long standing animus between Owens and Rawls.  As such, does this not underscore my case that immediately jumping on this story as a means of attacking the MSM and Obama over the Trayvon Martin case more than a bit problematic?  More to the point, does it not demonstrate some itchy keyboard fingers which are looking to use whatever they can find to score rhetorical points for their side?
What's interesting, too, about the above-linked responses to my post:  they really aren't about the substance of what I wrote.  The one from Da Tech Guy in particular is really more about the protection of people he sees as his ideological allies (and Riehl, with his erudite prose in ths title of his post, is just echoing Da Tech Guy).  This further underscores that all this is really about protecting the team and scoring points.  Another example of that came in the form of a tweet last night, in which I was informed of the two posts above:
.@poliblogger The Internet says you're an asshole, Steven L. Taylor: datechguyblog.com/2012/04/25/if-… And: riehlworldview.com/carnivorous_co… Just like @DMataconis

— Donald Douglas (@AmPowerBlog) April 25, 2012
Nothing like a little elevated discourse on serious topics, yes?
(And yes, I have almost certainly started another round of Ridiculous Comment Thread Theater, so my apologies to the regulars).