George Zimmerman, Trayvon Martin, And The Rules Of Evidence
It's time to take a look at the pre-trial issues in what is likely to be the trial of the Summer of 2013.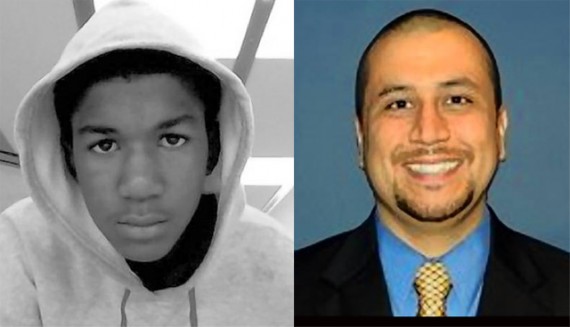 With the start of the George Zimmerman murder trial in Florida just over three weeks away, the prosecution and defense are at the point where they are finalizing their respective trial strategies and getting ready for what is likely to be a criminal trial that is going to grab the nations attentions for the better part of the summer. Part of that includes pre-trial motions regarding the admissibility of evidence and related matters, in the legal world called Motions in Limine, and yesterday it was the defense teams turn to argue several evidentiary and other motions before the judge who will preside over the trial:
MIAMI — Lawyers for George Zimmerman, who is charged with second-degree murder in the killing of Trayvon Martin, will be barred from mentioning Mr. Martin's marijuana use, history of fights or high school suspension during opening arguments in Mr. Zimmerman's trial, which begins June 10.

At a hearing Tuesday in a Seminole County court, Circuit Judge Debra Steinberg Nelson denied a string of defense motions concerning evidence that was intended to portray Mr. Martin as a troubled teenager with a propensity for fighting and an interest in guns. Prosecutors argued that such evidence had nothing to do with Mr. Martin's death.

Mr. Martin, an unarmed 17-year-old, was killed in Sanford, Fla., on Feb. 26, 2012, by Mr. Zimmerman, who said he shot him in self-defense.

Mark O'Mara, Mr. Zimmerman's lawyer, argued that Mr. Martin's drug use could have made him aggressive and paranoid, which the defense said might have prompted him to attack Mr. Zimmerman, 29, a neighborhood watch volunteer.

"All of that fits in squarely to what the defense is going to present: that George Zimmerman was put in the position that he had to act in self-defense," Mr. O'Mara, said. "How could you keep us from arguing that?"

Judge Nelson replied: "The rules of evidence keep you from doing it."

The judge left open the possibility that some of the information, including Facebook postings and text messages, may come up at trial, but she set a high hurdle for the defense. Mr. O'Mara called the decision a victory, saying that it would force prosecutors to be careful in how they portray Mr. Zimmerman.

"You get ready for whatever battle they may throw at you, with the hope that most of your weapons stay in your quiver," Mr. O'Mara said at a news conference after the hearing.

Mr. O'Mara, as he has in the past, asked that Judge Nelson delay the trial because the defense is still taking depositions and reviewing material that was turned over by prosecutors only recently. That request was denied.

Judge Nelson denied a request that jurors be allowed to visit the gated townhouse complex where Mr. Martin was shot, calling it a "logistical nightmare." Mr. O'Mara said he wanted jurors to get a feel for the shadowy path between two rows of townhouses where Mr. Martin was shot.

The judge also denied a request that defense lawyers and prosecutors be prevented from talking publicly about the case, and she refused to sequester the jury pool, which could number 500 people, during the selection process. Prosecutors said it would be too expensive and unwieldy to sequester that many people. The judge has not ruled on whether the jurors who are selected should be sequestered.

Defense lawyers and prosecutors both said they would agree to the jury being sequestered, given the trial's high-profile nature.>
The Orlando Sentinel, which has been doing a fairly good job of covering this case from the start, has this to say about the hearing: (Warning: Link leads to a page with autoplay video)
SANFORD – At the start of George Zimmerman's murder trial, which begins in two weeks, expect Trayvon Martin to be portrayed as an innocent teenager, an unarmed 17-year-old who was killed while walking home in the rain.

By the time it concludes, however, jurors may have a more menacing view of him.

In rat-a-tat fashion, Circuit Judge Debra S. Nelson buzzed through a series of pretrial motions on Tuesday, laying the groundwork for what jurors will hear during the second-degree murder trial, expected to be one of the most watched this year.
For pur
One of the judge's clearest rulings: Defense attorneys will not get more time to prepare. Jury selection will begin June 10, when 500 potential jurors are scheduled walk through the courthouse doors.

And, in general, she banned defense attorneys from introducing reputation-damaging evidence about Trayvon — but she left lots of wiggle room.

If defense attorneys can convince her during the course of the trial that it's relevant, she may allow them to put on evidence showing that at the time of his death, Trayvon had marijuana in his system; that he had discipline problems at school; and that he had a history of fighting.
The ruling that seems to be arousing the most interest are those involving the evidence that Zimmerman's defense team was seeking regarding issues that can best be described as character issues involving Trayvon Martin. Specifically, this includes evidence derived from Martin's Twitter and Facebook feeds as well as the text messages sent and received via his cell phone during the months prior to the incident on February 26, 2012 that led to Martin's death, as well as school records for Martin both from Sanford where he lived with his father and Miami, where for a time prior to the incident he lived with his mother. Among other things, these sources of information paint a picture of Martin that is far different from the one that his family has presented to the public in the year since he died. Martin was a young man with a not insignificant record of disciplinary problems in school, mostly resulting from fights that he was involved in. He tweeted several pictures of himself that appear to show him smoking marijuana as well as tweets where he talked about smoking marijuana. There is one exchange where he talks about being with friends while they beat up a homeless man. Other evidence that the defense sought a pre-trial ruling on included reports resulting from Martin's autopsy that showed traces of THC, the active component in marijuana in his system. In short, the evidence that the defense wanted to introduce  paints a picture of a troubled young man with an apparent history of violent outbursts. Again, this is far different from the picture that his family and their attorney has sought to portray over the past 15 months since the story became the subject of public attention.
The question, though, is whether evidence like this should be admissible at trial.1
Perhaps the most important thing to understand about how trials work, especially criminal trials, is that not all "evidence"  is admissible evidence. Not every piece of  information that might somehow be tangentially relevant to a criminal case2 is admissible at trial. The classic example that most lay people are familiar with is hearsay evidence, which essentially refers to evidence of statements made outside of a courtroom setting that are, for one reason or another, not subject to cross-examination. There are literally dozens of exceptions to the hearsay rule that allow such statements to be admitted into evidence under the right circumstances, but the general rule is that if a party wishes to present evidence of something that someone who isn't available to testify, for whatever reason, then that evidence is inadmissible unless an exception applies.
In the Zimmerman case, though, we're dealing with the somewhat more complicated issue of character evidence. Quite obviously, Zimmerman's hoped, and if given the opportunity during the trial still hope, to use evidence about Trayvon Martin's past to establish that he was a violent person, thus reinforcing the defense theory of the case that Zimmerman was attacked by a young guy who he saw roaming around his neighborhood. To many lay people, including many people that I discussed this issue with on Twitter and Facebook yesterday evening, it seems self-evident that any evidence that shows that Trayvon Martin was a "thug" is relevant to Zimmerman's defense and therefore ought to be something that the jury should be able to consider. As a general rule, evidence regarding the character of the victim, or the Defendant, is considered inadmissible unless it somehow becomes relevant to the actual facts at issue in the case. The most well-known example of this is the body of law that has determined, largely correctly, that the sexual history of a woman claiming that she was raped is inadmissible in a rape trial.
In reality, and under the law, it isn't nearly that simple.
When a Judge is presiding over a jury trial, one of their most important roles is to ensure that the evidence that gets presented to the jury both provides them with the information that they need to decide the case before them and does not unfairly prejudice either the case of the defense or the prosecution. During the course of testimony this often involves ruling on what may seem like outside observers like rather boring objections on technical issues, but quite often they also involve ruling on the admissibility of evidence that could be potentially inflammatory.  For example, for a very long and unfortunate period of time it was a matter of course that the sexual history of women who were victims of rape was considered admissible evidence, and many men who were quite obviously guilty of violent rape walked away free largely because the law endorsed  a puritanical vision of female sexuality that essentially said that any woman who who had sex outside of marriage was a slut. It was only because of political action that the law in that area got changed.
Obviously, I am not trying to compare the Zimmeran/Martin matter to a rape trial. However, there is an applicable analogy here in that the fact that Martin may have had violence issues in the past is not necessarily proof of what happened on the night of February 26th, 2012. After all, even the worst criminal on the planet could theoretically become a victim under the right circumstances. Objectively, the only relevant issues in the Zimmerman case involve what happened that night. That is a question that can only be answered by the forensic evidence, the testimony of witnesses,  whatever pre-confrontation evidence Martin's cell phone conversations may contain, and Zimmerman's own testimony (and, yes, Zimmerman will have to testify at trial.) Of course, as the trial judge allowed in her ruling yesterday, there is still the possibility that the defense may be able to bring evidence of Trayvon Martin's past into evidence during the trial. If the prosecution ends up bring into evidence, either deliberately or inadvertently, that Trayvon Martin was a peaceful guy who never would have attacked anyone without provocation, then the defense is going to be free to ask the trial judge to allow them to submit rebuttal evidence to the jury.  Depending upon how far the prosecution opened the door, the Judge is going to be stretching the bounds of reversible error if she forbids the defense from bringing in evidence of  Martin's violent past.
In discussing the issues that these issues raise, I've been accused of being too "lawerly" and ignoring the reality of what happened in the Zimmerman/Martin confrontation on that February night in 2012. Perhaps that's true on some level. However, my primary concern goes the idea that there needs to be a fair trial in this case, and that means not only that George Zimmerman will be permitted to make the best case his lawyers can in his defense. It also includes the idea that the trial itself will only be focusing upon evidence that is not merely relevant, but also not tainted with prejudice and bias.  As far as I'm concerned, the trial judge's evidentiary rulings at this stage of the case seem entirely appropriate.
1 For purposes of the rest of this discussion, I will be speaking in terms of general principles of the laws of evidence, rather than anything specific to Florida, I welcome any insights in the comment thread  from Florida attorneys regarding the specific legal basis behind the Judge's rulings.
2 The rules are, for the most part, identical in civil cases, but there are several situations where the protections granted to criminal defendants mandate far greater protections.