Alaska's Independent Governor Suspends Campaign, Endorses Democratic Nominee
Alaska's Independent Governor Bill Walker has suspended his campaign and endorsed his Democratic rival in the hope of blocking a Republican victory.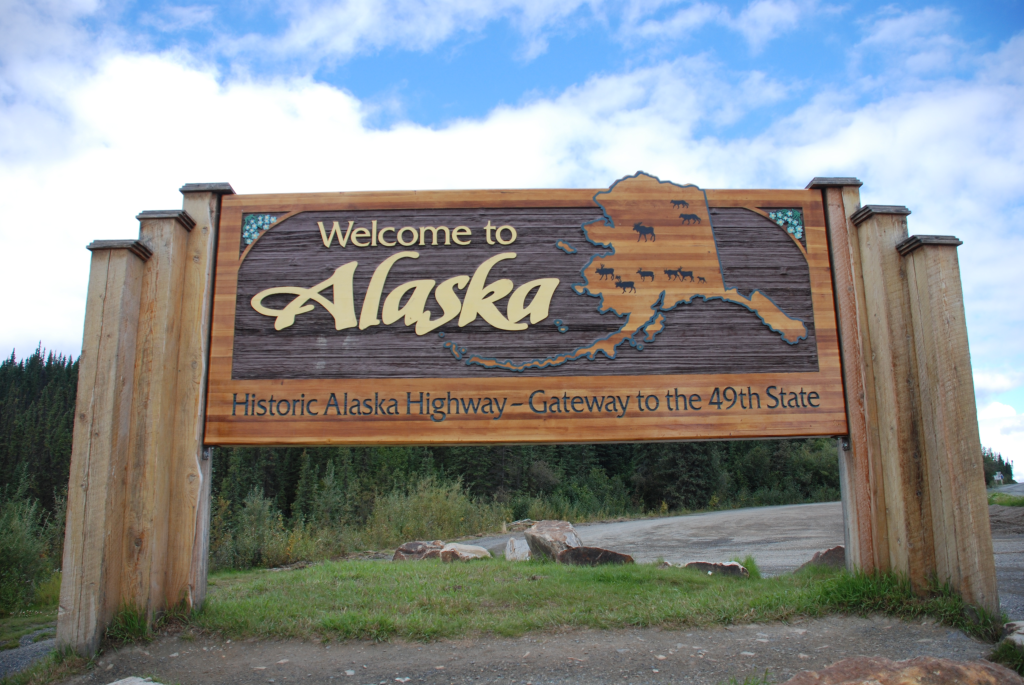 Bill Walker, the Independent Governor of Alaska, who has been in office since winning the election in 2014, has suspended his campaign and endorsed his Democratic opponent in the apparent hope of blocking the Republican nominee from winning the election:
Gov. Bill Walker of Alaska, a political independent who has been fighting an uphill battle for a second term, suspended his campaign on Friday and announced he was throwing his support behind his Democratic challenger. With only a few weeks before the election, the announcement upended the race, which until now had three candidates.

"I believe we cannot win a three-way race," said Mr. Walker, a former Republican who left his party to win election as an independent in 2014. Mr. Walker said he had concluded that former United States Senator Mark Begich, a Democrat, "has a better chance of running a competitive race" against their Republican opponent, Mike J. Dunleavy, a well-financed Republican former state senator.

"Alaskans deserve a choice other than Mike Dunleavy," Mr. Walker said. He urged his followers to vote for Mr. Begich even though his own name will still be on the ballot.

The announcement, which came as a shock to many, added chaos to a race in a pivotal time for the state. Alaska has struggled for years with a financial crisis in the capital, Juneau, and the next governor will face significant challenges. A recession has erased thousands of jobs as the oil industry, crucial to the economy, has slumped. Rising crime and homelessness have become major issues especially in Anchorage, the state's largest city.

Even before Mr. Walker's announcement, his campaign was in disarray after the sudden resignation this week of the lieutenant governor, Byron Mallott, who left office after making unspecified comments that Mr. Walker described as "inappropriate."

From the start, Mr. Walker, 67, was not a conventional governor. As an independent, he had no party to back him in the Legislature, and over time he had irked some of his former allies. Though Mr. Walker had been a Republican, he served alongside a Democrat, Mr. Mallott. Mr. Walker also made many enemies among Republicans by defeating Gov. Sean Parnell, a Republican who had been seeking re-election in 2014.

Complicating matters, control in Juneau already was split. Republicans dominate the State Senate, but a coalition led by Democrats controls the House of Representatives.

Mr. Walker's term also saw struggles over taxes and a recession in Alaska. Most of Alaska's government is supported by taxes paid by the oil companies, and falling revenues have strained the budget. Mr. Walker cut spending but also proposed fees and taxes, including the restoration of a personal income tax in Alaska; the Legislature rejected that notion.

As governor, Mr. Walker was careful not to burn bridges with Republicans in trying to get legislation passed. But in his statement to Alaskans on Friday, he was far less conciliatory. In a point-by-point analysis of Mr. Dunleavy's record and statements on campaign trail, Mr. Walker made it clear that he viewed Mr. Dunleavy as the wrong choice for the state on everything from taxes to health care.
More from Politico:
Alaska Gov. Bill Walker, an independent, suspended his campaign for reelection on Friday and endorsed former Democratic Sen. Mark Begich — scrambling the state's three-way gubernatorial race with just over two weeks until Election Day.

The move, first reported by the Alaska Dispatch News, comes just days after Walker's lieutenant governor, Byron Mallott, resigned, citing "inappropriate comments" he had made to an unidentified woman. Walker appointed state Department of Health and Social Services Commissioner Valerie Davidson to the post and vowed to press on with his reelection campaign.

But, on Friday afternoon, Walker announced at the Alaska Federation of Natives Convention that he was ending his bid for a second term and posted a statement to his campaign's website. He said the decision to abandon his campaign was "not the first difficult decision I have made this week, but it is one I know I must make."

Walker's decision could boost Begich against Republican Mike Dunleavy, a former state senator. Recent poling showedWalker and Begich hovering at around a quarter of the vote, with Dunleavy well ahead, with support over 40 percent. Walker will remain on the ballot, with Mallott as his running mate, though neither is an active candidate.

In his statement, Walker said, "I believe we cannot win a three way race."

"This week I have talked to many Alaskans to determine whether I or Mark Begich had a better chance of running a competitive race against Mike Dunleavy," Walker added. "The determination was made that, at this point, Begich has the better odds. Alaskans deserve a competitive race."

National Democrats celebrated Walker's decision. In a statement, Elisabeth Pearson, the executive director of the Democratic Governors Association, called it a "game-changer" that puts Begich "in a strong position" to win next month's election.
If Mark Begich's name sounds familiar, it should. He served a single term in the Senate representing Alaska after defeating long-time Senator Ted Stevens in an election that was dominated by news regarding the criminal charges that Stevens had been convicted on just prior to the election, a conviction that was ultimately dismissed after it was determined that there had been significant prosecutorial misconduct. Begich, in turn, was among the Democrats caught up in the Republican wave in 2014 that resulted in a nine-seat pickup for Republicans that gave them control of the Senate, an election in which he was defeated by current Alaska Senator Dan Sullivan.
Walker was elected as an Independent in 2014 by a narrow margin, but he apparently was never able to develop relationships with the Republican-controlled House and Democratic-controlled State Senate that allowed him to get significant legislation passed. Additionally, his tenure appears to have been a difficult one that didn't sit well with the public. A recent job approval poll, for example, showed Walker's job approval at just 25% and his disapproval at 54%. More recently, as noted above, Walker's Lt. Governor resigned and dropped out of the race for reasons that remain entirely unclear but apparently revolve around as-yet-unspecified things he said in the past. As a result, the polling of a three-way race between Walker, Begich, and Republican nominee Mike Dunleavy was showing Dunleavy with a lead in a three-way race in which Walker was averaging between 23% and 27%, which is also where Begich was averaging. Dunleavy, meanwhile, was averaging in the low-40% range. The obvious hope is that with Walker out of the race although not off the ballot, most of his supporters will support Begich over Dunleavy, but that isn't entirely clear. Head-to-head polling of the race with just Dunleavy and Begich has shown Dunleavy leading and garnering more than 50% of the vote. As a caveat, though, it's worth noting that Alaska is a notoriously difficult state to poll so we may not know the real impact of Walker's withdrawal until the votes are counted.