Alejandro Mayorkas Biden's Pick for Homeland Security
He would be the first Latino and first immigrant in the post.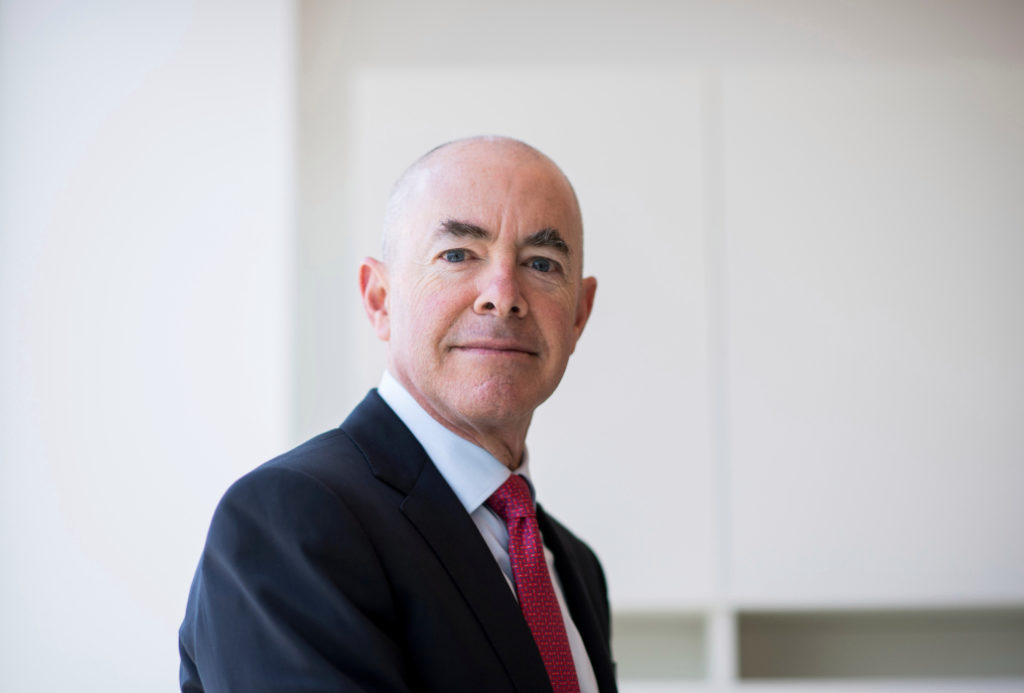 President-elect Joe Biden is flooding the zone with cabinet picks today, presumably to make the announcements himself before they're leaked.
NPR ("Alejandro Mayorkas, Biden's Pick For DHS Head, Would Be First Latino In Post"):
President-elect Biden announced Monday his intent to nominate Alejandro Mayorkas, a Cuban émigré, to head the government agency that oversees immigration issues, the Department of Homeland Security.
Unlike literally everyone else Biden has named thus far, I had never heard of Mayorkas. But, like all the rest of them, he's unquestionably qualified for the post:
Mayorkas, who would be the first Latino and first immigrant to hold that job, previously served as head of U.S. Citizenship and Immigration Services, a DHS agency, during the Obama administration, and then as deputy secretary of DHS.

Following the announcement, Mayorkas tweeted that "When I was very young, the United States provided my family and me a place of refuge. Now, I have been nominated to be the DHS Secretary and oversee the protection of all Americans and those who flee persecution in search of a better life for themselves and their loved ones."
While I've long since tired of the identity politics of the first woman that and the first Black/Latino/whatever that, there's actually a special significance to having a Latino immigrant in this particular post. And that's doubly so after the divisive outrages of the Trump administration.
That, as with Avril Haynes as Director of National Intelligence, Biden was able to achieve a "first" without resorting to tokenism—indeed, picking someone who would have naturally been atop any reasonable list of Democratic nominees for their posts—makes it even more noteworthy. It's a strong signal that we're nearing the point where cataloging these "firsts" will be a thing of the past as women and minority talent is in sufficient abundance that their selection will be natural—if intentional—rather than a compromise.