Amazon: Kindle E-Books Outselling Paper Books
Electronic books outsold paper books on Amazon over the past three months, but the death of the hardcover is greatly exaggerated.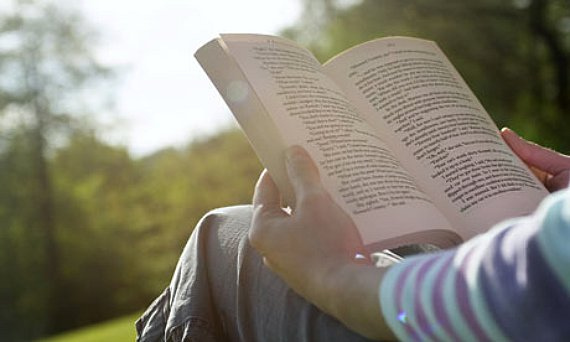 An interesting sign of the times:
Amazon.com said Monday that growth in sales of its Kindle digital reader accelerated every month in the second quarter and that it's selling more electronic books than hardcover editions.

The pace of Kindle sales also has tripled since the Internet retail giant cut the price on the device to $189 from $259, Amazon chief executive Jeff Bezos said in a statement.

Announced last month, the 27 percent price cut was aimed at helping Amazon fend off a threat from Apple's iPad tablet computer, which includes book-reading tools. Amazon hasn't disclosed Kindle sales since releasing the device in 2007, saying only that it has sold millions. Its release of growth figures may be aimed at quelling concern that the iPad has crimped Kindle demand, according to Dmitriy Molchanov, an analyst at Yankee Group.

"There's a real perception that the iPad has completely squashed the e-reader space and that's really not the case," said Molchanov. "Amazon is doing really well and both companies can profit at the same time."

Amazon said it sold more than triple the number of Kindle books in the first half of the year as it did in the comparable period last year. More than 81 percent of its 630,000 electronic books cost $9.99 or less.

"We've reached a tipping point with the new price of Kindle," Bezos said in the statement. "Amazon.com customers now purchase more Kindle books than hardcover books — astonishing when you consider that we've been selling hardcover books for 15 years, and Kindle books for 33 months."

In the past three months, Amazon has sold 143 Kindle books for every 100 hardcover books, the company said. In July, sales of e-books accelerated to 180 sold for every 100 hardcover versions. Kindle book sales this year have also exceeded broader e-book sales growth, pegged by the Association of American Publishers at 207 percent through May, Amazon said.
So does this mean that the printed book is on the road toward suffering the same fate as printed newspapers and magazines are so clearly headed toward ?
Probably, but it will probably take longer for books to succumb to technology than it's taken the newspaper industry.  For one thing, e-readers, whether it's the Kindle or the iPad or Barnes & Noble's Nook, suffer from the same problem that home video had when it first came out — to many incompatible formats. If I can only buy books for my Kindle at Amazon, that somewhat undercuts the usefulness of the device itself. While the iPod and iTunes do somewhat undercut the idea that you can't have a proprietary delivery system, I don't think that the model that's worked in the music world will translate over so well in the world of books.
The other problem is that there's still something that printed books offer that their electronic counterparts don't — ease of use. I can take a paperback anywhere without worrying about whether I have access to a power outlet, or a WiFi connection. I can hold it in one hand while eating a sandwich with another. And, if I lose it, replacement costs are rather low.
Finally, call me old-fashioned, but there's something satisfying about holding a book in your hand that technology probably won't ever be able to replicate. So, keep your Kindle Amazon, I'm quite happy with what I've got right now.
Update: As someone has already pointed in the comments below, these sales figures only apply to hardcover  books, not paperbacks. Since most of Amazon's Kindle-version prices are below the price of a hardcover, though, one has to wonder if they are eating into that market as well If/when e-book prices start reaching paperback range, one wonders if they'll have the same impact on that market.