America To Trump: Delete Your Account
Most Americans wish Donald Trump would stop tweeting. Good luck with that.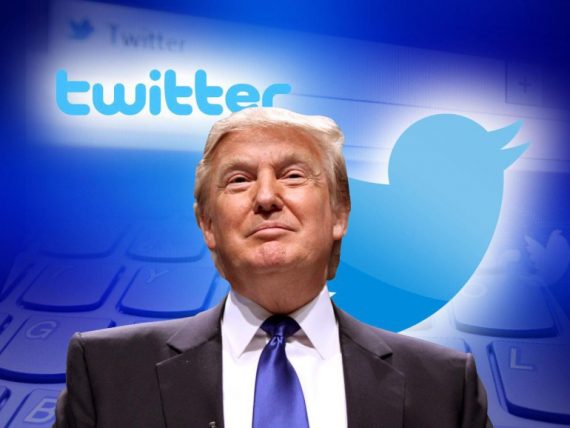 A majority of Americans want Donald Trump to delete his Twitter account:
A majority of voters want President-elect Donald Trump to delete his Twitter account, according to a new Quinnipiac University poll released Tuesday.

Fifty-nine percent say that the incoming president should shut down his personal account on the social media site, and 35 percent disagree.

Still, 59 percent also say that they are optimistic about Trump's presidency. About half, 49 percent, say he will be a good or great president, and 43 percent he will be not so good or bad.

Trump's Twitter habits have at times inflamed critics and allies alike.

During the campaign, he retweeted white supremacists, celebrated Cinco de Mayo by sharing a picture of him eating a taco bowl and routinely launched twitter attacks on his opponents.

Since Election Day, Trump has used the platform to repeatedly bash the media for what he sees as unfair coverage.

In an interview with CBS's "60 Minutes" after the election, Trump stood by his tweets as a way of "fighting back that's very tough," though he promised to take a more subdued approach to social media once he's in the White House.

"I'm going to do very restrained," he said. "If I use it at all, I'm going to be very restrained."

Trump's tweeting may have hurt his image among voters, as 57 percent say that Trump is not level-headed, according to the Quinnipiac survey.
Notwithstanding Trump's promise to be more restrained in his use of social media after the election should he win, since the election the reality has been quite the opposite. Whereas the final weeks before the election saw Trump's use of his Twitter account to attack others as he has done since he started using the service, since then we've seen Trump return to his old form. In just the two weeks since winning the election, Trump has gone on Tweetstorms attacking the cast of Hamilton, reporters attempting to find out what's going on inside a transition team that has been unusually reluctant to discuss the transition process with the media, and media organizations,  Saturday Night Live and South Park, and any other critics who happen to have popped up during that time period. Just as he was before he started campaigning and before the race for President came down to the wire, Trump was back to tweeting with no filter at all hours of the day, including late at night, which has usually been where the worst of his Tweeting has taken place.
All of this has happened despite reported attempts by campaign staff to persuade Trump to stay off Twitter or to discipline his online practices now that he is President-Elect, but as we've seen all of that has been to no avail. Trump has continued to Tweet as if he were still a candidate for President and as if he was totally unmindful of the potential security implications of someone in his position using social media on such a regular basis. Of course, one could say that having won the election Trump's Twitter style worked for him so why should he change it now? All of this will get more interesting as we get closer to January 20th because one anticipates that Trump will be presented with the same pressure that President Obama did when he first took office. According to numerous reports back then, the incoming President was reluctant to give up his Blackberry and his habit of frequently talking to friends and family via text message and email. Eventually, he was given a secure phone that had limited access and limited capacity to connect to the Internet in order to minimize security risks. As President, Trump would also be subject to the requirements of the Federal Records Act, meaning that he would be unable to delete any of his more offensive tweets and could create real security problems by opening his account to being shared by anyone. The ideal situation would be for his Twitter account to be run by White House Staff, but I'm not sure it will be any easier to get the smartphone out of his hands once he's President than it is now.