Americans Want Compromise
Some numbers from an NPR/PBS Marist poll.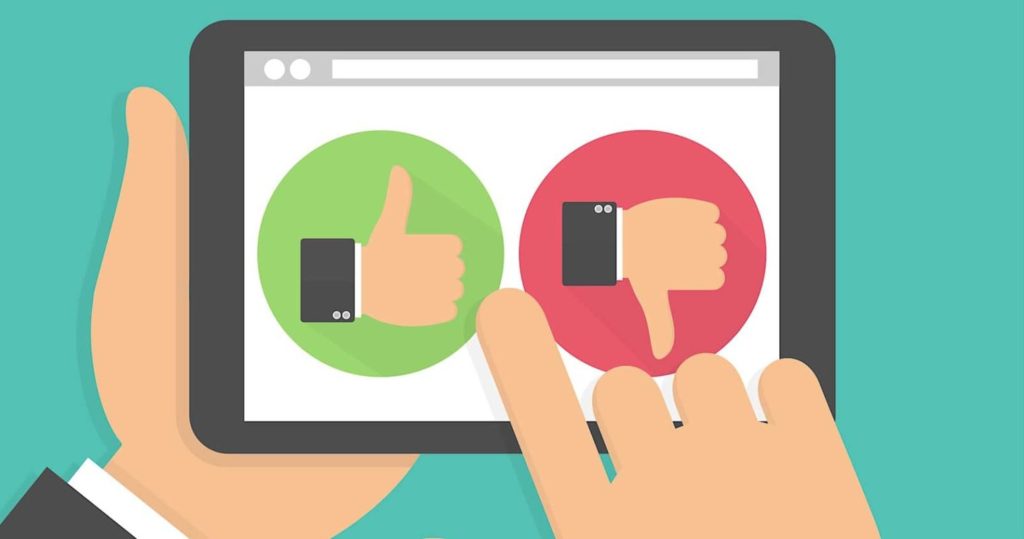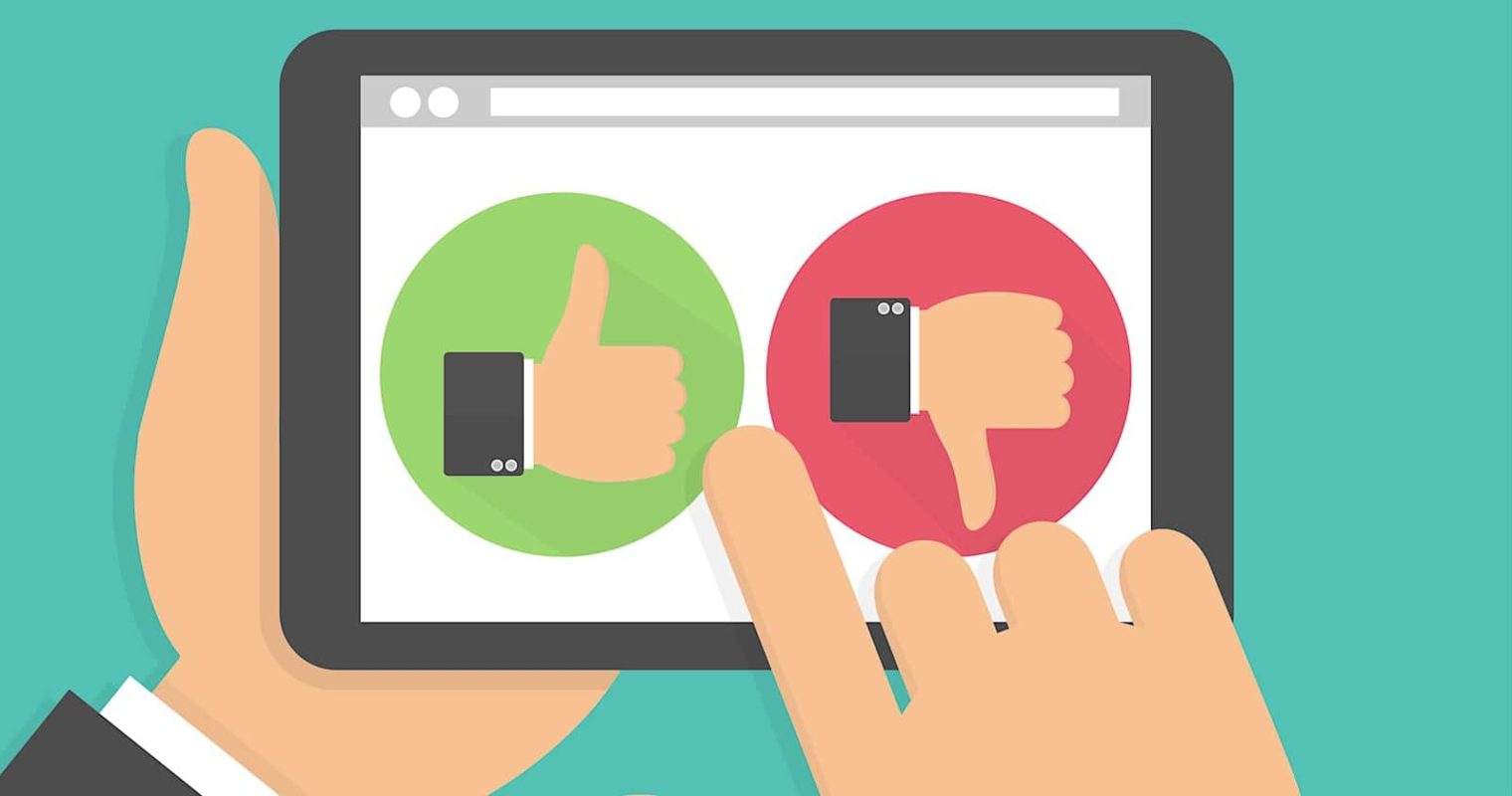 The following from NPR caught my ear this morning: Poll: Americans want compromise, but have no confidence Congress will work together.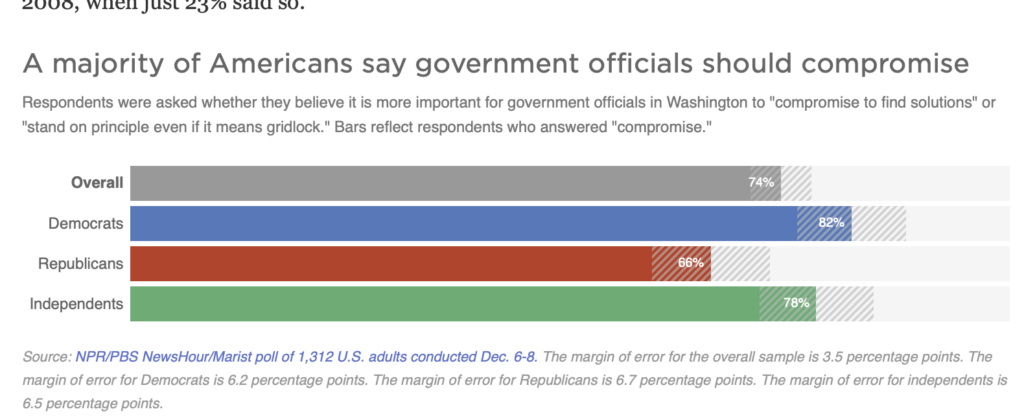 This is hardly shocking, as compromise is usually considered to be a good thing. The real question is: compromise over what? And, more importantly, to what degree does the respondent think that "compromise" means my side moves more or the other side does?
This represents an increase in the general desire to compromise over recent years, although not surprisingly the over position over time is a significant pro-compromise super-majority of varying levels: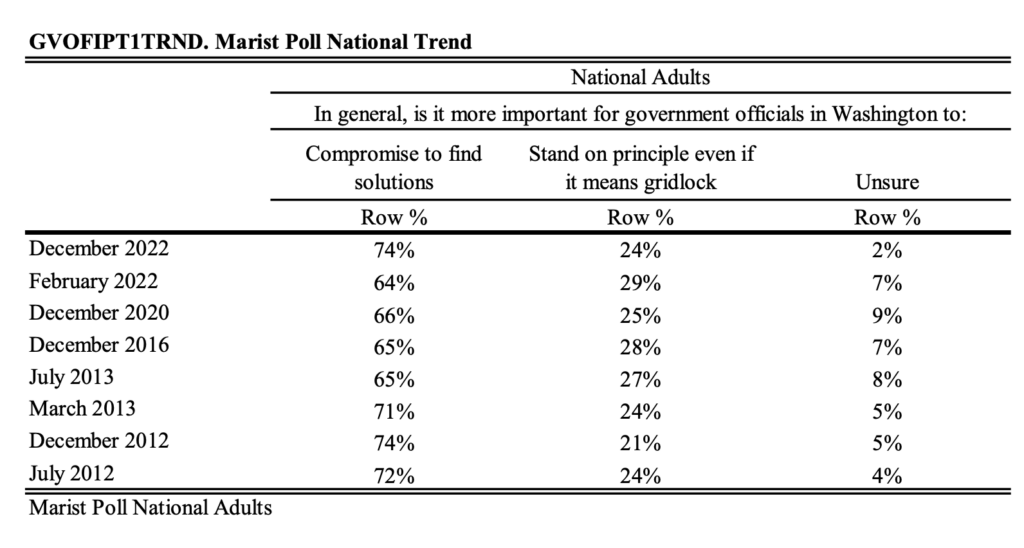 As a general proposition, I do think that people are interested in, and willing to, compromise, especially in the aggregate. However, our system does not reward compromise. A simple example of this fact is this: if I am a member of Congress who compromises with the other side, I may well face an angry subset of voters in the primary who didn't want me to compromise, even if the majority of voters in my district would have preferred that that was exactly what I should have done.
Re-election requires re-nomination. Re-nomination requires appeasing the angry anti-compromise minority, rather than pleasing the generally pro-compromise majority.
It also doesn't help that at the end of the day my choices are belonging to Group A or Group B, which are pitted against one another in a death struggle over control. This is a structural condition that disincentives compromise.
The entire poll is here.