Americans Astoundingly Ignorant
Americans have wildly distorted understandings of the society around them.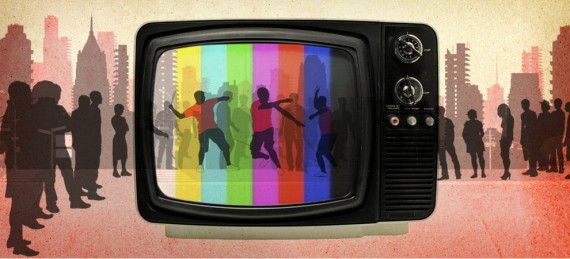 Bloomberg's Tom Randall reports on the results of a recent survey:
What percentage of working-age Americans are unemployed and looking for work?

If you guessed about 6 percent, give yourself a pat on the back. You have a pretty good understanding of the unemployment rate, one of the basic measures of economic well-being. If, on the other hand, you guessed 32 percent — which would rank America among the most desperate nations on Earth — then you guessed just like the average American!

That's one of the findings of a survey released this week by U.K. pollster Ipsos Mori, which interviewed 11,527 people. In the 14-country Index of Ignorance (Ipsos Mori's name, but we approve), Americans are second only to Italians in how little we understand some of the stats that track the most basic contours of our society.

Ready for more? Try these:

What percentage of the U.S. population identifies as Muslim?
Americans guessed: 15%
Reality: 1%

What percentage of the population do you think are immigrants to America?
Americans guessed: 32%
Reality: 13%

Do you think this statement is true or false: The murder rate is rising in America
70 percent of Americans guessed: True
Reality: False

Here's a question that every country got wrong by a wide margin:

What percentage of American girls aged between 15 and 19 years give birth each year?
Americans guessed: 23.9%
Reality: 3.1%
The layout of the online version of the poll is a bit confusing, in that it doesn't present the numbers in order; I got one of the questions wrong because I did it quickly and picked the lowest number I saw rather than the lowest number available. Additionally, it's quite possible that people confused "immigrants to America" with the "nation of immigrants" concept, and are counting those who are second-generation Americans and speak a language other than English at home.
Mostly, though, this is almost certainly a function of the availability bias and generated by sensationalistic news coverage. If you're not a social scientist or policy wonk, it's perfectly reasonable to believe that Americans are extremely likely to catch Ebola, our cities are battlegrounds for rival street gangs, school shootings are commonplace, we're absolutely flooded with illegal immigrants, teens are having babies at a rate that would shame bunnies, and so forth.
Unless you're reading the New York Times, listening to NPR, or watching PBS as your sole sources of news, you're probably better off ignoring the news media altogether if your goal is to understand the world around you. Fox and MSNBC get the most attention because they skew their broadcasts to appeal to an ideologically charged subset of the audience. But CNN, the broadcast networks, and especially local newscasts present almost exclusively the most sensationalistic stories in order to get people to tune in. It's always been that way to some extent but the expansion of choices and hyperfragmentation of the audience has made the latter half of infotainment more dominant than ever.
Hat tip: John Allen Paulos