Virginia Voters Split On Whether State Leaders Should Resign
Polling continues to suggest that voters in Virginia are not nearly as concerned with the past behavior of state leaders as the political establishment might be.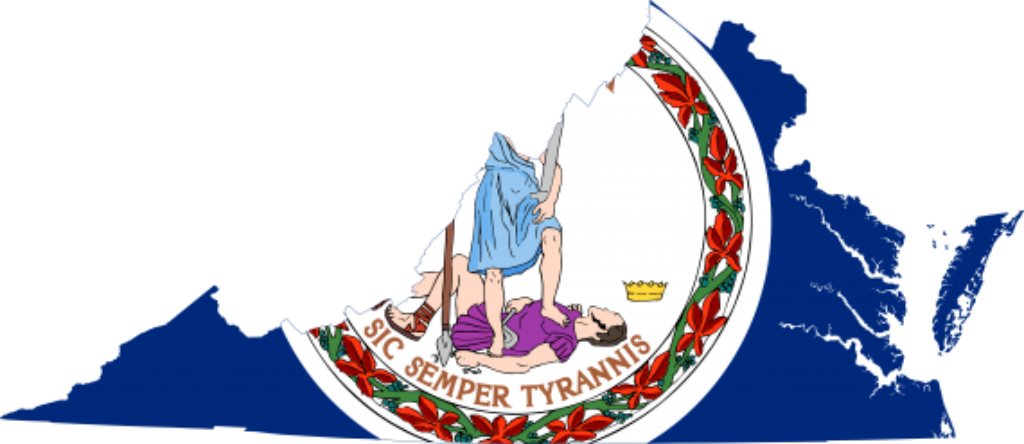 Two new polls suggest that the political pressure on Virginia Governor Ralph Northam to resign in the wake of the controversy over photographs in his medical school yearbook may be on the wane:
Virginia Gov. Ralph Northam appears to have quelled any widespread public clamor for his resignation in the wake of his blackface scandal.

Two new polls out Wednesday show pluralities say the Democrat should not quit or be forced out over a racist photo that appeared on his medical-school yearbook page 35 years ago. Most African-American voters agree that he shouldn't go, according to one of the surveys.

n a Quinnipiac University poll, 42 percent of voters say Northam should resign — but more, 48 percent, say he shouldn't. White voters are split evenly — 46 percent say he should resign, and the same percentage say he shouldn't — but a majority of black voters, 56 percent, say Northam should not quit.

Even fewer Virginians say Northam should resign in a second poll out Wednesday, conducted by Ipsos Public Affairs for the University of Virginia Center for Politics. In that poll, which surveyed adults in the commonwealth, only 31 percent say Northam should resign, compared to 43 percent who say he shouldn't.

Both polls show scant support for impeaching Northam. In the Quinnipiac poll, only 26 percent say Northam should be impeached, while nearly two-in-three voters, 65 percent, say he shouldn't. In the Ipsos/U-Va. poll, just 21 percent say the General Assembly should remove Northam, while 56 percent say state legislators shouldn't impeach the governor.

Both new surveys suggest Northam's political standing has stabilized since a Washington Post/George Mason University Schar School poll a week into the scandal showed Virginians equally split on whether the governor should resign.

Northam, elected in 2017, has spent nearly three weeks in damage-control mode, ever since the photo first emerged on Feb. 1. Initially, the governor apologized for his appearance in the photo, which shows a person in blackface standing next to another individual dressed in a Ku Klux Klan robe. But within 24 hours of his first apology, Northam said he did not believe he was one of the two disguised people in the photo, and he did not know how it came to appear on his page in the 1984 Eastern Virginia Medical School class yearbook.

(…)

More Republicans than Democrats say Northam should resign, according to both new polls. In the Quinnipiac poll, 33 percent of Democrats, 60 percent of Republicans and 43 percent of independents say Northam should quit — even though Democrats (80 percent) are more likely than Republicans (62 percent) to say they consider blackface to be racist.

In the Ipsos/U-Va. poll, 20 percent of Democrats say Northam should quit, compared with 43 percent of Republicans.

The scandal has taken a toll on Northam's approval ratings, the new polls show, though they have not cratered. In the Quinnipiac poll, 39 percent of voters approve of the job Northam is doing, while slightly more, 43 percent, disapprove. In the Ipsos/U-Va. poll, a plurality, 44 percent, say they neither approve nor disapprove of Northam's job performance, compared to 17 percent who approve and 34 percent who disapprove.

One factor boosting Northam's chances of surviving is the continued support of black voters, who made up roughly 20 percent of the electorate in his 2017, off-year victory over Republican Ed Gillespie. In the Quinnipiac poll, twice as many black voters approve of the job he is doing versus disapprove, 49 percent to 24 percent. About a quarter of black voters in Virginia, 24 percent, say Northam is racist, but a 63 percent majority say he isn't.
The polls also show that voters are less likely to think that Fairfax and Herring should step aside or be forced out:
Of the three top Democrats, the new polls out Wednesday show Fairfax may be in the most peril. While a plurality in the Quinnipiac poll say Northam shouldn't resign, and a 54 percent majority say Herring should remain in office — voters are split on Fairfax: 36 percent say the lieutenant governor should resign, and 36 percent say he shouldn't.

In the Ipsos/U-Va. poll, more voters say Fairfax should resign, 35 percent, than say he shouldn't, 25 percent. But roughly a third, 34 percent, say they aren't sure.
The most notable thing about these polls is the fact that Virginia voters are not nearly as united in their assessment of what the political future of the three statewide officials should be as Virginia politicians in general, and Virginia and national Democrats, are. While the political leadership wants to see Northam, as well as at least Lt. Governor Fairfax, to resign, Virginians as a whole are basically evenly split on the question of whether or not Governor Northam should step down and, indeed, a majority of self-identified Democrats say he should stay in office while a majority of Republicans and plurality of Independents say he should step down. The numbers are even less clear regarding Attorney General Mark Herring and Lt. Governor Justin Fairfax. In Herring's case, only about one-third of voters overall think he should resign while 60% say he should stay in office. This result appears to be consistent across all demographic groups.
These numbers also mirror those we saw in a Washington Post poll conducted roughly two weeks ago that showed Virginia voters evenly split on the question of whether or not Governor Northam should resign. The same poll showed that even fewer respondents believe that either Lt. Governor Fairfax or Attorney General Mark Herring should resign. Herring, of course, admitted shortly after the Northam story broke that he had appeared in blackface when doing a skit at a talent show. In any case, as with the Post poll, perhaps the most interesting thing is the fact that African-Americans, who arguably should have been the most offended by the actions of Northam and Herring, are even less concerned about their behavior than the political leadership in Virginia has been. What this suggests, of course, is that there really isn't any political pressure on any of these leaders to step aside at the moment, and even less pressure on members of the legislature to move against them via impeachment than what might have suspected. As long as that's the case, the odds that they'll step aside voluntarily seems to be rather low.