Poll Finds Virginians Split Amid Scandals Enveloping Richmond
A new poll shows that Virginians don't necessarily believe their state leaders need to step aside in the wake of recent scandals.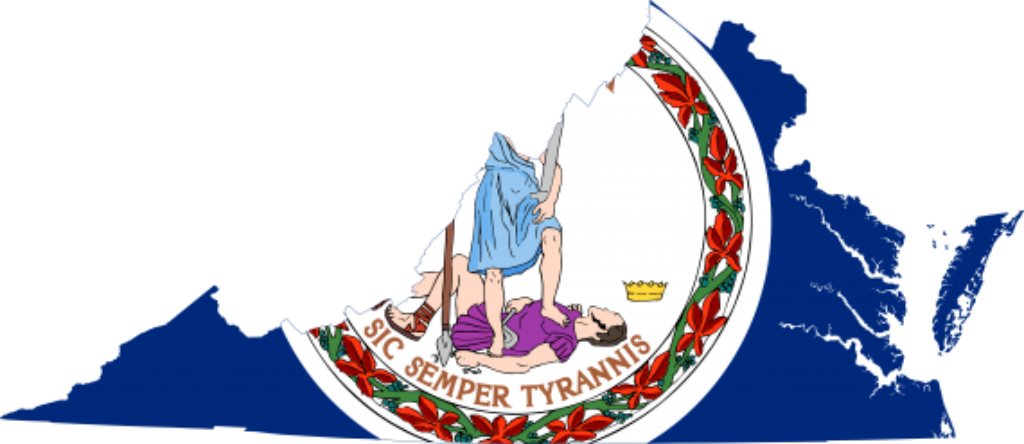 A new poll from The Washington Post shows that Virginians are split on what should happen to the states three top leaders — Governor Ralph Northam, Lt. Governor Justin Fairfax, and Attorney General Mark Herring — as all three face scandals and accusations of varying seriousness:
Virginians are deadlocked over whether Gov. Ralph Northam (D) should step down after the emergence of a photo on his 1984 medical school yearbook page depicting people in blackface and Ku Klux Klan garb, with African Americans saying by a wide margin that he should remain in office despite the offensive image, according to a Washington Post-Schar School poll.

The poll, conducted Wednesday through Friday, finds residents split over Northam's fate, with 47 percent wanting him to step down and 47 percent saying he should stay on. Northam counts higher support among black residents — who say he should remain in office by a margin of 58 percent to 37 percent — than among whites, who are more evenly divided.

On the scandals buffeting the state's other top elected officials, the poll by The Post and the Schar School of Policy and Government at George Mason University finds that about a third of Virginians think Attorney General Mark R. Herring (D) should resign after he admitted wearing blackface at a party when he was an undergraduate at the University of Virginia. A 60 percent majority say he should stay in office.

Most remain undecided about a woman's allegation that Lt. Gov. Justin Fairfax (D) sexually assaulted her in 2004, with 65 percent saying they didn't know enough to judge Fairfax's denial of the accusation. Respondents were not asked about a second sexual assault accusation against Fairfax by a Maryland woman on Friday, after the poll began.

The Post-Schar School poll also finds that 11 percent of residents have either worn blackface — an activity common in 19th-century minstrel shows, which featured white performers portraying African Americans in demeaning ways — or know someone who has.

The survey offers a snapshot of the competing and sometimes conflicting emotions that grip Virginia one week after the state government was plunged into chaos by the publication of Northam's yearbook photo on a conservative website.

(…)

[B]efitting a state with a complicated 400-year history of racial divisions, Virginians show deep ambivalence over what should happen now.

Their conflicted views point to a substantial gap between the worlds of politics and social media — which have showcased a near-unanimous view among elected officials, advocacy groups and the occasional celebrity that Northam has lost the public trust and must resign — and public opinion.

"The data here are so at odds with what party leaders have led us to believe — that the governor has no support to govern effectively anymore," Schar School Dean Mark J. Rozell said.

Still, the governor's image has taken a hit. Northam's 43 percent approval rating is the lowest of any Virginia governor in a Post poll since 1997, and it contrasts with more positive polling results for Northam last year.

The fallout from a news conference he held on Feb. 2 appears to have been particularly damaging.

At that event, Northam backtracked on his admission just a day earlier to appearing in the photo. The governor said he had realized he was not one of the costumed figures and speculated that the photo had been placed on the page without his knowledge.

He simultaneously admitted that he had put shoe polish on his face to impersonate Michael Jackson during a 1984 dance contest. At one surreal moment during the live national news conference, Northam appeared ready to demonstrate the moonwalk but was dissuaded by his wife, Pam.

More than 7 in 10 Virginians say Northam's assertion that he did not appear in the photo was not believable after his earlier statement.

(…)

While Democratic leaders at the state and national levels have called for Northam's resignation, the governor still commands support among many of his party's voters, the poll shows. About 57 percent of Democrats say he should remain in office.

Independents split more evenly, with 47 percent saying Northam should resign and 43 percent saying he should not. Republicans say he should step down by a margin of 56 percent to 42 percent.

Within the Democratic Party, Northam has greater support from African Americans than whites. A 57 percent majority of black residents who identify or lean Democratic say he should continue to lead the state, compared with 49 percent of whites who identify or lean Democratic. About 47 percent of African Americans overall say Northam has accomplished a great deal or good amount as governor, compared with 30 percent of whites.
The most notable thing about this poll is the fact that Virginia voters are not nearly as united in their assessment of what the political future of the three statewide officials should be as Virginia politicians in general, and Virginia and national Democrats, are. While the political leadership wants to see Northam, as well as at least Lt. Governor Fairfax, to resign, Virginians as a whole are basically evenly split on the question of whether or not Governor Northam should step down and, indeed, a majority of self-identified Democrats say he should stay in office while a majority of Republicans and plurality of Independents say he should step down. Additionally, white Virginias say by a plurality of 48% to 46% say that he should step down but a majority of African-American Virginians (58%) say Northam should stay in office while 37% say he should resign. Given the nature of what Northam is charged with, that last number is somewhat surprising and likely to be seen as a positive sign by the Governor who, in recent days, has said that he intends to spend the next three years focusing on racial justice and other issues. (Although he started off that effort somewhat clumsily by, among other things, reading Alex Haley's Roots, a book that has been around since the 1970s.) The numbers are even less clear regarding Attorney General Mark Herring and Lt. Governor Justin Fairfax. In Herring's case, only about one-third of voters overall think he should resign while 60% say he should stay in office. This result appears to be consistent across all demographic groups. In the case of the Lt. Governor, the numbers are even more ambiguous, with most respondents saying that they didn't know enough about the charges against him to comment, although the majority of the poll was conducted before the charges by a second woman were made public and respondents were not asked about that matter. Once again, this result appears to be consistent across all demographic groups.
With numbers like this, Northam is likely to remain as determined as ever to stick to his guns and refuse to step down. As I have noted, if he sticks to his guns there seems to be very little that Virginia Democrats can do about it on their own. What Northam stands accused of is stupid and offensive, but it does not appear to fall within the kind of offenses that constitute impeachable offenses under the Virginia Constitution. The same can be said for Attorney General Mark Herring, who is apparently facing even less pressure to step aside based on the results of the poll. The unknown here, of course, is Lt. Governor Fairfax. So far, Virginians don't seem to have reached any conclusions regarding his fate, but the fact that another woman has come forward to accuse him and that Democrats appear prepared to push forward with impeachment if he doesn't step aside suggests that his political future is probably the most precarious of all the statewide elected officials at this point. At the same time, it's worth noting that Republicans control the House of Delegates and get the final say on what is on the agenda and what isn't. If they don't want to proceed with impeachment of Fairfax, Northam, orHerring, then there's really nothing that Democrats can do about it.
In any case, as I said, these poll numbers suggest that the universal consensus among the political class that Northam, Fairfax, and Herring all need to go immediately isn't shared by Virginia voters. This suggests that the previous thought that we'd see immediate change in Richmond in the wake of this trio of scandals will likely prove to be untrue.