The Virginia Political Dumpster Fire
All three of the elected state officials in Virginia are under some kind of cloud, and nobody seems to know what's going to happen next.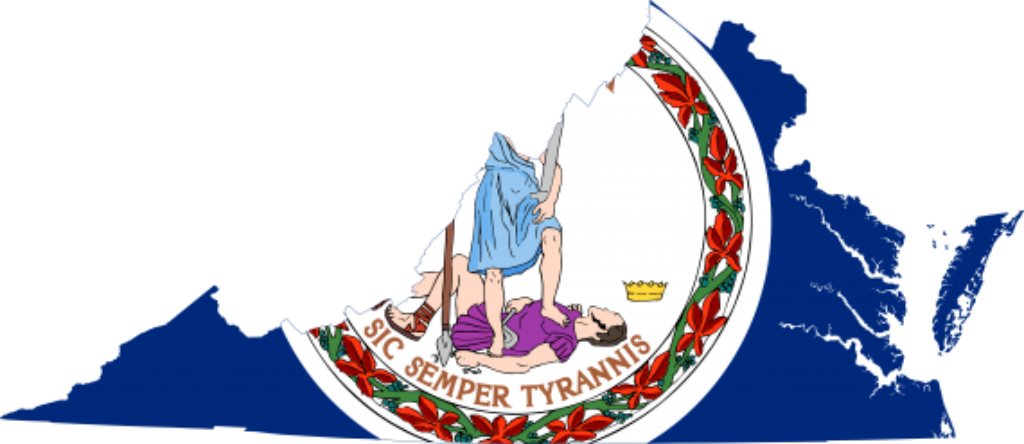 As James Joyner noted earlier today, Virginia politics took another bizarre turn today when Mark Herring, the state's Attorney General, revealed that he had worn blackface as part of some kind of talent shown when he was a college freshman at age nineteen. This, of course, follows the revelation late last week about photographs on the medical school yearbook page of Governor Ralph Northam that show two people, one in blackface and the other in Ku Klux Klan regalia. Initially, Northam issued an apology but failed to specify which person he might be in the picture. This led pretty much the entire Virginia Democratic establishment, as well as many national Democrats, to call for Northam's resignation. Despite those calls, Northam later stepped forward to say that he was neither one of the men in the photograph, although he did admit to once darkening his skin as part of a Michael Jackson routine for a talent show in San Antonia, Texas after he graduated medical school. Northam has since resisted calls for his resignation, and in recent days the focus has shifted to Lt. Governor Justin Fairfax, who is now being accused of sexually assaulting a woman at the Democratic convention in 2004:
The woman who accused Virginia Lt. Gov. Justin Fairfax (D) of sexual assault released a statement Wednesday identifying herself and describing an encounter in July 2004 during which she said Fairfax sexually assaulted her.

"What began as consensual kissing quickly turned into a sexual assault," said Vanessa Tyson, a fellow at Stanford University and associate professor at Scripps College. She accused Fairfax of forcing her to perform oral sex during the encounter, which allegedly took place during the Democratic National Convention in Boston.

"I cannot believe, given my obvious distress, that Mr. Fairfax thought this forced sexual act was consensual," Tyson said.

Tyson's statement came just hours after Fairfax released a lengthy statement of his own, denying the allegation of sexual assault and urging his supporters to treat the accuser with respect.

(…)

Fairfax, who is next in line to be governor if Northam resigns, pushed back forcefully early Monday morning against the sexual assault allegations first made public by the conservative website Big League Politics. He called the allegations false and threatened legal action against Tyson.

In her statement, Tyson said she did not speak about the encounter with Fairfax for years and suppressed the memories in order to focus on her academic career.

"After the assault, I suffered from both deep humiliation and shame," she said. Then, in October 2017, she learned about Fairfax's campaign for lieutenant governor of Virginia and the news "hit me like a ton of bricks, triggering buried traumatic memories and the feelings of humiliation I'd felt so intensely back in 2004," Tyson said.

"Since October 2017 when I first began telling friends about the assault, I have never wavered in my account because I am telling the truth," she said. "My only motive in speaking now is to refute Mr. Fairfax's falsehoods and aspersions of my character, and to provide what I believe is important information for Virginians to have as they make critical decisions that involve Mr. Fairfax."

After Fairfax won his November 2017 election, Tyson had reached out to The Washington Post because she said she felt an obligation to report the incident, particularly amid the #MeToo movement, she said.

The newspaper did not run a story at the time because it could not corroborate the woman's account or find similar complaints of sexual misconduct.

After some criticism for his aggressive response, Fairfax released a statement late morning Wednesday that struck a softer tone.

"I would like to encourage the media, my supporters and others to treat both the woman who made the allegation and my family with respect for how painful this situation can be for everyone involved," Fairfax said in a statement. "I wish her no harm or humiliation, nor do I seek to denigrate her or diminish her voice. But I cannot agree with a description of events that I know is not true."

Fairfax's statement also addressed his Monday remarks about the allegations, in which he insinuated that supporters of Northam and Richmond Mayor Levar Stoney, a potential political rival, were behind the assault allegations going public.

"This has been an emotional couple of days for me and my family," Fairfax said. "And in my remarks on Monday, I think you could hear how emotional dealing with an allegation that I know is not true has been for me."
The allegations against Lt. Governor Fairfax, which until this statement was released were anonymous and rather vague on details, come at an odd time for Virginia politics. As noted, if Northam were to resign, the ordinary course of action would be that the Lt Governor would succeed him and serve out the remainder of Northam's term, which lasts until the next General Election in 2021. One complication here is that everyone in Richmond was assuming that Mark Herring, the two-term Attorney General who now finds himself embroiled in his own scandal, would be the Democratic nominee in 2021 and that Fairfax would run for re-election as Lt. Governor and, potentially, succeed Herring after the election in 2025.1 The prospect that Fairfax might become Governor if Northam resigned obviously cast those plans in doubt, and there are many who suspect that one reason that Northam was determined not to resign is because he did not want to give Fairfax an advantage in a potential primary challenge by Herring in 2021.
Now, of course, we have a situation where all three of the state government officials who are elected statewide are embroiled in a scandal of one kind or another, and this leaves Democrats in the state in a rather difficult position. The line of succession to the Governor's office goes from the Lt. Governor to the Attorney General and then, if neither of them is eligible to serve or if their offices are vacant at the time a Gubernatorial resignation, to the Speaker of the House of Delegates. Thanks to a very slim one-vote majority in the wake of the 2017 elections, that person is M. Kirkland "Kirk" Cox, a Republican from the area south of Richmond who has held the office of Speaker since last year. In other words, if Northam, Fairfax, and Herring were all forced from office Virginia would end up with a Republican as Acting Governor for the next two years. For this reason, it seems unlikely that Virginia Democrats are going to do any more than they've already done with respect to Northam, Fairfax, or Herring.
To make things more complicated, all of this is happening in a year when the Virginia legislature, including both the House of Delegates and the State Senate, will be up for re-election. After the success they saw in 2017, when Democrats not only swept the top three statewide races, but made significant gains in the House of Delegates, Virginia Democrats approached 2019 with the hope that the year would bring them further legislative victory and, potentially, control of both the House of Delegates and the Senate. Now, with Northam et al facing political scandal of one form or another the state's Democrats are left with the prospect of heading into those elections with all three of their standard bearers under a cloud. What impact this will have in November is unclear, but it's obviously not the ideal situation for a party that, until now, had been benefiting from the fact that it was the Republican Party of Virginia that seemed like the incompetent, disorganized political party in the state.
So what happens next in Richmond? Your guess is as good as mine.
Update:  games out what happens in the case of various resignation scenarios.Writing at Bearing Drift, one of Virginia's premier state political blogs, Stephen Spiker It's largely the same as what I note above, with the addition, which I left out, of noting that if a new Lt. Governor or Attorney General were named there would need to be a Special Election, which would happen on the same day as the 2019 General Election.
Here's the statement of Dr. Vanessa Tyson regarding her allegations against Lt. Governor Fairfax:
Statement of Vanessa Tyson by on Scribd
---
1 In this regard, it's worth remembering that Virginia limits the Governor to serving one term and bars them from running for re-election, although they could run for election as Governor again at some point in the future. This means that Northam cannot run for re-election in 2021 in any case and that, if he won, Herring would be unable to run for election in 2025 thus clearly the field for Fairfax, who is much younger than either Northam or Herring.