America's Slow Presidential Transitions
Why isn't Joe Biden President already?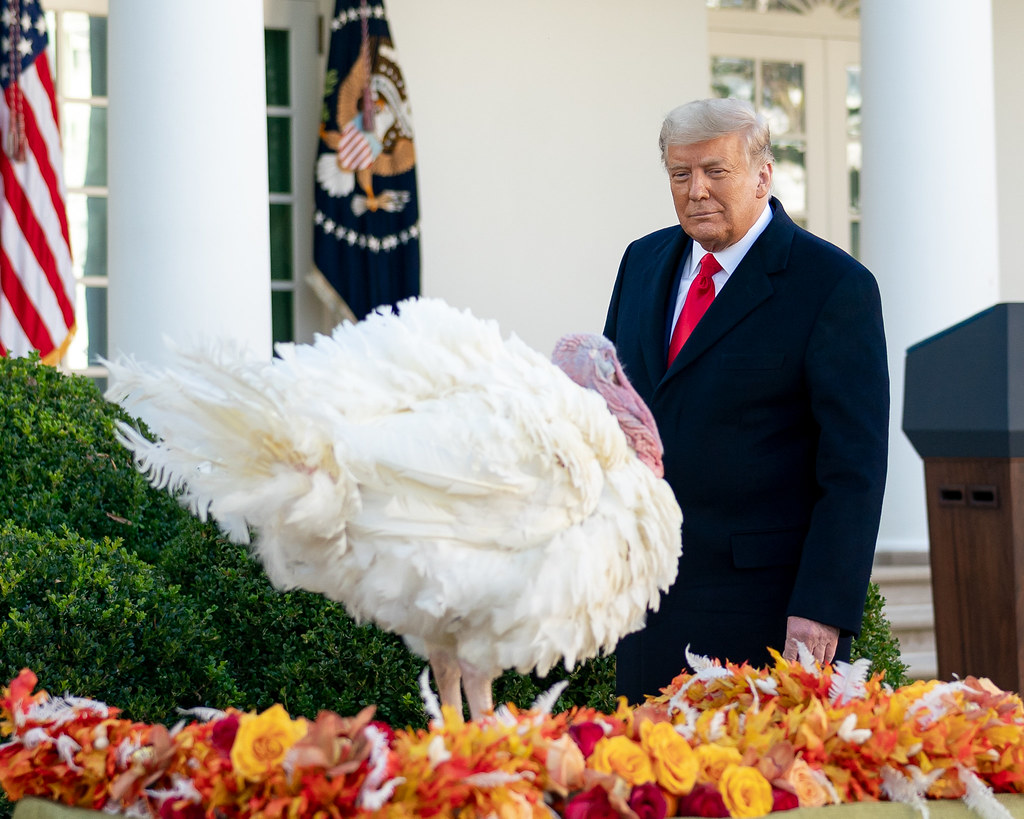 NPR's Ron Elving explores the perennial question of "Why The U.S. Takes So Long To Change Presidents." It seems especially relevant this go-around, as a petulant man in declining mental health has almost two more months to damage the country.
As Elving puts it,
Why do we wait until the latter part of January to swear in a president we elect in November? Put another way: How is it that the Brits can have a newly elected prime minister meeting with the queen to form a new government within a day or two, but we need 10 or 11 weeks to install a new crew?
Mostly, of course, it's a function of the fact that we're running the country based on a document written in 1787, when the horse was the fastest means of travel and also of getting the news out. Indeed, transitions used to take even longer, with new Presidents not inaugurated until March 4. Every schoolboy used to know that this was changed after William Henry Harrison died of pneumonia after getting soaked during his 1841 inaugural speech—except that we didn't actually change to the current January 20 for nearly a century afterward, in time for Franklin Roosevelt's second inaugural. (And wouldn't actually inaugurate a new President on that date until Dwight Eisenhower in 1953.)
Rather obviously, transportation and communication are no longer obstacles. Why, then, don't we have British-style transitions?
Well, for one thing, while we hold our elections on the first Tuesday after the first Monday in November, they don't strictly speaking elect Presidents. That, of course, is done via the Electoral College, which meets the first Monday after the second Wednesday in December. And then those votes aren't counted until the new Congress meets in January.
Still, that too is an artifact of the circumstances of 1787. While it's next to inconceivable that there's political will to eliminate the anachronism of the Electoral College, we could probably get support for either making it virtual (that is, simply awarding Electoral votes as states certify election results) or at least moving the date up considerably.
As Elving notes, a lot can happen during the transition period:
In 2004, the National Commission on Terrorist Attacks Upon the United States, better known as the 9/11 Commission, concluded that the five-week struggle to determine the winner of the 2000 presidential election weakened the ability of the U.S. to detect and deter the plotters of the terrorist attacks of Sept. 11, 2001.

Just as ominous was the period after the election of Abraham Lincoln in 1860. In the four months he had to wait to take office, seven Southern states seceded and began seizing federal forts within their state lines. Any last chance of heading off the Civil War was lost.

And in the depths of the Great Depression, when banks were failing and industries collapsing, little or nothing was accomplished while the nation waited four months for FDR to take over from President Herbert Hoover, the man he had defeated to get the keys to the White House.
And that doesn't even count President George H.W. Bush sending troops into Somalia during the lame duck period to deal with the humanitarian fallout of its civil war.
Rather obviously, Trump has stopped trying to actually govern. As bad as his handling of the coronavirus was when he was seeking re-election, he's completely taken his hands off the wheel.
Still, while Elving provides an interesting history lesson, he doesn't really answer the question. A Westminster-style parliamentary system operates completely differently than ours.
In the UK and systems like theirs, there is a unity of power. The leader of the party which commands a majority of the legislature—or a leader able to put together a majority coalition—will form a government. Further, the out-party will have a shadow government, Members of Parliament who are up to speed on the duties of the cabinet posts (foreign affairs, defense, treasury, etc.) and ready to step into them immediately.
We, of course, have separation of powers. We'll have a new House and a new Senate in January. And the incoming Biden administration will have to get its cabinet and subcabinet officials—as many as 4000 people depending on how one counts it—approved by the new Senate. And, because we're seeing a party transition, almost all of those people will be people currently outside of government.
We could, I suppose, install the new Congress (minus the two Georgia Senators) earlier. But given the Thanksgiving and Christmas holiday seasons, it likely wouldn't get much work done.
Even if we did, though, it seems rather clear that Biden is still putting his team together. He still hasn't pulled the trigger on his Secretary of Defense.
One might think that he would have figured out his cabinet months ago. And, presumably, he had several key candidates identified.
Still, there's the matter of getting elected in the first place. Not only does that rather demand the candidate's full attention but it requires unifying his party's leadership around him. There are more senior Democrats who would like cabinet posts than there are cabinet posts to fill; disappointing them too early would have dampened their enthusiasm in working for Biden's election. Not to mention rank-and-file Democrats and independents who might be less likely to vote if a too-progressive or too-moderate person is named.
Even beyond that, until one knows how the other elections have gone, putting together a cabinet is a fool's errand. For example, Biden may very well have preferred Susan Rice over Tony Blinken as his Secretary of State. In a world where he had 52 Democratic Senators and no filibuster, that might well have happened. But, with a 50-50 Senate as his best-case scenario, that's not a fight worth having.
As much as we might prefer to get the Trump Administration over with, then, there's really not might way we could speed up the process absent a radical overhaul of the system itself. And the system makes that next to impossible,