An Outside the Box Stimulus Package: Stop Collecting Federal Taxes For Awhile. Period.
Karl Smith does the math and doesn't see why the Federal government should be collecting ANY taxes right now.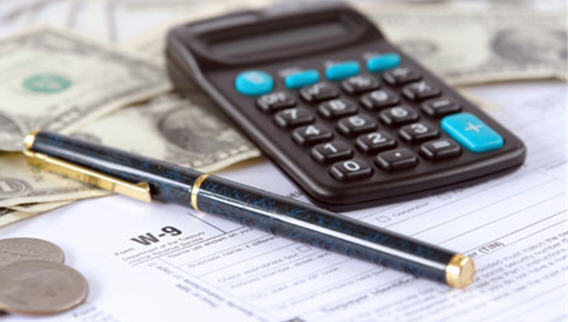 Karl Smith wonders why the U.S. Government is even bothering to collect taxes right now, since interest rates are negative, which makes borrowing cheaper than cash right now.
Now do you believe that the real US economy will grow faster than 1.1 percent per year over the next 30 years? We should hope so, because if it doesn't then lots of our forecasts are going to be waaay off.

Well that means that if we suspend taxation, borrow to fund the government and then keep rolling in the interest payments into the debt, our total obligation as a fraction of the economy will keep falling every year over the 30 year horizon.

Suppose real growth is 3 percent per year. Then this years obligation as a fraction of GDP falls by 1.9 percent per year, every year for 30 years. This means that in 30 years this obligation as a fraction of GDP will be only 56% as large.

Even if we then pay it all off in one lump payment we will only have to increase taxes by 56%. That increases deadweight loss by 146%. However, we saved 100% of deadweight loss in the current period. So our net increase in deadweight loss is only 46%.
Read the whole thing you can see all of Karl's assumptions and math. I'm sure there's a reason why this math doesn't work out. But maybe there isn't? What if we just suspend tax collection until certain conditions are met, like a certain % yield on ten year bonds for a period longer than X days. Or until the BLS says that unemployment is below a certain threshold. Or a combination of these. I have no idea. I'm not endorsing this proposal. I just find that there's an insane genius to the logic.
Bottom line: it's late and I don't feel like doing in-depth analysis. So I'll let you guys kick this idea around. What do we say to a temporary suspension of all federal tax collection as a stimulus program?