Andrew Sullivan Calling it Quits
Andrew Sullivan has "decided to stop blogging in the near future."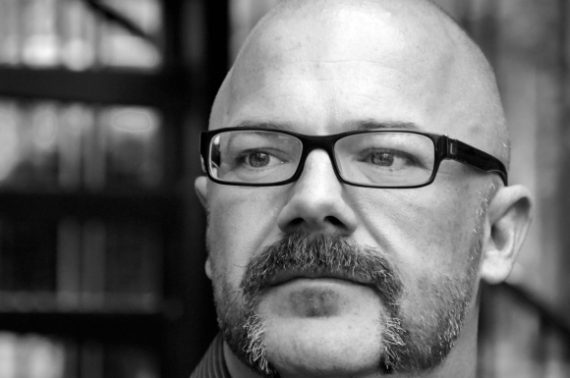 Andrew Sullivan has "decided to stop blogging in the near future."
Why? Two reasons. The first is one I hope anyone can understand: although it has been the most rewarding experience in my writing career, I've now been blogging daily for fifteen years straight (well kinda straight). That's long enough to do any single job. In some ways, it's as simple as that. There comes a time when you have to move on to new things, shake your world up, or recognize before you crash that burn-out does happen.

The second is that I am saturated in digital life and I want to return to the actual world again. I'm a human being before I am a writer; and a writer before I am a blogger, and although it's been a joy and a privilege to have helped pioneer a genuinely new form of writing, I yearn for other, older forms. I want to read again, slowly, carefully. I want to absorb a difficult book and walk around in my own thoughts with it for a while. I want to have an idea and let it slowly take shape, rather than be instantly blogged. I want to write long essays that can answer more deeply and subtly the many questions that the Dish years have presented to me. I want to write a book.

I want to spend some real time with my parents, while I still have them, with my husband, who is too often a 'blog-widow', my sister and brother, my niece and nephews, and rekindle the friendships that I have simply had to let wither because I'm always tied to the blog. And I want to stay healthy. I've had increasing health challenges these past few years. They're not HIV-related; my doctor tells me they're simply a result of fifteen years of daily, hourly, always-on-deadline stress. These past few weeks were particularly rough – and finally forced me to get real.
Having started a couple years after Andrew and petered out before him—while never reaching anything like his pace,  consequence, or reach—I can certainly understand. The daily grind is exhausting and one that fundamentally alters one's intellectual life. Before blogging, I read for its own sake; after blogging, I read for the sake of generating content. And, for years, there was certainly the pressure of feeding the beast.
I've been fortunate healthwise but have had other life challenges complicate my ability to write. Being a single father to two little girls takes time and energy that I once spent doing this. Ironically, so has going back into teaching. Beyond that, the longstanding stalemate in our nation's political system has sapped some of my will to engage in the day-to-day fray; it ultimately seems so pointless.
One suspects Andrew will be back at some point, if he ever truly leaves. As exhausting as daily blogging can be, there's also something intoxicating about the instant feedback that only this medium can provide.