Another Anti-Filibuster Post
Defense of the filibuster tend to be a combo of mistakes and mythology.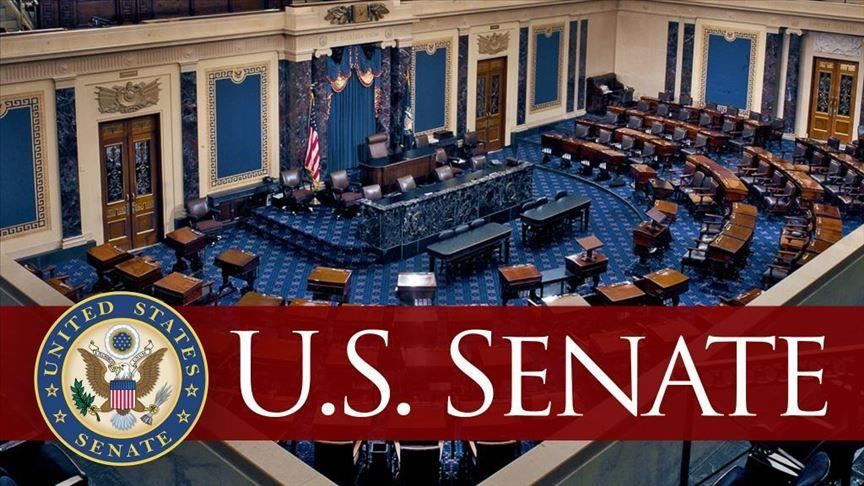 The NYT editorial board has a dramatically titled, but nonetheless mostly on target editorial about the filibuster: For Democracy to Stay, the Filibuster Must Go. The title refers to the fact that HR1 has an appointment with the legislation-killer known as the filibuster. While I support HR1's passage and think that its voting-rights section in particulate would be an enhancement to American democracy, casting it as the salvation of democracy is more than a bit much.
But, of course, the essay is more about the problems with the filibuster than it is about the salvific nature of HR1. (Although a good chunk of it is devoted to HR1, here I am focusing on the anti-filibuster portion).
The bottom line is this: pretty much all pro-filibuster arguments are either mistaken or based in mythology.
For example,
The most compelling reason to keep the filibuster is its proponents' argument that the rule prevents a tyranny of the majority in the Senate. That's the rationale of the two Democrats currently standing in the way of ending it, Senators Joe Manchin of West Virginia and Kyrsten Sinema of Arizona. They have been steadfast in defending the modern filibuster as part of what they assert is a longstanding Senate custom.

"It's meant to protect what the Senate was designed to be," Senator Sinema said. "Debate on bills should be a bipartisan process that takes into account the views of all Americans, not just those of one political party."
There are two major myths here: one about bipartisanship and the other about design.
In regards to bipartisanship, I will say that I understand the impulse for consensus and agreement. It would be keen if we all could agree and find common solutions. But here's the thing: the whole breaks down in parts because we don't all agree. If bipartisanship was a regularly achievable, especially on major legislation, that would signal that we really didn't need more than one party.
Indeed, one would expect that most legislation in a given democracy would be supported by one party (or majority coalition of parties) and not all parties. They are parties for a reason.
This fantasy reminds me of people who say things "why can't Congress just do the right thing?" while utterly ignoring the fact that they themselves have a different notion of what "they right thing" than a host of people they know, let alone a bunch of people they don't.
If it was possible, through some sort of deliberative process, to arrive at the "right thing" then let's adopt that system (spoiler alert: such a system doesn't exist).
And what to say about "but it was designed that way!"?
Not to get too childish about it: but no, it wasn't.
Neither the Framers nor the text of the Constitution brought us unlimited debate in the Senate as a design feature. Not only is it something that evolved, almost by accident, but the current version of the filibuster is a relatively recent phenomenon (as I discussed over a month ago).
Indeed, a point that I should make more often is that the Philadelphia conventioneers who wrote the US Constitution were explicitly replacing a document that required a super-majority to pass any legislation under the Articles of Confederation (9/13 or almost 70%). They knew the problems of governing when a minority can block legislation.
As the editorial notes:
the framers of the Constitution didn't include a supermajority requirement for the Senate to pass legislation. They had watched how such a requirement under the Articles of Confederation had prevented the government from doing almost anything. As Alexander Hamilton wrote in Federalist 22, "What at first sight may seem a remedy, is, in reality, a poison." Supermajority requirements would serve "to embarrass the administration, to destroy the energy of the government, and to substitute the pleasure, caprice or artifices" of a minority to the "regular deliberations and decisions of a respectable majority."
Another myth:
the filibuster is crucial for permitting full debate on a bill. Again, reality shows otherwise. The filibuster doesn't only fail to ensure extended debate on a bill; today it curtails the opportunity for any debate at all. A single senator can signal he or she intends to filibuster by typing an email and hitting send. No need to stand on the Senate floor to make your impassioned case.
This is actually kind of a double myth because it is predicated on the idea that floor debates are where people make up their minds, which is rarely the case. Floor debates are really more about statements than debates, as well as a time for various legislative maneuvering, such as as attempting to amend the bill.
So, not only does the filibuster not lead to more deliberative debate (it leads to less), the notion that debate is part of coming to consensus or agreement is just not true in any event.
The piece also correctly notes:
the filibuster is a redundancy in a system that already includes multiple veto points and countermajoritarian tools, including a bicameral legislature, a Supreme Court and a presidential veto. The Senate itself protects minorities in its very design, which gives small states the same representation as large ones.
Setting aside deserved (in my view) critiques of the Senate itself, there is just no good reason that a body that already is skewed towards a numerical minority of citizens should be even further so skewed by the filibuster. This is even more true given the number of other veto points in the process.