Anti-Democracy
The GOP is behaving exceedingly irresponsibly. Senator Graham and Representative Collins are prime examples.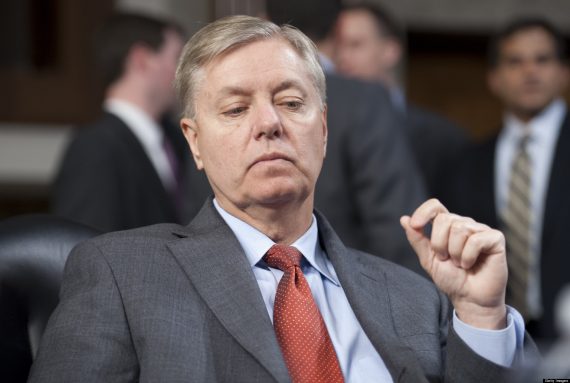 Via WaPo: Ga. secretary of state says fellow Republicans are pressuring him to find ways to exclude ballots.
Georgia Secretary of State Brad Raffensperger said Monday that he has come under increasing pressure in recent days from fellow Republicans, including Sen. Lindsey O. Graham (S.C.), who he said questioned the validity of legally cast absentee ballots, in an effort to reverse President Trump's narrow loss in the state.

[…]

The pressure on Raffensperger, who has bucked his party in defending the state's voting process, comes as Georgia is in the midst of a laborious hand recount of about 5 million ballots. President-elect Joe Biden has a 14,000-vote lead in the initial count.

The normally mild-mannered Raffensperger saved his harshest language for Rep. Douglas A. Collins (R-Ga.), who is leading the president's efforts in Georgia and whom Raffensperger called a "liar" and a "charlatan."

[…]

"I'm an engineer. We look at numbers. We look at hard data," Raffensperger said. "I can't help it that a failed candidate like Collins is running around lying to everyone. He's a liar."
FWIW, Collins chose not to run for re-election to the House, and instead tried to run for the Senate, but did not make the run-off.
In regards to Senator Graham:
…Graham questioned Raffensperger about the state's signature-matching law and whether political bias could have prompted poll workers to accept ballots with nonmatching signatures, according to Raffensperger. Graham also asked whether Raffensperger had the power to toss all mail ballots in counties found to have higher rates of nonmatching signatures, Raffensperger said.

Raffensperger said he was stunned that Graham appeared to suggest that he find a way to toss legally cast ballots. Absent court intervention, Raffensperger doesn't have the power to do what Graham suggested because counties administer elections in Georgia.

"It sure looked like he was wanting to go down that road," Raffensperger said.
For the record, the story notes that Graham disputes this characterization of the conversation.
I don't have time to go into detailed analysis of this at the moment, I just wanted to underscore that this behavior is anti-democratic, full stop.
Sitting US Senators should not be calling of Secretaries of State to inquire about vote-counting procedures in the middle of the process, especially given what Trump has said and what Graham himself has said in public.
The Republican Party is not behaving, collectively, as a pro-democracy entity and that is bad for all of us.
More later.