Rick Perry Sues Over Virginia Ballot Exclusion
Rick Perry is seeking Court intervention to get on the Virginia ballot. He isn't likely to get very far.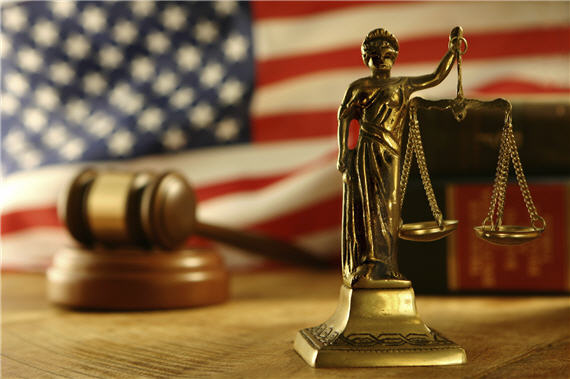 Unlike Newt Gingrich, Rick Perry and his campaign were initially fairly quiet about the fact that Perry had been excluded from the Virginia GOP Primary Ballot for failure to provide enough valid signatures in his submission to the State Board Of Elections. All we really heard from them before things quieted down for Christmas was a short statement that they were disappointed with the outcome, but that they would focus on other states. That silence has ended, though, given that the Perry campaign has filed a lawsuit against the Chair of the Republican Party of Virginia and others seeking to be placed back on the ballot:
(CNN) – Rick Perry, whose campaign suffered a blow when the Republican Party of Virginia rejected its petition to appear on the state's primary ballot, challenged the "constitutional validity" of the ballot rules Tuesday.

Perry's campaign filed suit in the United States District Court for the Eastern District, saying the statutes in Virginia law regulating access to the primary ballot were "among the most onerous in the nation and severely restrict who may obtain petition signatures."

Perry was one of four candidates to submit petitions to the Virginia elections board in the hopes of appearing on the state's GOP primary ballot. Candidates are required to obtain 10,000 signatures from registered voters, and must ensure that 400 signatures come from each of Virginia's 11 congressional districts.

After combing through Perry's petitions, the Republican Party of Virginia determined that they didn't meet the requirements. The board also rejected former House Speaker Newt Gingrich's petitions.

Perry's campaign said the restrictive access to the ballot would wind up hurting Virginia voters.

"Gov. Perry greatly respects the citizens and history of the Commonwealth of Virginia and believes Virginia Republicans should have greater access to vote for one of the several candidates for President of the United States," Perry campaign communications director Ray Sullivan said in a statement.
Perry's complaint, which I've embedded below, is interesting as much for what it doesn't allege as what it does. For example, outside of a blanket assertion that Virginia's statutory scheme requiring 10,000 qualified voters, including at least 400 from each Congressional District "violates freedoms of speech and free association protected by the First and Fourteenth Amendments to the United States Constitution," Perry's complaint makes no specific allegation that the procedure used by the RPV was unfair, arbitrary, capricious, or otherwise unconstitutional. In fact, there are factual allegations in Perry's own Complaint that would seem to be fatal to his entire case:
[Paragraph 2] "Plaintiff was unable to obtain a sufficient number of signatures from qualified voters to qualify for the Republican Party Presidential Primary due to Board's requirement that all petition circulators be qualified or registered voters in Virginia."
[Paragraph 17] "On October 31, 2011, Plaintiff signed and affirmed, in the presence of a notary, his Declaration Of Candidacy For The Commonwealth Of Virginia."
[Paragraph 18] "On December 22, 2011, Plaintiff submitted to the Board over 6,000 petition signatures from qualified Virginia voters."
In other words, in his own pleading Perry has admitted that he didn't submit enough signatures to qualify for the Virginia Primary ballot. He also admits that his campaign didn't even begin the process of collecting signatures, which generally doesn't begin until that Declaration of  Candidacy is filed, until after 31 October. This is consistent with information that Virginia Republican bloggers have been reporting this week that neither Perry nor Gingrich were collecting petition signatures until some point in November, giving them at most 6-8 weeks to collect at least 10,000 qualified signatures. That's not even close to a reasonable amount of time to get the job done, especially since it means that doing so means that the campaigns had missed out on a whole host of RPV events around the state in September and October during which candidates for office typically collect signatures for their ballot petitions.
As I noted, though, the majority of Perry's Complaint doesn't focus on the specifics of Virginia's ballot access rules or, the role that the RPV played in the process, or even the allegation that some Gingrich have made that the rules were changed at the last minute (more about that below). Instead, Perry's lawyers focus on the fact that Virginia law requires that the people collecting signatures be either registered voters in Virginia, or qualified to be registered voters in Virginia. As a practical matter, of course, this means that out-of -state petition circulators, which are common in many states, cannot be used in Virginia. This requirement, they contend, imposes an undue burden on candidates that violates the First AmendmenCaot.
To make this argument, the Complaint relies upon the Supreme Court's 1999 decision in Buckley v. American Constitutional Law Foundation.  In that case, the Court struck down a Colorado law that heavily regulated petition circulators in the state, specifically requiring that all circulators be currently registered Colorado voters. The Court ruled that such a restriction violated the First Amendment, however, it also made an important distinction regarding other types of regulations on petition circulators:
Colorado acknowledges that the registration requirement limits speech, but not severely, the State asserts, because "it is exceptionally easy to register to vote." Reply Brief 5, 6; see Brief for Petitioner 30—31. The ease with which qualified voters may register to vote, however, does not lift the burden on speech at petition circulation time. Of course there are individuals who fail to register out of ignorance or apathy. See post, at 6 (O'Connor, J., concurring in judgment in part and dissenting in part). But there are also individuals for whom, as the trial record shows, the choice not to register implicates political thought and expression. See 1 Tr. 14 (testimony of ballot-initiative organizer Jack Hawkins). A lead plaintiff in this case, long active in ballot-initiative support-a party no doubt "'able and willing' to convey a political message," cf. post, at 5 (O'Connor, J., concurring in judgment in part and dissenting in part)-testified that his refusal to register is a "form of … private and public protest." 1 Tr. 223 (testimony of William Orr, executive director of ACLF). Another initiative proponent similarly stated that some circulators refuse to register because "they don't believe that the political process is responsive to their needs." Id., at 58 (testimony of Jon Baraga). For these voter-eligi In sum, assuming that a residence requirement would be upheld as a needful ible circulators, the ease of registration misses the point.

The State's dominant justification appears to be its strong interest in policing lawbreakers among petition circulators. Colorado seeks to ensure that circulators will be amenable to the Secretary of State's subpoena power, which in these matters does not extend beyond the State's borders. See Brief for Petitioner 32. The interest in reaching law violators, however, is served by the requirement, upheld below, that each circulator submit an affidavit setting out, among several particulars, the "address at which he or she resides, including the street name and number, the city or town, [and] the county." Colo. Rev. Stat. §1—40—111(2) (1998); see supra, at 4, n. 7. This address attestation, we note, has an immediacy, and corresponding reliability, that a voter's registration may lack. The attestation is made at the time a petition section is submitted; a voter's registration may lack that currency.

ACLF did not challenge Colorado's right to require that all circulators be residents, a requirement that, the Tenth Circuit said, "more precisely achieved" the State's subpoena service objective. 120 F.3d, at 1100. Nor was any eligible-to-vote qualification in contest in this lawsuit. Colorado maintains that it is more difficult to determine who is a state resident than it is to determine who is a registered voter. See Tr. of Oral Arg. 10, 14. The force of that argument is diminished, however, by the affidavit attesting to residence that each circulator must submit with each petition section.

Integrity-policing measure-a question we, like the Tenth Circuit, see 120 F.3d, at 1100, have no occasion to decide because the parties have not placed the matter of residence at issue-the added registration requirement is not warranted. That requirement cuts down the number of message carriers in the ballot-access arena without impelling cause.
And Justice Thomas made this telling comment in a concurring opinion:
Colorado primarily defends its registration requirement on the ground that it ensures that petition circulators are residents, which permits the State to more effectively enforce its election laws against those who violate them. The Tenth Circuit assumed, and so do I, that the State has a compelling interest in ensuring that all circulators are residents. Even so, it is clear, as the Court of Appeals decided, that the registration requirement is not narrowly tailored. A large number of Colorado's residents are not registered voters, as the majority points out, ante, at 8—9, and the State's asserted interest could be more precisely achieved through a residency requirement.
While not binding case law, the Court was sending a strong message here that not all regulations on petition circulators are unconstitutional, and that a simple requirement that the people circulating be a state resident and at least eligible to be a registered voter would be acceptable. So far, no case testing this type of provision has made it to the Supreme Court. There are opinions from the Tenth Circuit, the Sixth Circuit, and the Ninth Circuit saying that such laws are unconstitutional. The 4th Circuit Court of Appeals, which covers Virginia, has not dealt with this issue directly. However, in a 1985 decision Libertarian Party of Virginia v. Davis, the Court recognized a state interest in having a residency requirement for petition circulators:
[T]he requirement that the witness be from the same congressional district as the petition signer serves the important purpose of assuring "some indication of
geographic as well as numerical support" by demonstrating "that within each congressional district there is at least one 'activist' sufficiently motivated to shoulder the burden of witnessing signatures." It is difficult to imagine how the state could accomplish these objectives by less restrictive means. The statute does not limit the number of signatures that an individual may witness nor does it require that witnesses be members of the Libertarian Party.
Earlier this year [PDF], the Court remanded a 2010 case that relied on Davis over concerns that the 1985 ruling does not take into account subsequent opinions from the Supreme Court. However, given the Court's language in Buckley, it seems more likely that the 4th Circuit would reaffirm Davis than strike it down. In either case, that issue has yet to be resolved in the 4th Circuit and will not be resolved in time for the March 6th Primary.
That last point brings up what I think is the biggest flaw with Perry's argument about the Constitutionality of the residence requirements for petitioners under Virginia law. This is an issue that Perry should have brought up before the deadline to submit petitions was filed, with the argument being that his ability to collect signatures so that he could be deemed eligible to appear on the Virginia ballot was been unduly and illegally hampered by an unconstitutional residency requirement. Instead, he waited until after the deadline has passed,  and filed a Complaint where he admits that he didn't have sufficient qualifying signatures by the deadline. Essentially he is now asking the Court to let him on the ballot even though he didn't comply with the law because he couldn't bring in outside petitioners. Arguably, Perry effectively waived his right to challenge the residence requirement by failing to do so before the deadline. At the very least, he presents a very weak case to the Court when he argues that he should be allowed on the ballot despite failing to comply with the law.
Timing is important because time is of the essence here. The State Board of Elections meets tomorrow [PDF] to finalize the Republican Party ballot. Section 24.612 of the Virginia Code requires the SBOE to have absentee and military ballots printed and mailed no later than 45 days before an election. This means that the ballot must be set in stone so that it can be mailed to voters, especially the large number of Virginia military voters, no later than January 21, 2012. Absent a near-immediate application for a TRO, which apparently has not been done yet, there's simply no way the District Court in Richmond will make a decision by that date. All of this could have been avoided if Perry had challenged the Virginia law before the December 22nd deadline. Instead, to the extent there is an emergency requiring an immediate Court ruling, it is, as one law professor notes, an emergency entirely of Perry's own making.  When a litigant comes into Court with what the law calls "unclean hands" in this manner, the odds of them getting the kind of extraordinary relief that Perry asks for are extremely low to say the least.
The second count of Perry's Complaint alleges, as I noted above, that Virginia's entire statutory scheme violates the First and Fourteenth Amendment, but alleges absolutely no facts in support of this argument.That makes it kind of hard to judge this part of the argument other than to say that it seems like Perry's lawyers just through this count into the Complaint because they had room for it (in fact the whole Complaint reads pretty badly in my opinion).  As a preliminary matter, it seems highly doubtful that a Federal Court is going to say that the mere requirement for 10,000 signatures, with 400 from each Congressional District, as a threshold to get on a statewide ballot is per se  unconstitutional.  I would imagine, though, that at least part of the argument would involve the argument pushed by Moe Lane and others that the RPV allegedly changed the rules at the last minute. It turns out, though that this isn't really the case:
There is speculation that Gingrich and Perry were rejected because Virginia Republicans used stricter criteria to judge the validity of voters' signatures, including checking each voter's current address. The blog Ballot Access News reported that the GOP gave candidates a free pass in previous elections but checked the petitions more diligently this year after Mike Osborne, an independent candidate for state delegate, sued the party over its procedure for verifying signatures.

However, state party officials insisted nothing changed from previous election cycles. Gingrich and Perry simply failed to meet the standard, they said.

Chris Woodfin, third district GOP chairman, said Perry failed to submit 10,000 signatures and Gingrich turned in only a few more than the bare minimum, making it likely that just a few disqualified signatures would prevent him from getting on the ballot.

"I didn't hear from a lot of these campaigns until the beginning of December or after that. They had since July 1," Woodfin said. "Some other people might have sympathy for them. I don't."
As I noted when I wrote about this on Monday, even if the allegations about the RPV's response to the Osborne lawsuit are true, that does nothing to change the fact that the same rules were in effect on December 23rd when the petitions were counted by the RPV's volunteers as had been in effect in every other primary in Virginia since 2000. In fact, all the way back in March of this year the RPV put out a public notice [PDF], available on its website and wherever else the candidates or their representatives cared to look that said the following with regard to the petitions:
Must be signed by not less than 10,000 qualified voters in Virginia,  including at least 400 qualified voters from each of Virginia's eleven congressional districts, who attest that they intend to participate in the primary of the same political party as the candidate named on the petition.

Because many people who are not registered to vote will sign a petition, it is recommended that 15,000 – 20,000 signatures be obtained with at least 700 signatures from each congressional district.

Must provide the true signature, the printed full name and the full resident address of each qualified voter and the date each signed the petition.
These are not hard instructions to follow and, had the Perry (and Gingrich) campaigns followed them perhaps they would not be in the position they are in now.
One final thought. For a candidate who has told us so many times in the past about how much he loves the Tenth Amendment and abhors Federal Government interference with state perogotives, it is ironic to say the least that Perry is now seeking the help of a branch of the Federal Government to help because he has allegedly been harmed by the fact that the Commonwealth of Virginia is following its own laws. Some might call that hypocrisy.
Update: The Washington Post reports that Perry's lawyers have filed a request for an emergency injunction to have Perry's name placed on the ballot. I will likely have more to say about that tomorrow when copies of the pleadings become available.
Here's the Perry Complaint: