Are Federal Exchanges Going To Bring Down ObamaCare?
Provisions in the Affordable Care Act may cause the entire statutory scheme to collapse.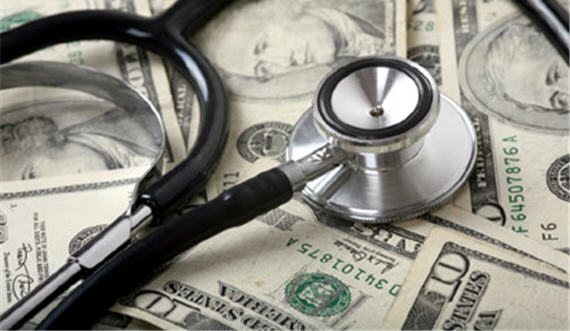 The Washington Post's Sarah Kliff makes note of a new paper by Law Professor Jonathan Adler and Cato's Michael Cannon that argues that there is a statutory flaw in theAffordable Care Act that could bring the entire law crashing down on itself. Here's how Kliff explains it:
Let's back up and look at Adler and Cannon's argument. It starts with the the Affordable Care Act's defining a health insurance exchange, in scintillating Section 1311, as a "governmental agency or nonprofit entity that is established by a state."

The last three words are the crucial ones, because they indicate that only states can establish exchanges under that Section 1311. There's a whole other part of the law, Section 1321, that allows the federal government to set up federal exchanges in states that do not take on the task themselves.

This all matters in the all-important Section 1401, where it lays out who can get a federal insurance subsidy. There, the law says that only those who are "enrolled … through an Exchange established by the State under 1311."

If there's a smoking gun in this case, it's that sentence right there. It says that the only people who can qualify for subsidies are those who get coverage through a state-based exchange.

"The statute was very poorly drafted if the intent was to cover federal exchanges," says Kevin Outterson, a Boston University professor who focuses on health policy and who previously worked as a tax attorney. "If I had a client who had recently lost some money on a provision like this, I'd say you have a pretty good chance to win that case."

The debate now centers on whether Section 1401 has a drafting error. Did the federal government mean to count federally-established marketplaces there and miss a word? Or did they actually mean to send insurance subsidies only to states that did the heavy lifting?

Cannon and Adler argue its the latter: The tax subsidies were meant encourage states to build exchanges and not leave the task to the federal government. They point to an exchange in the Senate Finance Committee, where Sen. Max Baucus (D-Mont.) told Sen. John Ensign (R-Nev.) that using the tax credits were a "condition to participate in the Exchange."
Administration officials and several law professors argue that the argument that Adler and Cannon are making is flawed and that there's no fatal contradiction in the law. However, statutory construction is an area where courts have proven themselves reluctant to read something into the law that isn't there, regardless of what they evidence of Congressional intent might be. If their argument is accepted it would mean that only people participating in exchanges set up by the states would be eligible for tax subsidies to purchase insurance, thus locking out anyone in a state where the Governor and/or Legislature has refused to set up an exchange likely unable to afford insurance. In the end, and depending on how many states stay out of the exchanges, that would mean that the entire logic for the PPACA would melt away and health care costs would increase exponentially.
The bigger problem, though, is that the Federal Government may find itself unable to set up workable exchanges if a large number of states refuse to create state-run exchanges. In a piece at Cato's blog, Cannon links to a PoliticoPro article (paywalled unfortunately) that makes the point clear:
More than $860 million of President Barack Obama's proposed $1 billion increase in the CMS budget will go to building the federal exchange, acting [Centers for Medicare and Medicaid Services] Administrator Marilyn Tavenner said during a budget briefing at HHS on Monday.

This funding is necessary in part because the amount originally appropriated for the federal costs of implementing the Affordable Care Act — $1 billion — is expected to be gone by the end of this year, HHS officials said.

Assistant Secretary for Financial Resources Ellen Murray said at the briefing that half of these funds have already been obligated, and the remaining amount will be used by the end of the year.

She also said states will still be able to get help building exchanges, because other ACA funds are still available for exchange work.

"Funding for [state grants] was provided in the Affordable Care Act, so the money we're asking for in this budget is just for the federal exchange," Murray said.
There's no chance that the Administration would be able to get that money out of a Republican Congress or a Senate either under Republican control or with a sizable Republican majority. What that means is that, if enough states resist the call to set up exchanges and the Federal Government becomes responsible for doing it, then the ACA would end up collapsing out of sheer inability to pay for it.  And anyone who doesn't think that the GOP is just going to roll over and cooperate with implementing the PPACA if Obama is re-elected is fooling themselves. If they can't repeal it, they can essentially destroy it.
Between this and the legal arguments noted above, there very well may be a self-destruct mode right inside the Affordable Care Act, and there's little that the Administration can do about it.