Army's Top Sexual Assault Prosecutor Charged With Groping Colleague At Sexual Assault Seminar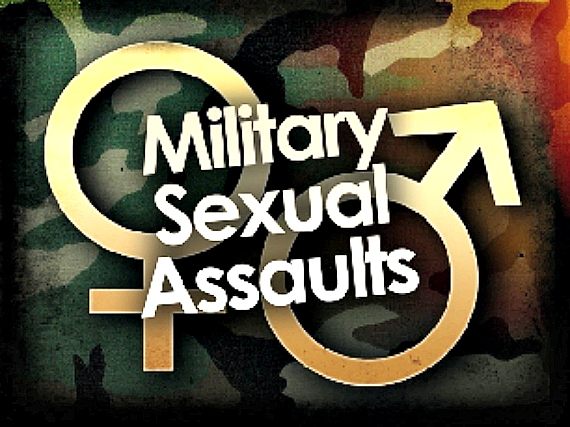 As if the military's sexual assault problem weren't already bad enough, the Army is dealing with new allegations regarding the person in charge of prosecuting sexual assault cases:
The Army is investigating its top sex-crimes prosecutor on allegations that he groped a female lawyer at a sexual-assault conference in 2011, Army officials disclosed Thursday.

Lt. Col. Joseph Morse, who supervises 23 other special-victims prosecutors for the Army, was recently placed under criminal investigation after the female lawyer reported the alleged 2011 incident, officials said. News of the case was first reported Thursday by Stars and Stripes, a newspaper that covers military affairs.

Morse has not been charged in the case, but the revelation is the latest blow to the Pentagon as it struggles to cope with what some leaders have acknowledged is a epidemic of sexual assaults in the ranks.

News of the investigation surfaced just hours before the Senate was scheduled to vote on bills that would impose major changes in military law to strengthen the investigation and prosecution of sex crimes.

One of the bills would strip authority from commanders to oversee the prosecution of sexual assault and instead give that power to full-time military prosecutors.

Proponents have argued that military prosecutors are better trained to decide which cases should go forward and would be more likely to pursue complaints. The Pentagon has strongly resisted the bill, saying that commanders need to retain their legal authorities to ensure good order and discipline in the ranks.

The investigation of Morse could give ammunition to both sides. Victim advocacy groups and some lawmakers have said that the armed forces are too lax on sex crimes and that major legal reforms are necessary. But other lawmakers, and many commanders, say that giving more power to prosecutors won't fix the problem.

The Army declined to comment publicly on the Stars and Stripes report. But two Army officials, speaking on condition of anonymity, confirmed that Morse was under investigation after a female lawyer who once worked for him reported that he groped her in a hotel room during a sexual-assault conference in Alexandria, Va.

Morse is chief of the Army's trial counsel assistant program, which is based at Fort Belvoir, Va., and trains prosecutors throughout the Army. He also oversees nearly two-dozen special-victim prosecutors who focus on sex crimes, domestic violence and crimes against children.

Morse did not immediately return a phone call to his Fort Belvoir office seeking comment.

Last year, the chief of the Air Force's sexual-assault prevention program was charged with assaulting a woman outside a bar in Crystal City, Va., and grabbing her buttocks. That case also ignited an outcry in Congress and among victims advocacy groups, but the officer, Lt. Col. Jeffrey Krusinski, was acquitted by a jury in November.
Morse, of course, deserves that same presumptions of innocence as anyone facing similar charges would receive. Nonetheless, these charges are yet another headache for a military leadership that already finds itself under increasing political pressure over a sexual assault problem that only seems to grow with every new revelation.