Asked and Answered, WDR Edition
Will we ever eliminate or sharply reduce drug supply and demand?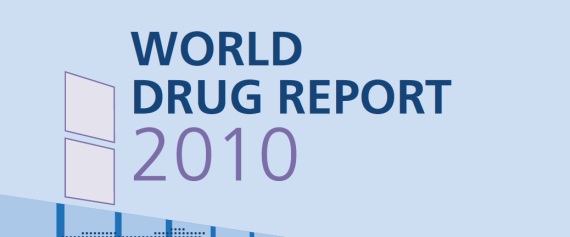 From the 2010 World Drug Report's Executive Summary:
In 1998, a special session of the UN General Assembly decided to work towards the "elimination or significant reduction" of illicit drug production and abuse by 2008,and adopted a series of sectoral plans to reach that objective. Gathered at the end of the 10-year period, Member States were not satisfied with the results and declared that they were still "gravely concerned about the growing threat posed by the world drug problem." The decision was taken to continue the effort over the following decade.

Can overall drug supply and demand be "eliminated or significantly reduced" by 2019, as called for by the Member States?
No, no it can't.  Next question?
Indeed, the notion that we will ever be able to eliminate or significantly reduce drug supply and demand ever is misguided and is at the heart of the failure in US (and international) drug war policies.  We spend billions to maintain (at best) the status quo over the long haul (with victories, of a sort, here and there).  This continues to strike me as poor use of resources.