Aurora Massacre Laws That Wouldn't Have Prevented Aurora Massacre
Nicholas Kristoff figures that, if we can't ban guns, we can at least make them safer.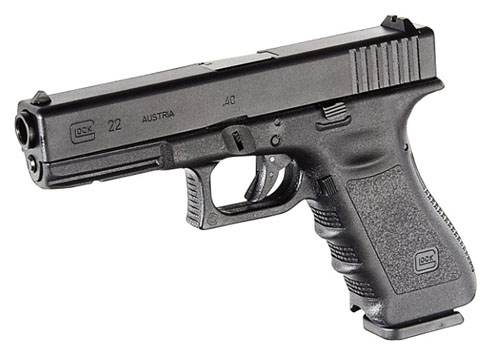 Nicholas Kristoff figures that, if we can't ban guns, we can at least make them safer.
 As a nation, we regulate fire exits, but not 100-round magazines. We shield youngsters in cinemas from violence — but only if it's on the screen.

[…]

Yet if traditional efforts at gun control are at a political dead end, there should still be room for a public health effort to mitigate their harm.

Take auto safety, one of the great successes of public health. Many car accidents involve unlawful behavior such as speeding or driving while intoxicated. We prosecute those offenders, but, for decades, we've also taken a broader public health approach. We've required seat belts and air bags, we've created graduated licenses for young drivers, and we have engineered roads and intersections so that accidents are less lethal.

[…]

A recent survey found that more than 70 percent of N.R.A. members approve of criminal background checks for would-be gun owners. That suggests broad backing for one of the most crucial steps: a universal background check for all gun buyers, even when buying from private citizens. I'd also like to see us adopt Canada's requirement that gun buyers have the support of two people vouching for them.

Other obvious steps include restricting high capacity magazines and limiting gun purchases to one a month. Making serial numbers more difficult to erase would help. And bravo to California for trying to require that new handguns imprint a microstamp on each bullet so that it can be traced back to the gun that fired it.

We should also finance research to design safer firearms. Many accidents would be averted if a gun always indicated if a round were in the chamber. And there should be ways to employ biometrics or a PIN so that a stolen gun would be unusable.

David Hemenway of the Harvard School of Public Health has written an excellent book about public health approaches to firearms. But he argues that we need changes not just in laws but also in social mores — just as we've stigmatized drunken driving. Not to mention other kinds of irresponsibility.

"Where I see social norms changing is dog poop," Hemenway said in an interview. "You're not allowed to let your city dog run loose now, and you have to pick up your dog poop." He muses: What if people felt as responsible for their guns as for their dogs? For starters, one result might be more people buying gun safes or trigger locks.

The bottom line is that to promote public health and safety, we regulate everything from theater fire exits to toy guns (that's why they have orange tips). And if we impose rules on toy guns to make them safer, shouldn't we do the same with real ones?
I don't have any serious philosophical objection to any of these proposals and think that some of them are no-brainers. Surely, if those convicted of violent crimes can be banned from voting, they can be banned from owning firearms. And, while I'm not sure about the practicality or cost of some of the safety measures suggested here, they sound reasonable enough in theory.
But here's the thing: it's odd to use the Aurora massacre as a justification for these things, since none of them would have had any impact whatsoever on the Aurora massacre.
The shooter wasn't a convicted felon; a criminal background check wouldn't have mattered.
I don't know whether he filed the serial number off his gun or whether the ammo he used was traceable but, given that police found him almost immediately, it really wouldn't have mattered.
According to Wikipedia,
He then fired a 12-gaugeRemington Model 870 shotgun, first at the ceiling and then at the audience. He also fired a Smith & Wesson M&P15[10] semi-automatic rifle with a 100-round drum magazine, which malfunctioned.[10][11] Finally, he fired a .40 S&W Glock Model 22 handgun.
Neither the shotgun nor the Glock would have been affected by any law being proposed by, well, anybody. The M&P15 is S&W's version of the AR-15 and the shooter did have a 100-round drum. But, it reportedly malfunctioned, meaning that the large magazine was irrelevant to the crime.
The shooter's victims were channelized in a dark theater and further disoriented by the assailant's deployment of smoke grenades. He could have more easily carried a stash of smaller magazines and reloaded at will given his tactical advantage.