Author Of The Best Headline Ever Retires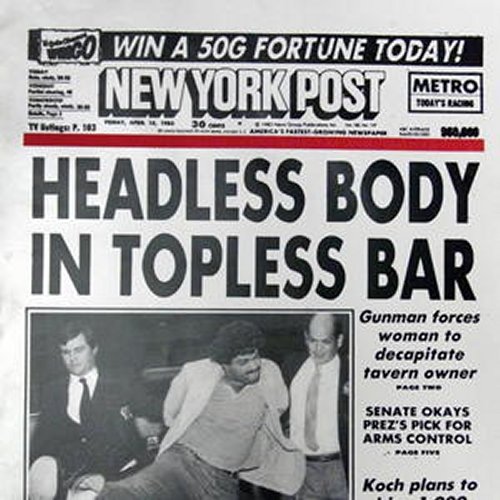 The guy who came up with a legendary New York Post headline has retired:
The genius who dreamed up the iconic New York Post headline "Headless Body in Topless Bar," Vincent A. Musetto, was given an affectionate send-off by his colleagues last night after 40 years at the paper. Retiring film critic Musetto, who once ran the newsroom, was toasted by staff, who regaled him with a reading from Steve Cuozzo's 1996 book, "It's Alive," about the genesis of the 1983 headline. But Musetto revealed that his favorite of his own headlines was "Granny Executed in Her Pink Pajamas." And when the Times reprinted it as "slain," not "executed," he got the paper to run a correction.
More details at PJ Lifestyle
H/T: Instapundit