Bachmann, Gingrich Distance Themselves From Perry's Position On Social Security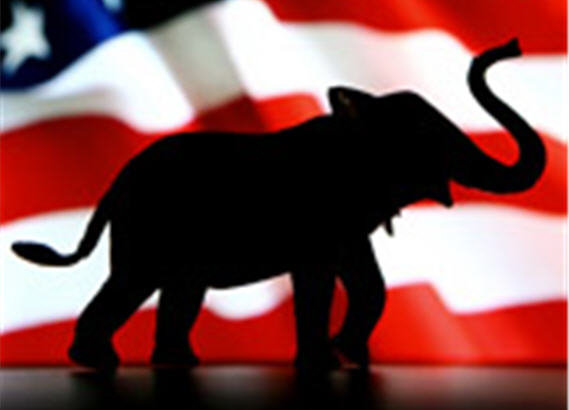 Mitt Romney isn't the only Republican Presidential candidate who apparently sees Rick Perry's "Ponzi Scheme" rhetoric about Social Security as a problem for the GOP. He was joined yesterday by two candidates to his right who were clearly eager to distance themselves from Perry.
First, Michelle Bachmann told Radio Iowa's O.K. Henderson that candidates needed to be more careful in their rhetoric when talking about the program:
I began by directly asking Bachmann if she thinks Social Security is a Ponzi scheme and whether she would favor having states run Social Security.

"Let me say first of all I voted against the bill that the president put forward last December that took $111 billion of revenues away from the Social Security Trust Fund this year. That's the lowering of the payroll tax," Bachmann said. "We didn't see one shred of evidence that that created any jobs. Unfortunately what it did was it not only depleted money into the Social Security Trust Fund, it forced the Social Security Trust Fund to dip into the general treasury, which there isn't any money there. There's only moths and feathers in the general treasury which meant we had to either borrow that money or else print money to be able to pay for the Social Security checks. That put senior citizens at risk.

"What I think about Social Security is that the United States made a decision 80 years ago about retirement for senior citizens. I do believe that Social Security is in trouble going forward. It needs to be reformed and modified so that we can keep the promise that's been made to senior citizens.  We can't ask anyone that's on Social Security right now to change their benefits. We just can't because people have made their plans. They've made their live's decisions in such a way depending upon what they expected was to be an earned income for the remainder of their life.

"But we also know that going forward Social Security has some very big challenges that need to be addressed and I am willing and able to be able to be up to that challenge to deal with the reforms that need to be made to make Social Security solid. But I do think, again, that the decision has been made. We have Social Security and we need to work within that system."
Bachmann also directly criticized Perry's rhetoric:
Without naming competitor Rick Perry (although I did in the questions), Bachmann said federal policymakers have to "keep faith" with current Social Security beneficiaries.  "That's wrong for any candidate to make senior citizens believe that they should be nervous about something they have come to count on. We need not do that, but I think at the same time we also outline our positive solutions," Bachmann said. "That's what I'm trying to do."
Newt Gingrich also joined in the criticism during a forum with senior citizens in New Hampshire:
Newt Gingrich wrapped his latest New Hampshire swing by calling Social Security "a fact" and drew a distinction from Perry in his approach to the matter.

Speaking to 125 retirees at RiverWoods Retirement Community, Gingrich hit back at Rick Perry on his social security debate remarks.

"Social security is a fact," he said.

He went on to advocate a plan for those younger than 40 to choose either a personal investment option or the current system.
As I noted earlier this week, Perry's needs to explain exactly what his position on Social Security reform is, and soon. Letting this "Ponzi Scheme" rhetoric hang out there may not hurt him in the race for the GOP nomination, although that remains to be seen, but it would be potent ammunition in a General Election.