Is Social Security A Ponzi Scheme?
Whether it's a "Ponzi Scheme" or not, Social Security has serious systemic problems that must be addressed.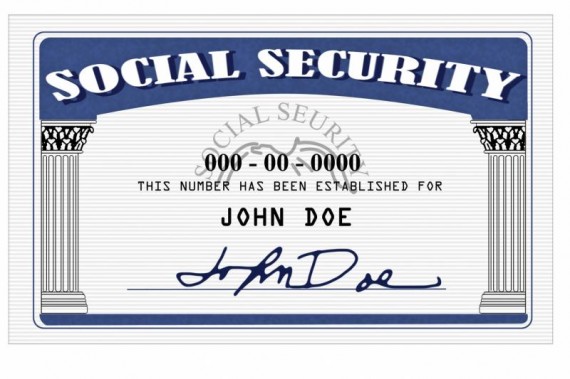 Rick Perry's comments about Social Security, in addition to redefining the Republican Presidential race, have set off something over a debate over whether it's appropriate to refer to a program that's been part of American government for some 75 years as a "Ponzi scheme." It's even set off a debate about that particular point within the GOP itself. It's obvious that Perry chose his words carefully. "Ponzi Scheme" is a phrase that stretches back to the 1920's, but it's remained part of American cultural memory throughout the time, partly because people keep trying to pull it off every couple of years. It's synonymous with fraud and deception and theft. The question, though, is whether it's an accurate way to describe Social Security.
Not surprisingly, opinion about this among pundits tends to depend on which side of the political aisle you happen to be sitting on. Erick Erickson says it's definitely a Ponzi Scheme, as does Rush Limbaugh. Ezra Klein, Matthew Yglesias and Kevin Drum all say that it clearly isn't. As Andrew Sullivan helpfully reminds us, though, it's probably best to start with a definition before actually discussing this question:
A Ponzi Scheme is a fraudulent investment operation that pays returns to separate investors, not from any actual profit earned by the organization, but from their own money or money paid by subsequent investors. The Ponzi scheme usually entices new investors by offering returns other investments cannot guarantee, in the form of short-term returns that are either abnormally high or unusually consistent. The perpetuation of the returns that a Ponzi scheme advertises and pays requires an ever-increasing flow of money from investors to keep the scheme going.

The system is destined to collapse because the earnings, if any, are less than the payments to investors. Usually, the scheme is interrupted by legal authorities before it collapses because a Ponzi scheme is suspected or because the promoter is selling unregistered securities. As more investors become involved, the likelihood of the scheme coming to the attention of authorities increases.

The scheme is named after Charles Ponzi[1] who became notorious for using the technique in early 1920.[2] Ponzi did not invent the scheme (for example Charles Dickens's 1844 novel The Life and Adventures of Martin Chuzzlewit described such a scheme decades before Ponzi was born),[3] but his operation took in so much money that it was the first to become known throughout the United States. Ponzi's original scheme was based on the arbitrage of international reply coupons for postage stamps; however, he soon diverted investors' money to support payments to earlier investors and himself.
So, where does Social Security fall within this definition? It's easy to see where the Social Security as Ponzi scheme idea from. Social Security works by financing current benefits from the taxes received from current workers, then investing whatever surplus is left over (if any) in Federal Government bonds. If you're expecting to think of Social Security as an "account" where you're money is saved, then you'd quickly find that the system was never intended to function that way. Of course, the system has never really been sold as a government bank holding your retirement account. Nonetheless, the idea has persisted for decades among some Americans that they had a Social Security "account" from which their future benefits were paid, perhaps leading some to mistakenly believe that there was money sitting in a bank somewhere with their name on it. Politicians have often exploited this misconception by referring to Social Security "Trust Funds" and "lock boxes" to give the impression that funds received via Social Security were separate and apart from general revenues when, in reality they weren't. As John Steele Gordon notes, this is perhaps the real fraud about Social Security, the fact that politicians have hidden from the public the role the Social Security system has played in enhancing general government revenues:
If you want fraud in the current Social Security system, however, it is in what happened to the surpluses that were run up by Social Security to help fund the retirement of the baby boomers. The money was transferred to the Treasury, which called it income, in exchange for non-marketable federal bonds, and Congress promptly spent it. If someone in the private sector tried a scheme like that it would be accounting fraud and earn him a stretch in Club Fed. One reform Congress should enact tomorrow-but won't-is to require that Social Security surpluses be invested in federal bonds bought in the bond market. This would keep the surpluses out of the hands of politicians (and, by the way, lower the interest costs on other federal borrowing).
The common response to an argument like Gordon's is that there's a Social Security Trust Fund but, as The New York Times conceded more than a year ago, that Trust Fund is, in reality, a fiction:
Although Social Security is often said to have a "trust fund," the term really serves as an accounting device, to track the pay-as-you-go program's revenue and outlays over time. Its so-called balance is, in fact, a history of its vast cash flows: the sum of all of its revenue in the past, minus all of its outlays. The balance is currently about $2.5 trillion because after the early 1980s the program had surplus revenue, year after yeNow that accumulated revenue will slowly start to shrink, as outlays start to exceed revenue. By law, Social Security cannot pay out more than its balance in any given year.

For accounting purposes, the system's accumulated revenue is placed in Treasury securities.
In other words, the government has already spent all of the money supposedly contained in the Social Security Trust Fund. The only thing left is an "IOU" from the Treasury Department to the Social Security Administration in the form of a a special inter-governmental Treasury Bond that cannot be bought and sold on the open market. Guess who has to make good on those IOUs? Well, you can find them in the mirror, and making good could mean raising taxes, cutting benefits, or funding benefits from the general revenues. Of course, the first and third choices are the same thing. This is why there was a danger in August that the government might not be able to pay Social Security benefits if the debt ceiling weren't raised. Those benefits are paid from the same general revenues that are used to pay defense contractors, federal employee wages, and every other item in the Federal Budget. If there was an actual Trust Fund, then there never would have been a concern that Social Security payments might have been in danger.
All of this leads Shikha Dalmia to argue that Social Security isn't a Ponzi Scheme, it's worse. This is a great rhetorical argument, but I'm not sure that it really does much to address the real problems that the Social Security System faces. In the end, what we're going to have to deal with in the coming decades is a problem created by two factors. First, there's the accounting slight of hand noted above by which the Federal Government has used SSI contributions to fund general revenue spending while creating a phony "Trust Fund" that is in turn funded by general revenues. On top of that, and totally unavoidable, is the demographic problem:
Social Security is a Ponzi scheme in the sense that the sums invested in it by today's workers are paid out to today's retirees. It is most certainly not a Ponzi scheme in the fraudulent sense, as the mechanism is above board and visible to all. The problem is a profound demographic shift since Social Security began in 1935. Then, there were some 20 workers for every recipient, and life expectancy was about 65, the age when retirees became eligible to receive benefits. Today, there are only three workers for every retiree, and life expectancy is fast approaching 80. By 2030, there will be only two workers for every recipient and life expectancy is likely to be well over 80.

Obviously, the current system cannot be sustained without ruinous FICA tax increases, drastic cuts in benefits for future retirees, or a vast and lethal plague that affects only the elderly. Liberals can vow to protect Social Security all they want, but that is "Canutinomics": the mathematics are inexorable. As the late economist Herbert Stein famously explained, "If something cannot go on forever, it will stop."
We face a future where the fiscal health of the Social Security system will be in trouble if nothing is done, then, because of the combined effect of greedy politicians and the demographic anomalies created by the Baby Boom that followed World War II and the Great Depression, and the subsequent drop in the birth rate that occurred after it ended. That drop occurred both because of the natural and expected result of a temporary increase in the birth rate, and because of the societal changes that took place as the Baby Boom generation came of age. Birth control, men and women both delaying marriage until later in their 20s, women pursuing professional careers resulting in pregnancy later in life, and smaller families. All of these are the result of increased prosperity and education, and the decline in birth rates is something that's been experienced by every First World nation, each of which have suffered their own fiscal impacts as a result.
The one thing that cannot be denied is that the current Social Security system is unsustainable. At some point in the future, we're going to reach a point where it will simply be impossible to finance benefits with the FICA tax receipts being paid. At that point, either the system is going to collapse as younger generations rebel against the idea of financing the retirement of the elderly, or it's going to have to change in a manner that is going to hurt the people receiving benefits at the time. Or, we could try to solve the problem now.
We could gradually raise the retirement age, something that may not be popular but which is going to be necessary. We're already at the point where everybody knows that Social Security by itself will not be sufficient to live on in retirement, that's why there are so many opportunities provided to establish private retirement accounts either individually or through one's employer. Expecting to get Social Security from the day you retire at 65 until the day you die while failing to prepare for the future yourself simply isn't an option, and most rational people know that at this point. Gradually raise the retirement age over a period of years, and people will be able to adjust their retirement plans accordingly.
We could adjust the way the cost-of living increases are calculated. Outside of Social Security and the defined benefit plans paid out by governments, no other retirement plan includes an automatic adjustment for inflation. Why should Social Security be any different?
We could look south of the border at what Chile did with it's form of Social Security:
In 1980, the government of Chile decided to take the bull by the horns. A government-run pension system was replaced with a revolutionary innovation: a privately administered, national system of Pension Savings Accounts.

After 15 years of operation, the results speak for themselves. Pensions in the new private system already are 50 to 100 percent higher–depending on whether they are old-age, disability, or survivor pensions–than they were in the pay-as-you-go system. The resources administered by the private pension funds amount to $25 billion, or around 40 percent of GNP as of 1995. By improving the functioning of both the capital and the labor markets, pension privatization has been one of the key reforms that has pushed the growth rate of the economy upwards from the historical 3 percent a year to 6.5 percent on average during the last 12 years. It is also a fact that the Chilean savings rate has increased to 27 percent of GNP and the unemployment rate has decreased to 5.0 percent since the reform was undertaken.

More important, still, pensions have ceased to be a government issue, thus depoliticizing a huge sector of the economy and giving individuals more control over their own lives. The structural flaw has been eliminated and the future of pensions depends on individual behavior and market developments.

(…)

Under Chile's Pension Savings Account (PSA) system, what determines a worker's pension level is the amount of money he accumulates during his working years. Neither the worker nor the employer pays a social security tax to the state. Nor does the worker collect a government-funded pension. Instead, during his working life, he automatically has 10 percent of his wages deposited by his employer each month in his own, individual PSA. This percentage applies only to the first $22,000 of annual income. Therefore, as wages go up with economic growth, the "mandatory savings" content of the pension system goes down.

A worker may contribute an additional 10 percent of his wages each month, which is also deductible from taxable income, as a form of voluntary savings. Generally a worker will contribute more than 10 percent of his salary if he wants to retire early or obtain a higher pension.

A worker chooses one of the private Pension Fund Administration companies ("Administradoras de Fondos de Pensiones," AFPs) to manage his PSA. These companies can engage in no other activities and are subject to government regulation intended to guarantee a diversified and low-risk portfolio and to prevent theft or fraud. A separate government entity, a highly technical "AFP Superintendency," provides oversight. Of course, there is free entry to the AFP industry.

Each AFP operates the equivalent of a mutual fund that invests in stocks and bonds. Investment decisions are made by the AFP. Government regulation sets only maximum percentage limits both for specific types of instruments and for the overall mix of the portfolio; and the spirit of the reform is that those regulations should be reduced constantly with the passage of time and as the AFP companies gain experience. There is no obligation whatsoever to invest in government or any other type of bonds. Legally, the AFP company and the mutual fund that it administers are two separate entities. Thus, should an AFP go under, the assets of the mutual fund–that is, the workers' investments–are not affected.

Workers are free to change from one AFP company to another. For this reason there is competition among the companies to provide a higher return on investment, better customer service, or a lower commission. Each worker is given a PSA passbook and every three months receives a regular statement informing him how much money has been accumulated in his retirement account and how well his investment fund has performed. The account bears the worker's name, is his property, and will be used to pay his old age pension (with a provision for survivors' benefits).

As should be expected, individual preferences about old age differ as much as any other preferences. Some people want to work forever; others cannot wait to cease working and to indulge in their true vocations or hobbies, like writing or fishing. The old, pay-as-you-go system did not permit the satisfaction of such preferences, except through collective pressure to have, for example, an early retirement age for powerful political constituencies. It was a one-size-fits-all scheme that exacted a price in human happiness.

The PSA system, on the other hand, allows for individual preferences to be translated into individual decisions that will produce the desired outcome. In the branch offices of many AFPs, there are user-friendly computer terminals that permit the worker to calculate the expected value of his future pension, based on the money in his account, and the year in which he wishes to retire. Alternatively, the worker can specify the pension amount he hopes to receive and ask the computer how much he must deposit each month if he wants to retire at a given age. Once he gets the answer, he simply asks his employer to withdraw that new percentage from his salary. Of course, he can adjust that figure as time goes on, depending on the actual yield of his pension fund. The bottom line is that a worker can determine his desired pension and retirement age in the same way one can order a tailor-made suit.

Gradually raising the retirement age, adjusting the way cost-of-living increases are calculated to bring them more in line with economic reality, and ceasing to raise Social Security benefits to keep them in line with increasing wage rates would go a long way to making Social Security financially stable. A gradual transition to the Chilean retirement scheme touted (quite correctly) by Herman Cain last night, in which people make mandatory payments into an account they actually own and which is managed, very conservatively, by independent financial institutions, is the long-term solution.
The Chilean system has been in operation for 30 years now and remains completely financially stable, even after weathering the ups and downs of the world stock markets over the past three decades. There's no reason that something like this couldn't be implemented in the United States. We wouldn't need to change it all at once, and we wouldn't need to require that current beneficiaries or those close to the retirement age be left twisting in the wind. Those people have planned their lives in reliance on their Social Security payments, and it's only equitable that they receive them, even if they need to be funded out of general revenues. For younger workers, though, we could give them a choice to have an independent retirement system where they make the decision about how their money is invested, and the government would be relieved of the burden of ensuring the stability of the system.
That's the kind of thing we should be talking about, not debating about whether or not Social Security is a "Ponzi Scheme."