Bankers Still Unaccountable
Four years after the financial crisis tanked the global economy, bankers still put their interests above those of their customers, even to the extent of skirting the law.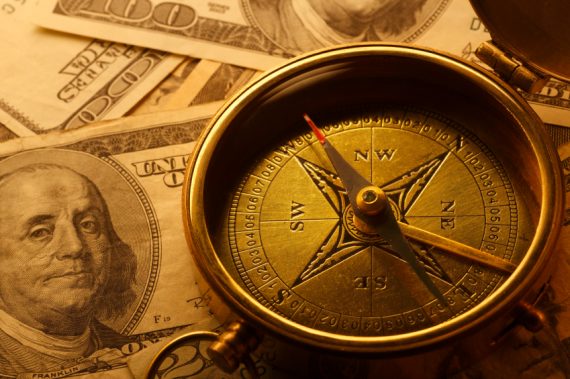 Regular commenter John Personna points me to Simon Johnson's "Lie-More as a Business Model."
The top line takeaway—bankers put their interests above those of their customers, even to the extent of skirting the law—is pretty simple and probably not even surprising given the events of 2008. The buildup is hard to explain, though.
Basically, banking behemoth Barclay's profited from false reports that cheated not only ordinary customers but even major corporations. This led to the resignation of CEO Bob Diamond but, thus far, no real consequences. Even analysts normally quite sympathetic to the financial industry, including the venerable FT editorial and its senior economics columnist Martin Wolf are furious.
I commend the entire piece but these excerpts give a taste of the argument:
Dennis Kelleher of Better Markets – a financial reform advocacy group – summarized the situation nicely in an interview with the BBC World Service on Tuesday.  The controversy that brought down Mr. Diamond had to do with deliberate and now acknowledged deception by Barclays' staff with regard to the data they reported for Libor – the London Interbank Offered Rate (with the abbreviation pronounced Lie-Bore).  Mr. Kelleher was blunt: the issue in question is "Lie More" not Libor.  (See also this post on his blog, making the point that this impacts credit transactions with a face value of at least $800 trillion.)

Mr. Kelleher's words may seem harsh, but they are exactly in line with the recently articulated editorial position of the Financial Times (FT) – not a publication that is generally hostile to the banking sector.  In a scathing editorial last weekend ("Shaming the banks into better ways," June 28th), the typically nuanced FT editorial writers blasted behavior at Barclays and nailed the broader issue in what it called "a long-running confidence trick"

[…]

In the words of Mervyn King, governor of the Bank of England, "the idea that my word is my Libor is dead."  Translation: No one will believe large banks again when their executives claim they could have borrowed at a particular interest rate – we will need to see actual transaction data, i.e., what they actually paid.  Presumably there should be similar skepticism about other claims made by global megabanks, including whenever they plead that this or that financial reform – limiting their ability to take excessive risk and impose inordinate costs on society – will bring the economy to its knees.  It is all special pleading of one or another, mostly intended to rip off customers or taxpayers or, ideally perhaps, both.

Mr. Kelleher has the economics exactly right.  Global megabanks have an incentive to deceive customers, including both individuals and nonfinancial corporations.  Their size confers both market power and the political power needed to conceal the extent to which they are engage in economic fraud.  The lack of transparency in derivatives markets provides them with an opportunity to cheat, but the abuses are much wider – as the Libor scandal demonstrates.

The rip-off is not just for retail investors; chief financial officers of major corporations who should be up in arms.  Boards of directors and shareholders of companies that buy services from big banks should be asking much harder questions about all kinds of derivatives transactions – and who exactly is served by the terms of such agreements.
Compounding the problem here is that even describing the problem is difficult. Even well educated people without substantial expertise in the markets simply don't know enough about how the system works to understand the gravity of this. This includes not only people like myself but, more importantly, almost everyone in Congress.  I'm not even sure most members of the various regulatory committees that have responsibility for the financial sector understand enough about how the system works to effectively regulate it—and that's presuming they really want to.