Biden: U.S. Won't Recognize China's New Air Defense Zone
The U.S. position on China's new air defense zone is exceedingly clear. The question is where it goes from here.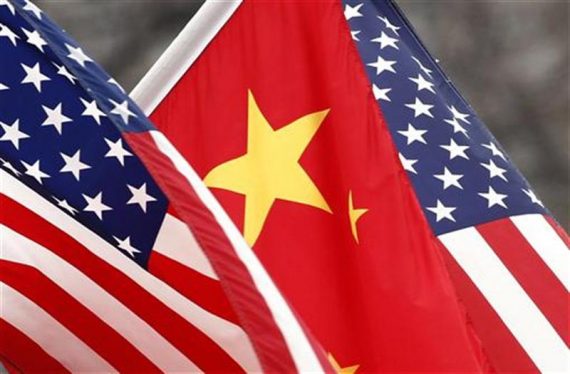 Making his way through Asia, Vice-President Biden said quite emphatically that the United States won't be recognizing the expanded air defense zone that China has declared over a vast area extending out into the East China Sea:
Speaking in Seoul on Friday, following his meeting with Chinese leadership, Joe Biden said that the United States would not recognize Chinese jurisdiction over an air defense zone they established in the East China Sea.

Biden told reporters in a speech:

I was absolutely clear on behalf of my president: We do not recognize the zone. It will have no effect on American operations. None. Zero.

Biden's remarks echo the declaration made by White House Press Secretary Jay Carney earlier in the day, when he said, "We, the United States, do not recognize and we do not accept it, and will not change the way the United States conducts military operations in the region."

The U.S. is obviously reluctant to get dragged into any military conflict with China, despite the fact that they have a treaty with Japan to assist in protecting Japanese-controlled territory. Still though, Biden's comments leave little room for interpretation as to whether they plan on ceding to Chinese territory claims.
In reality, of course, the United States would seem to have no choice but to respond in this manner. Not only is necessary to keep restless Pacific allies like Japan, South Korea, and Australia from getting any more concerned about China than they already are, but it would also seem to be necessary to prevent those nations, alone or together, from acting in a manner that would likely only provoke the Chinese to act either in the East China Sea or with regard to the ongoing disputes about largely uninhabited and seemingly barren islands in the South China Sea. Additionally, ceding China's authority to expand its territorial claims in this unilateral manner would likely only provide an incentive for them to do so elsewhere, either in the air or on the sea, thus making the risk of future confrontations all the more likely.
The question, of course, is where things go from here. The Chinese seem quite eager to stretch their muscles, and their territorial claims, but one wonders how eager they are for direct or even indirect confrontation with the United States and its Pacific allies. To some extent, of course, the events of the last week are likely a test of both U.S. resolve and of the strength of the ties between the U.S. and those allies. So far at least, the message to Beijing seems to be quite consistent, starting with the decision to fly a pair of B-52s right through the middle of the newly declared defense zone just last week to Biden's words today. Yes, it's true that the United States has recommended that commercial carriers comply with the Chinese requests for notification, as have other nations in the area. However, as James Joyner noted earlier this week, this seems to be motivated by prudence above all else. After all, the last thing anyone needs is a repeat of the KAL 007 tragedy that helped to increase Cold War tensions with the Soviet Union during an already tense point in history. When it comes to international shipping and, especially, military flights, though, I expect we'll see the U.S. stand by its traditional position of freedom of the seas and freedom of movement. How the Chinese respond to that in the future will go a long way toward determining whether this becomes a hotter conflict or whether it remains little more than a means for the leadership in Beijing to keep whipping up Chinese nationalism among a restive population.