Bipartisan Infrastructure Deal Short-Lived
A bizarre development looks to upend it less than 24 hours after it was announced.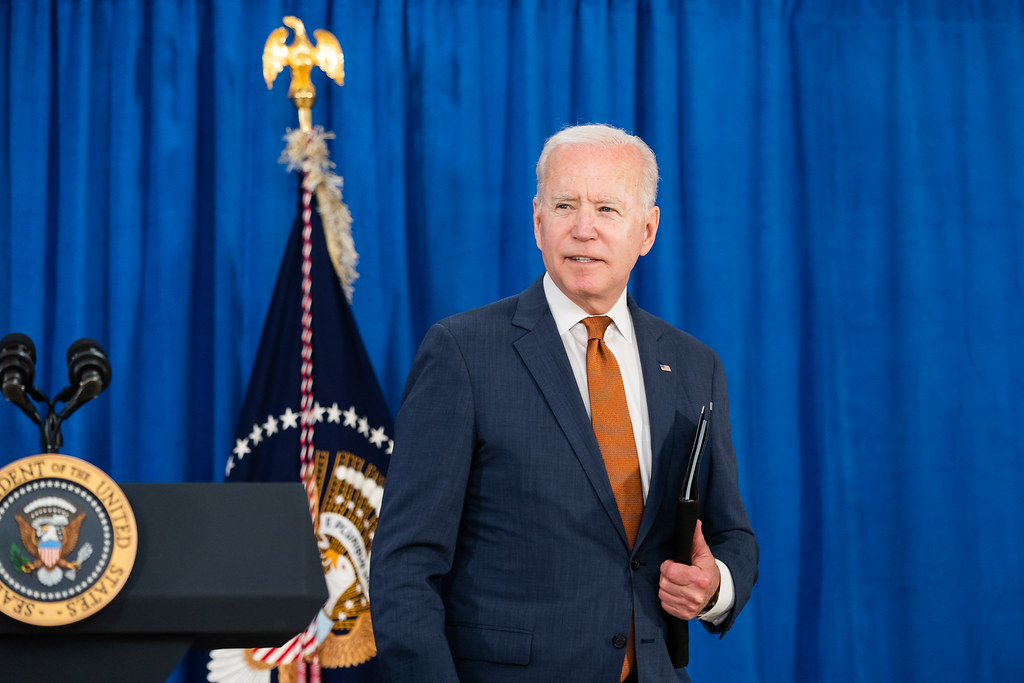 Thursday afternoon, when President Biden announced a bipartisan infrastructure deal, I wondered,
Does this presage more Republican cooperation in the future? Doubtful. If not, it's unclear what "bipartisanship" does for the majority.

Do Democrats simply ram the rest of the package through on reconciliation? If so, then "bipartisanship" is just a short-lived talking point.
We already have the answer and it's the latter.
WaPo ("GOP senators are furious over Biden pledge tying infrastructure bill to huge Democratic package"):
Congressional Republicans erupted on Friday after President Biden pledged to reject a bipartisan infrastructure deal unless Congress also approves a broader Democratic spending package.

While touting a major breakthrough on bipartisan infrastructure negotiations, Biden said Thursday that he would not sign the $973 billion measure unless lawmakers also sent him a separate "reconciliation" bill expected to include Democratic priorities such as child care, education funding and climate action.

"If this is the only thing that comes to me, I'm not signing it," Biden said of the bipartisan deal. "It's in tandem."

Republicans said Friday that the White House's stance came as a surprise to them and could unravel the entire bipartisan agreement. The sudden discord marked a major reversal from the day before, when Democrats and Republicans appeared outside the White House and boasted of a revived spirit of bipartisanship.

[…]

Sen. Lindsey O. Graham (R-S.C.), who had endorsed the deal, tweeted on Friday: "No deal by extortion! It was never suggested to me during these negotiations that President Biden was holding hostage the bipartisan infrastructure proposal unless a liberal reconciliation package was also passed. … I can't imagine any other Republican had that impression."

"It completely violates the spirit of the deal. The Republicans involved in negotiations feel betrayed and made fools of for agreeing to a deal in which the Democrats will ultimately get everything they want," said Brian Riedl, a former aide to Sen. Rob Portman (R-Ohio), who helped lead the discussions. "Moderate Republicans had an understanding that they were scaling down the cost of the final deal, not simply transferring that cost to a second bill."
POLITICO ("White House scrambles to manage fallout of Biden's 'tandem' remarks")
Joe Biden said the quiet part out loud and paid a price for it.

Reveling in his bipartisan win on infrastructure Thursday, the president declared that he would not sign the deal he'd just endorsed unless a separate bill including his other domestic priorities arrived on his desk, too. Whether deliberate or not, the comment set off a cascade of events in and out of the Oval Office that had aides putting out fires the next day and raised questions about the future of their prized $1 trillion bipartisan deal.

With Republicans threatening to abandon the deal, Steve Ricchetti, one of Biden's lead negotiators, who a day earlier had been credited by the president for his efforts shepherding the deal, scrambled to contain the fallout on Capitol Hill. Both he and Louisa Terrell, the White House top congressional liaison, told the Senators involved in negotiations that Biden was enthusiastic about the deal and would soon hit the road to tout its benefits as well as the merits of bipartisanship.
While gaffes are a longstanding part of Biden's repertoire, so is competence. In this case, the former seems to have won out.
Why go through all the machinations of pretending to put together a "bipartisan" compromise bill if the intention was to simply pass the rest of bill through reconciliation? Doing so is political hardball but it's perfectly within the rules. Indeed, the Senate Parliamentarian has already ruled on the matter.
For that matter, even if all Biden wants is the illusion of bipartisan support, why not pass the smaller bill first, bask in its glow, and then pass the larger bill later? If he's simply trying to appease the progressive wing of his party, why not simply reassure them privately?