Infrastructure Bill Passes! Dems in Array?
Three days late, $1.2 billion long.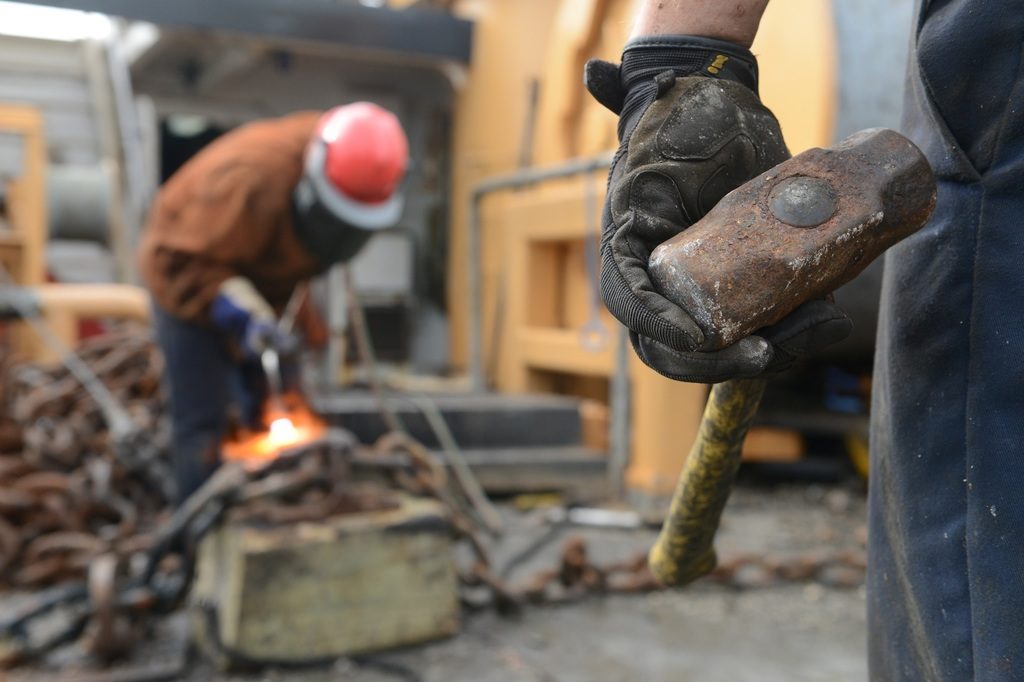 Months after agreeing to a "bipartisan" infrastructure bill, Congress has finally passed it and President Biden has signed it.
CNN:
Congress has passed a $1.2 trillion bipartisan infrastructure bill, delivering on a major pillar of President Joe Biden's domestic agenda after months of internal deliberations and painstaking divisions among Democrats.The final vote was 228-206. Thirteen Republicans voted with the majority of Democrats in support of the bill, though six Democrats voted against it.The bill now heads to the President's desk to be signed into law, following hours of delays and internal debating among Democrats on Friday, including calls from Biden to persuade skeptical progressive members of the Democratic caucus.

The legislation passed the Senate in August, but was stalled in the House as Democrats tried to negotiate a deal on a separate $1.9 trillion economic package, another key component of Biden's agenda that many Democrats had tied to the fate of the infrastructure bill.

The legislation will deliver $550 billion of new federal investments in America's infrastructure over five years, including money for roads, bridges, mass transit, rail, airports, ports and waterways. The package includes a $65 billion investment in improving the nation's broadband infrastructure, and invests tens of billions of dollars in improving the electric grid and water systems. Another $7.5 billion would go to building a nationwide network of plug-in electric vehicle chargers, according to the bill text.

Biden called House Speaker Nancy Pelosi just before midnight to congratulate her on the passage of the infrastructure bill, a source familiar with the call tells CNN. On the call, Pelosi thanked Biden for his help in getting the bill over the finish line as well.
It's notable that this finally came three days after a bad day in the off-year elections. Granting that it's not terribly unusual for the President's party to lose ground in such contests and that there are multiple explanations for why it happened this go-around, Democrats across the country have been complaining about the inability of their team in DC to get anything done. Now, almost immediately after the election, they pass a measure likely to be almost universally popular.
Alas, the sticking point had been that progressive Dems refused to vote for a package they very much wanted unless they also got a package that there weren't enough votes for.
Going into Friday, Pelosi said it was her intention to vote on final passage of the infrastructure bill and the economic package known as the Build Back Better Act. Instead, early Saturday morning, the House passed the rule that will govern debate on the Build Back Better Act on a party-line vote, before adjourning for a week-long committee work period.

But previously expressing confidence that two bills would pass on Friday, Pelosi indicated in the afternoon that they would solely move the infrastructure bill amid push back from moderates that the separate economic agenda bill needs an official cost estimate from the Congressional Budget Office, a process that could take about two weeks.

After hours of negotiating, the House finally moved forward to send the infrastructure bill to Biden's desk, despite opposition from progressives who had warned that they would sink the infrastructure bill if it moved ahead without the separate economic package.

Throughout Friday, progressives made clear that both bills must move in tandem, and they have pushed that if the $1.9 trillion dollar bill is delayed then the infrastructure bill should be voted on at the same time.

The party had been struggling for months to unite its moderate and progressive wings to enact the President's agenda, but those efforts had repeatedly stalled out, delivering a series of blows to congressional Democrats and the White House. The party had already had to punt on voting on the infrastructure bill twice in two months due to a separate set of demands from progressives. Biden has gotten personally involved, visiting the Hill twice to rally Democrats, and working the phones with moderates this week. That has still not resolved the impasse.
So, why now? What broke the logjam?
Ahead of the infrastructure vote, a group of moderates that represented key holdouts on the social spending package issued a statement detailing their commitments to vote for the social spending bill, which was aimed at getting progressives on board to support the infrastructure bill.

Shortly after, Congressional Progressive Caucus Chairwoman Pramila Jayapal released a statement saying that the caucus had reached a deal with fellow Democrats to vote on the infrastructure bill Friday night, abandoning a key tenant of their position, which was to only vote for the infrastructure bill when the social spending bill also would receive a final vote.

Even though Jayapal's statement brought a significant number of progressives onboard, there were still six progressive holdouts who stuck to their original plan of voting against infrastructure until the social spending plan also received a final vote. The brokered deal between Jayapal and moderates did peel off a significant number of progressives from the vote down infrastructure camp, as that number was as high as 20 at one point during the day on Friday.
This is a classic case of the perfect being the enemy of the good. But does this mean that Joe Manchin and Kyrsten Sinema are aboard on some version of the other bill that progressives will also support? Because, if not, I don't understand the turnaround. And nothing in the report even mentions anyone in the Senate.
UPDATE: Meanwhile, NRO editor Philip Klein declares "Disgraceful House Republicans Rescue Biden's Flailing Agenda."
Just before midnight on Friday, we witnessed an utterly disgraceful act by a group of 13 House Republicans. Given the chance to deal a severe blow to President Biden's flailing agenda, they instead rescued him by providing Speaker Nancy Pelosi with the votes she needed to overcome resistance from the far Left of her party.

For months, Biden's multi-trillion dollar domestic agenda has been mired in problems. Democrats are dealing with disagreements among the extremely liberal and less liberal wings of the party, and narrow majorities have left leadership with little margin for error.

Their goal has been to pass trillions of dollars of new spending at a time when debt as a share of the economy is at historic levels rivaled only by the fight against World War II. The strategy all along was for Democrats to win over some Republicans to their cause by creating a charade that their agenda was actually divided into two parts: a physical infrastructure bill, and a sweeping social-welfare bill.

For months, Democrats have been battling amongst themselves, with some members more attached to the infrastructure bill and others more attached to the social-welfare bill. But ultimately, time and again, it has become clear that the two bills were inextricably linked, and would rise and fall together.

[…]

This is a substantively bad decision that is political malpractice. It represents a betrayal.

The federal government already spends more than enough on infrastructure to meet our needs and the COVID-19 bailout money left many states awash in cash. Despite promises, only a small portion of the bill focuses on traditional infrastructure such as fixing roads and bridges and the legislation (soon to be law) will add $256 billion to deficits. It will also help grease the wheels for the passage of the larger multi-trillion welfare bill that will expand Medicare and Obamacare, initiate a federal takeover of preschool and child care, and impose economically devastating tax increases on individuals and businesses.

Politically, it's unclear what Republicans are thinking. Biden entered this week reeling from a devastating rebuke of his presidency by voters in areas of the country thought to be reliably Democratic. He headed into the 2022 election year a wounded animal, and Republicans stood to make major gains. Now, they tossed him a life raft and allowed him to put bipartisan gloss on his radical agenda.

Every Republican who voted for this monstrosity who is not already retiring should be primaried and defeated by candidates who will actually resist the Left-wing agenda. Those who are retiring should be shamed for the rest of their lives. It also is not too soon to be asking whether Representative Kevin McCarthy should be ousted from leadership for his inability to keep his caucus together on such a crucial vote.
One can, I suppose, debate whether we need a massive investment in our infrastructure or whether the amount is too much. But treating all of these votes as mere political games, with the only thing mattering is how it impacts the next election, is how we got into the current mess to begin with.
Yes, this is a big "win" for Biden. But the package will be popular with most Republican voters. And while I agreed that a "bipartisan" bill that was contingent on ramming the less popular measures through on reconciliation would seem to undermine the spirit of compromise, the fact of the matter is that passing this bill first actually makes it much less likely that the other package gets through. Indeed, that's why the progressive caucus was so insistent on linkage.