Blackberry CEO: The Government Should Force Companies To Make Apps For Blackberry Phones
The head of Blackberry thinks he can save his company by getting the government to force others to make content for Blackberry phones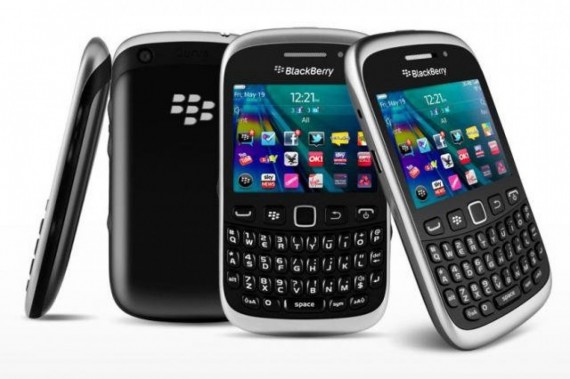 The head of Blackberry thinks he's found the solution to his company's problems, get the government to force companies to make apps for Blackberry phones:
At this point, BlackBerry and Windows Phone fans are probably used to having a much smaller selection of apps than their counterparts on iOS and Android smartphones. After all, diehard devotees of BlackBerry and Windows Phone, which both lag dramatically behind Android and iOS in terms of market share, still bought their smartphones in spite of their limited app ecosystems.

BlackBerry CEO John Chen, however, thinks this is unfair. In fact, he thinks it is so "discriminatory" that he wants legislators to widen the definition of net neutrality to include "application neutrality."

In other words, if a company makes an app for iOS and Android, they must also make a version for BlackBerry and all other operating systems.

In a blog post on BlackBerry's site that was adapted from a letter Chen sent to several members of Congress, Chen wrote "all wireless broadband customers must have the ability to access any lawful applications and content they choose, and applications/content providers must be prohibited from discriminating based on the customer's mobile operating system."
In the blog post, Chen points to his company's decision to make Blackberry Instant Messenger, a messaging app that was previously only available to Blackberry users, available as an app for Apple and Android phones:
We opened up our proprietary BlackBerry Messenger (BBM) service in 2013, making it available for download on our competitors' devices. Tens of millions of iPhone and Android customers around the world have since downloaded BBM and are enjoying the service free of charge. Last year we introduced our secure BES12 mobile device management software, once again designed to manage not just BlackBerry phones but also available for enterprises and government agencies whose employees use iPhone and Android devices.

Unfortunately, not all content and applications providers have embraced openness and neutrality. Unlike BlackBerry, which allows iPhone users to download and use our BBM service, Apple does not allow BlackBerry or Android users to download Apple's iMessage messaging service. Netflix, which has forcefully advocated for carrier neutrality, has discriminated against BlackBerry customers by refusing to make its streaming movie service available to them. Many other applications providers similarly offer service only to iPhone and Android users. This dynamic has created a two-tiered wireless broadband ecosystem, in which iPhone and Android users are able to access far more content and applications than customers using devices running other operating systems. These are precisely the sort of discriminatory practices that neutrality advocates have criticized at the carrier level.

Therefore, neutrality must be mandated at the application and content layer if we truly want a free, open and non-discriminatory internet. All wireless broadband customers must have the ability to access any lawful applications and content they choose, and applications/content providers must be prohibited from discriminating based on the customer's mobile operating system.
The flaw in Chen's argument, of course, is that his company made the decision to make BIM available across multiple platforms because it was in their business interests to do so. A multi-platform version of BIM would give them a good selling point for existing Blackberry users who may be undecided between upgrading to a new Blackberry or joining so many other people in making the jump to Apple or Android, a phenomenon which has pretty much destroyed Blackberry's business model over the past several years. Apple, on the other hand, has no reason to make its iMessage service open to anyone outside the Apple universe and is unlikely to do so any time soon. Similarly, Netflix has obviously made the decision that it is not worth whatever investment would be necessary to create an app for the Blackberry platform. Indeed, one presumes that if there were a huge demand for such an app that Netflix, or any other large media company, would be more than happy to create it. For years now, though, we've seen that Blackberry is a dying platform, thanks in no small part to bad business decisions made by Chen and others who have been running the company and were slow to respond to both the iPhone and the rise of the consumer smartphone market in the wake of its introduction.  Now that they are paying the consequences for those failures, Chen wants the government to force application makers to try to help rescue the company by forcing them to make applications that there may not even be a market for. It really is quite absurd.
As a legal matter, I'm not even sure where Chen thinks the government would get the authority to do what he wants. This isn't an antitrust issue since applications themselves are made by dozens of companies, all of whom compete against each other for users across the Android and Apple platforms. Obviously, if these companies thought that they could gain an advantage over their competitors by making versions of their applications available for Blackberry, they'd make such an application. The fact that they don't strikes me as an indication that it isn't worth the investment to them. That's a valid business decision, not a violation of the antitrust laws or any kind of unfair restraint of trade  If Chen wants a bigger selection of applications for the users of his company's phones, then he needs to find a way to sell more phones. An increased user base, with signs that base will be growing rather than shrinking as it has been in the past several years, would give application developers a reason to consider making Blackberry compatible versions of their apps. If Chen can't do that, then his company will fail and the market will adapt. The fact, though, that he thinks the government should force developers to do this indicates that he doesn't think he can save the company. In that case, perhaps it's best that Blackberry finally be left to die on the vine.
This is an utterly absurd idea and Chen should be laughed out of the business community for even suggesting it.