Blackberry One Step Closer To Death
Once dominant atop the smartphone market, Blackberry seems to be counting out the days until its demise.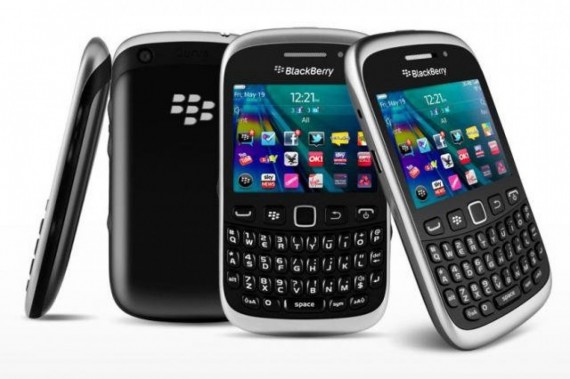 Back in the era before iPhones, you know, that ancient time back before 2007, the name Blackberry was synonymous with the smartphone. Seemingly everywhere you went, especially in major cities like Washington and New York, you could see men and woman alike with their heads bent down as the thumb-typed away on their keyboards. Some people became so tied to their Blackberrys that the phrase "Crackberry." Even an Illinois Senator named Barack Obama who became President was counted among that crowd. When he was elected President, Obama was so used to carrying his Blackberry around that he ended up receiving a specially designed top-secret version of the Blackberry 8830 so that he could continue his Crackberry was in the Oval Office. All in all, it was very good advertising for brand that was already seeing itself far beyond the upstart iPhone from Cupertino, California.
Those days are long gone, however.
As far as I know, President Obama still has his Blackberry, but he's also been seen carrying around an iPad in recent years. Meanwhile, Blackberry sales have plummeted while sales of iPhone and Android-based phones have skyrocketed both here in the United States and around the world. For a long time, the company seemed to be able to survive thanks to the fact that the corporate world was slow to transition out of the Blackberrys it had given its employees or more than a decade, but even that started to change as many companies started offering employees the option of choosing non-Blackberry phones. For months, there have been rumors of leveraged buyouts and other last-minute attempts to save the company but they all fell through. Then, yesterday, the company announced it was laying off nearly half its workforce:
On Friday, BlackBerry announced that it would lay off 4,500 employees, or nearly 40 percent of its already reduced work force. The cut is so deep some analysts and investors said that the company's days as a smartphone maker were effectively over.

The company also said that it expected to report a quarterly loss of nearly $1 billion next week, mainly the result of a write-off of unsold BlackBerry phones, but also because of payments to stop manufacturers and suppliers from adding to the pile. And of its six phones that the company offers, two will be discontinued.

"This is a recognition that they lost the handset war," said James H. Gellert, the chairman and chief executive of Rapid Ratings, an investment risk evaluation firm. "It's certainly a waving of the big, white towel."

The company halted the trading of its shares to make the bleak announcement. It also said that revenue was expected to have been $1.6 billion in the second quarter, almost half of the $3 billion analysts had anticipated. Sales of phones during that time, it said, totaled 3.7 million. Apple, by comparison, sold 31.2 million iPhones during its last quarter.

More alarming to many analysts was BlackBerry's announcement that it had used about $500 million in cash to stay operating during the last quarter, lowering its cash holdings to $2.6 billion. Although the company has been losing market share for several years, it had managed to increase its cash holdings.

Shares in the company tumbled 17 percent for the day, to $8.73, nearly all of it after trading was resumed.

Four years ago, BlackBerry had 51 percent of the North American smartphone market, according to the research firm Gartner. But the fast-changing industry, and in particular phones from Apple and Samsung, left the company behind.

"The rest of the smartphone world is racing ahead at top speed while we have BlackBerry stuttering to a stop," said Michael Gikas, the senior editor for electronics at Consumer Reports.
As I've already noted, it's not hard to figure out how a company that essentially invented the smartphone ended up this way and it all comes down to not anticipating changes in the market place and not responding fast enough when those changes occurred:
BlackBerry's executives initially looked down on the move to making smartphones into pocket-size computers, which was pioneered by Apple's iPhone. But consumers preferred smartphones with full touch screens, multiple cameras and, most important, hundreds of thousands of apps. BlackBerry's devices largely stayed the same, often with half-screens and a physical keyboard, and its initial attempts at touch-screen phones were technological failures.

In January, the company introduced the BlackBerry 10 line of phones, which were based around an entirely new operating system of the same name and offered hardware features that were similar to devices from the market leaders.

But the new devices were unable to break the grip of Apple and Samsung. When the latest flagship phone in the line, the Z30, was announced this week, it caused hardly a ripple. Even BlackBerry seemed to have given up. Unlike with other phones in the series, the Z30 release came without any kind of public or flashy demonstration.

The failure of the BlackBerry 10 line of phones quickly led to speculation that the company, like Palm before it, would be broken apart and perhaps gradually disappear, at best lingering as little more than a brand name. This summer, BlackBerry announced that it was undertaking its second strategic review in less than a year. Unlike with the earlier one, however, BlackBerry's executives did not rule out a sale of the company.

All of the uncertainty surrounding the company, several analysts said, probably made the company's problems even worse during the last quarter. Corporate and government information technology departments have held back on committing to BlackBerry 10 phones and, more important for BlackBerry, the corporate server software that supports them.

Consumers are often less sensitive to corporate problems. But Keith Lam, a managing partner at Red Sky Capital Management in Toronto, said that carriers appeared to be cutting back their BlackBerry 10 inventory to avoid being saddled with unwanted phones and reducing display space and promotions for the devices in stores.

"From that it kind of snowballs downward for BlackBerry," said Mr. Lam, whose firm does not manage any BlackBerry shares.
At this point, it seems safe to say that Blackberry's days as a smartphone provider are coming to an end. Carriers like Verizon and AT&T aren't going to agree to purchase additional phones for sale if consumers aren't going to buy them, and corporate IT departments are likely to accelerate the shift away from the Blackberry over concern that crucial tech support services will disappear along with the company before they're able to prepare for it. Perhaps there is some value to the company, consisting most I'd imagine of patents and other intellectual property, that would be of value to and investor but that would seem to be about it. Once dominant, Blackberry failed to keep up with the market, and now they're paying the price. That's exactly how it's supposed to work.