Breaking: Jobs That Pay Nothing Don't Always Pay Off
If you agree to work for nothing, don't complain you're being "exploited."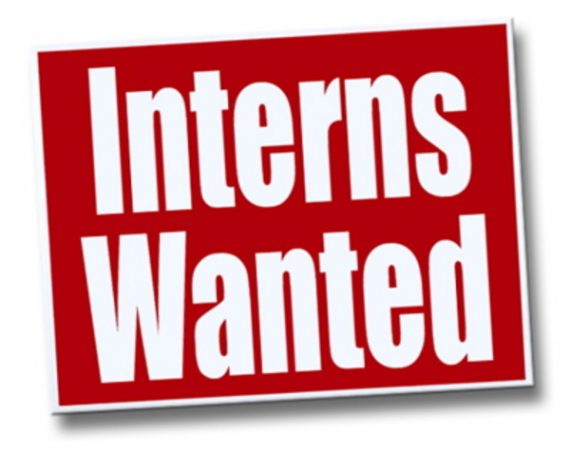 The New York Times informs us that recent college graduates are finding that unpaid internships aren't leading to those bright careers that they hoped for:
Confronting the worst job market in decades, many college graduates who expected to land paid jobs are turning to unpaid internships to try to get a foot in an employer's door.

While unpaid postcollege internships have long existed in the film and nonprofit worlds, they have recently spread to fashion houses, book and magazine publishers, marketing companies, public relations firms, art galleries, talent agencies — even to some law firms.

Although many internships provide valuable experience, some unpaid interns complain that they do menial work and learn little, raising questions about whether these positions violate federal rules governing such programs.

Yet interns say they often have no good alternatives. As Friday's jobs report showed, job growth is weak, and the unemployment rate for 20- to 24-year-olds was 13.2 percent in April.

Melissa Reyes, who graduated from Marist College with a degree in fashion merchandising last May, applied for a dozen jobs to no avail. She was thrilled, however, to land an internship with the Diane von Furstenberg fashion house in Manhattan. "They talked about what an excellent, educational internship program this would be," she said.

But Ms. Reyes soon soured on the experience. She often worked 9 a.m. to 9 p.m., five days a week. "They had me running out to buy them lunch," she said. "They had me cleaning out the closets, emptying out the past season's items."

Ms. Reyes finally quit when her boss demanded that she also work both days of a weekend.
Well, of course they did. Stories of interns being given menial assignments and worked to death are as old as internships themselves. There are blogs and Twitter accounts that make fun the entire process of the summer interns that make their way into the offices of the District of Columbia every year, and while most of them are probably an exaggeration they point out a very simple truth — if people know that you'll work for free, they're very likely to give you a lot of crap work to do. Now, many will argue that there are advantages to the internship idea because it has the potential to lead to a paying job somewhere down the line, or at least that it's something to put on one's resume for future job interviews. I suppose there's some value in that, although I've got to think that there's far less value to it in an era where jobs are few and job applicants are plentiful than there was when the situation was reversed. If you're going to go down that road, though, you probably need to go into it with both eyes open and realize that you're not just the lowest guy on the totem pole, you're not even on the totem pole.
There's another side to this coin, of course, because many are arguing that the proliferation of unpaid internships, especially in private industry rather than government or entities that regularly deal with the government, amounts to unpaid labor in violation of existing laws:
The Labor Department says that if employers do not want to pay their interns, the internships must resemble vocational education, the interns must work under close supervision, their work cannot be used as a substitute for regular employees and their work cannot be of immediate benefit to the employer.

But in practice, there is little to stop employers from exploiting interns. The Labor Department rarely cracks down on offenders, saying that it has limited resources and that unpaid interns are loath to file complaints for fear of jeopardizing any future job search.

No one keeps statistics on the number of college graduates taking unpaid internships, but there is widespread agreement that the number has significantly increased, not least because the jobless rate for college graduates age 24 and under has risen to 9.4 percent, the highest level since the government began keeping records in 1985. (Employment experts estimate that undergraduates work in more than one million internships a year, with Intern Bridge, a research firm, finding almost half unpaid.)
Of course, if an unpaid intern doesn't like the way the internship is going, there's really nothing the "employer" can do to stop them from leaving. It's not like the intern is going to suffer any financial losses if they stop showing up for a job that they're not getting paid for to begin with so, other than the fear that walking away from a potential opportunity could harm their future career, the argument that they're really being "forced" to do anything is rather absurd. They could just as easily spend the day watching reruns on cable if they didn't think the internship was of any value to them any more.
It's really a buyer beware situation. If you're going into a position that you're not getting paid for solely for the purpose of getting "experience" or "a foot in the door," then you are going in with your eyes open. Complaining that you're being exploited is really rather silly.