Breaking: Life Hard for Military Spouses Wanting Careers
You can either have a career in a white shoe law firm or marry a military officer. Pick one.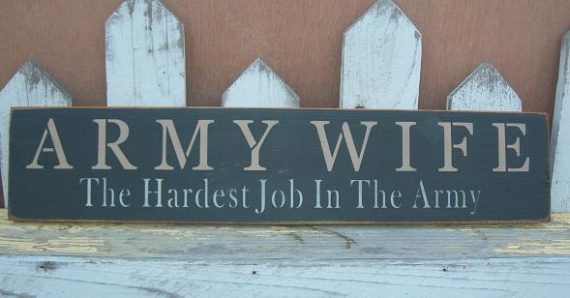 Thomas Ricks calls attention to a problem that has been around . . . a few decades: it's really hard to have a professional career if you have to move between random rural areas every couple of years. He spotlights this blinding flash of the obvious by posting emails like this one:
I am the wife of a JO currently stationed at Camp Lejeune. I am also an attorney. I have finally found work in the booming metropolis that is Jacksonville, N.C., with the caveat that I was offered only part-time work with no expectation of partnership (as everyone knows we will pcs in a couple of years). Further, I make 1/5th the salary that I made when we were married 5 years ago (my pre-Marine Corps life), and, to put that in perspective, my former law school and law firm peers are currently law partners making 3-4 times what I was making 5 years ago. Put simply, the lost income is staggering. Only I am responsible for my choices in life, and I certainly don't regret mine, as I love my husband and the Marine Corps very much. But I never imagined it would be so difficult to find work. I have applied for countless gov't positions — anything to get my proverbial foot in the door, mostly contract procurement jobs for which a college degree is not required — and have never gotten so much as an interview.
This is a bad situation and it's one that puts real pressure on our all-volunteer force, particularly our junior officers. The days of trailing spouses who have no career of their own are a quarter century or more behind us.
But I don't know what the hell to do about it. Yes, we could have fewer rotations. Yes, we could give military personnel more control over their assignments. But there just aren't a lot of big time law firms in Fayetteville, North Carolina, Killeen, Texas, or Jacksonville, North Carolina. Conversely, there aren't a lot of large maneuver bases in Manhattan, Boston, or DC.  So, someone just out of law school likely needs to choose between the partner track at a white shoe firm and marriage to a career military officer.